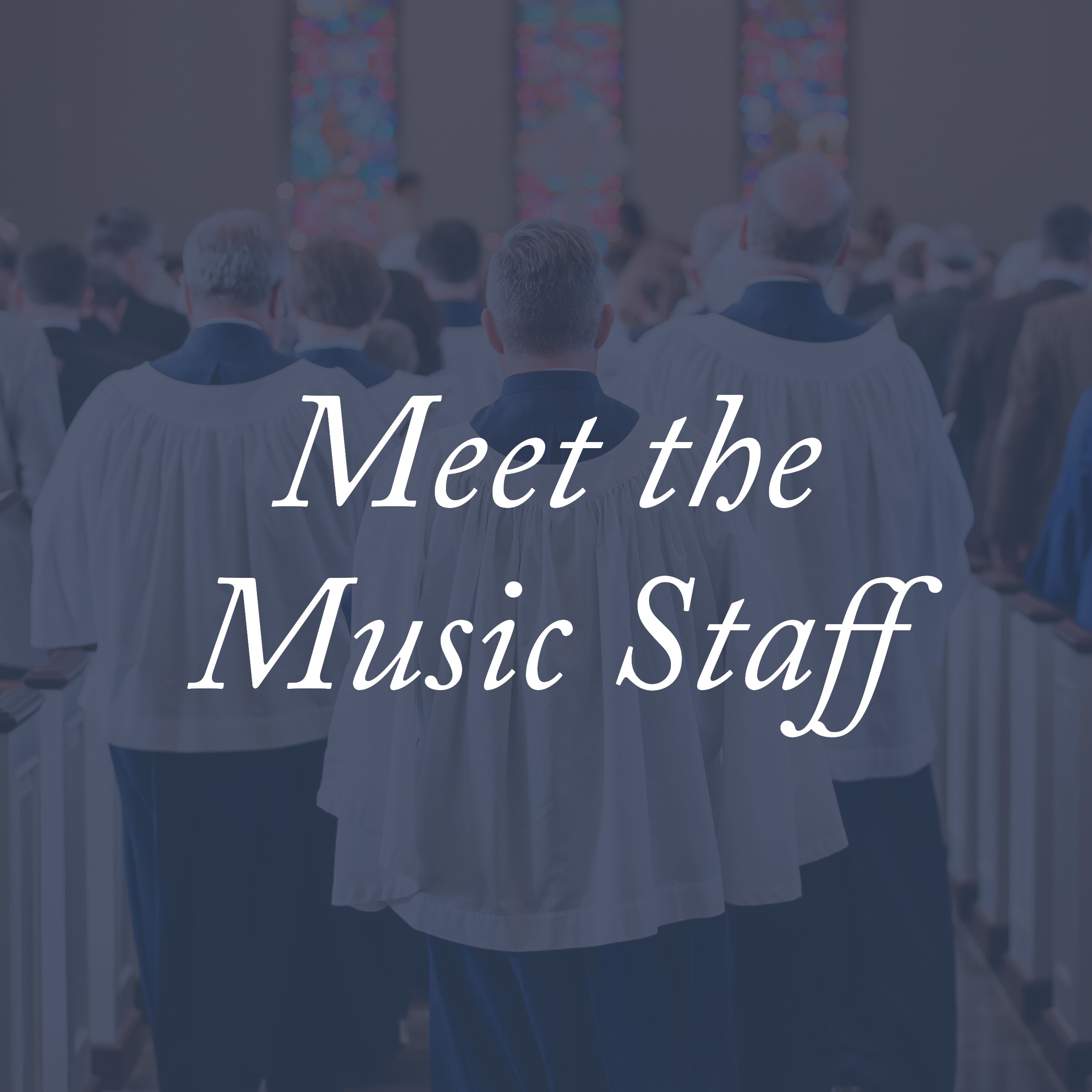 Music Ministry Staff
Stephen Mitchell | Director of Music Ministry

Stephen W. Mitchell is in his twentieth year as Director of Music at Athens First United Methodist Church, Athens, Georgia, where he directs the Sanctuary Choir, Chamber Ensemble, and two handbell choirs; and oversees an extensive choral, instrumental, and handbell program. His choirs have recently toured to England, France, Spain, and Salzburg singing concerts and festivals. The Sanctuary Choir, the principal choir for worship, sings two major works each year and has performed Eternal Light by Howard Goodall, Stabat Mater by Karl Jenkins, Requiem for the Living by Dan Forrest, Magnificat by J.S. Bach, and most recently Seven Last Words by Michael Trotta – in addition to weekly worship services. Stephen is also in his sixteenth year as Director of the Athens Choral Society, an 80 voice, non-auditioned community chorus. Recent concerts with the ACS have included Barnett Bluegrass Mass, Cherubini Requiem, Rutter Magnificat and Mass of the Children, Rheinberger Star of Bethlehem and Copland Old American Songs among others. A native of Pensacola, Florida, Stephen holds a Bachelor of Arts degree in music from Birmingham-Southern College. Stephen was a Choral Scholar at Wells Cathedral in Wells, England from 1992-1996, where he sang daily evensong in the choir of men and boys, recorded several CDs and performed live radio and television broadcasts and in concerts throughout Europe, South America, and the US. Active in many professional organizations, Stephen currently serves as President-Elect of The Fellowship of United Methodists in Music and Worship Arts. Stephen is active as a choral clinician, having recently conducted festivals Colorado, North Carolina, and Florida. In his spare time, Stephen enjoys travelling and eating out!
Stephen Mitchell | | 706-543-1442, x215
---
Joe Russell | Associate Director of Music Ministry/ Organist

Joe Russell is the Associate Director of Music & Organist at Athens First United Methodist Church in Athens, Georgia, where he serves as the primary organist and accompanist on the church's new 68 rank Quimby pipe organ (Opus 77, July 2020). In addition, he collaborates with the Director of Music to plan and implement weekly worship services, and oversees the newly created organ and concert series. Joe recently received his Master's Degree in Organ Performance from the Shepherd School of Music, at Rice University, with renowned professor Ken Cowan. Prior to his studies at Rice, Mr. Russell received his Bachelor's Degree at the Curtis Institute of Music, studying organ with Alan Morrison. Mr. Russell was a recipient of the Stephanie Yen-Mun Liem Azar Fellow. He also studied Harpsichord and Continuo playing at Curtis with Leon Schelhase. In addition, Joe graduated from the Interlochen Arts Academy, where he studied organ with Thomas Bara and was a recipient of the Fine Arts award. A native of Grayslake, Illinois, he previously studied organ with Dr. Elizabeth Naegele and piano with Donna Fortney and Ruth Peck.
Mr. Russell has performed at many notable venues across the United States and Europe, including the First Congregational Church of Los Angeles (CA), The Kimmel Center of Philadelphia (PA), St. Patrick's Cathedral (NYC), Longwood Gardens (PA), Hill Auditorium (MI), St. Mary, the Virgin (NYC), the Musée des Augustins (Toulouse, France), the Felix Mendelssohn Conservatory (Leipzig, Germany) and St. Paul's Cathedral (London).
Joe has participated in numerous competitions, including the 2019 Albert Schweitzer Organ Festival for Young Professionals, where he won second prize and the David Spicer Hymn Playing award, the 2019 Miami International Organ Competition, where he was awarded 2nd place and the Audience Prize, and the Albert Schweitzer Organ Festival for High School students, where he won both first prize and hymn playing award in September 2012. He also won the Chicago regional AGO competition in April 2013.
Joe Russell | | 706-543-1442, x271
---
Janis Maxwell | Director of Children and Youth Music Ministry

Janis Maxwell has been part of the staff at Athens First UMC since 1998. She has directed the Wesleyan Youth Choir since 2005 and has worked in varying capacities with the children's choirs over the past 24 years. Janis holds degrees in piano performance and organ and studied conducting with Dr. Mitos Andaya at the University of Georgia. She is a graduate of the Chorister's Guild Institute, a three-year intensive course that specializes in choral training and music ministry for children and youth. Janis serves on the board of the Atlanta Chapter of the Chorister's Guild and is a member of the American Choral Directors Association and the American Guild of Organists. Janis is married to Mark Maxwell, and they have three grown children: Rush, Morgan, and Brooks.
Janis Maxwell | | 706-543-1442, x213