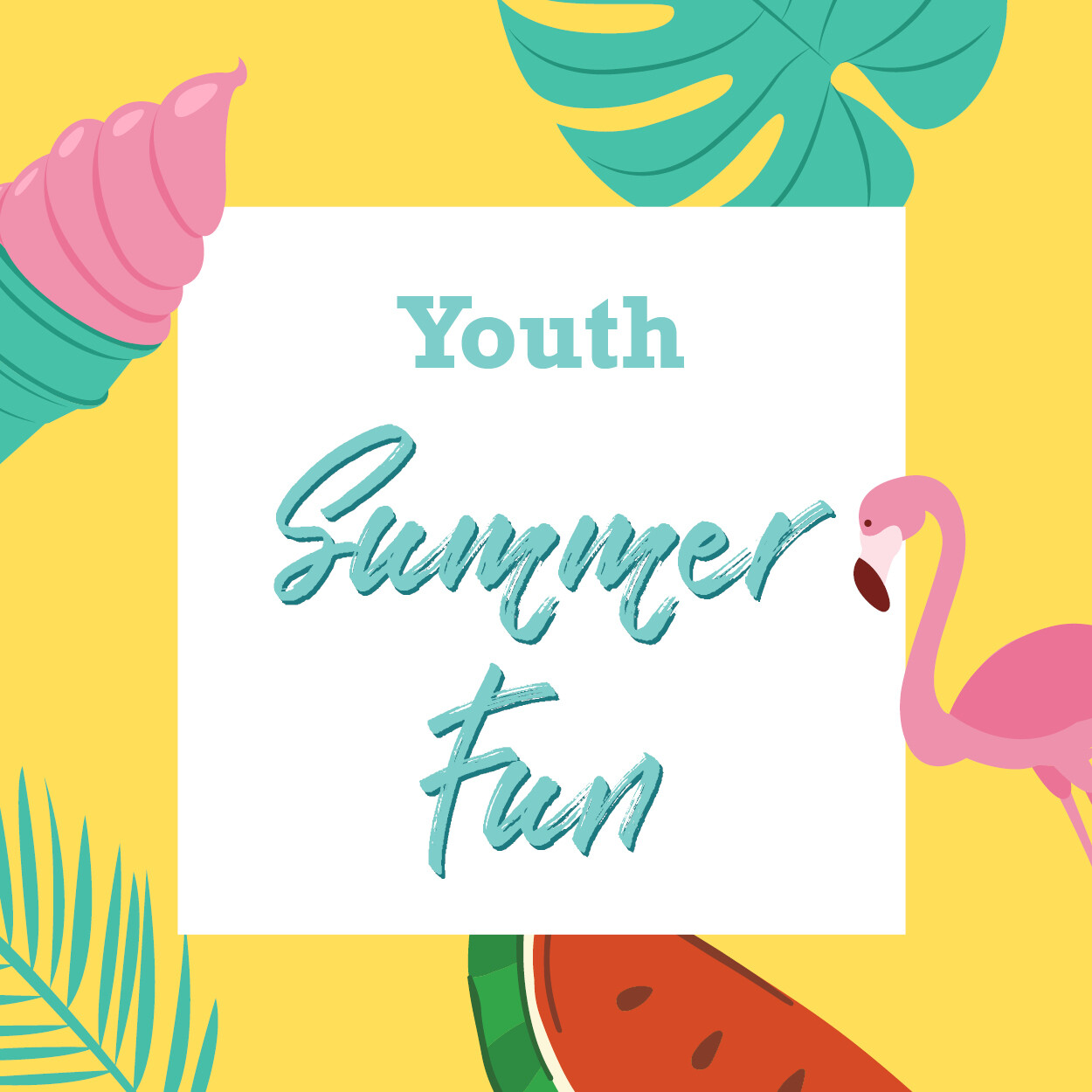 Youth Summer Fun!
Summer 2022 is going to be a blast! We are excited to offer a variety of activities, from mission trips and service opportunities to pop-up gatherings for fellowship and fun. Check back to see what pop-up opportunities are added, and follow us on Instagram for the latest updates! These activities are open to all students who have completed grades 7th-12th this year, with the exception to the student slip-n-slide, which is open to students rising 5th through graduated seniors.
Summer FUNday School | June & July
Children, Route 56, and Youth will gather each Sunday morning at 9:30 a.m. in the youth area and gym for Sunday School. Students are able to help lead and shepherd the lessons!
Weekly Book Study | Wednesdays beginning June 29
Our annual summer book study begins June 29! Contact Devin Burns if you'd like to join us.
Devin Burns |
Youth to Braves Game | July 8
We are headed to watch the Atlanta Braves take on the Washington Nationals on Friday, July 8th! We will meet at the church at 4pm to head to the stadium, eat dinner and then head into the game. Cost is $20 and that includes ticket to the game and dinner.
Youth Summer Lock-In
Youth Lock-In is open to all students who have completed grades 7-12.
This will be a great time for youth to connect with each other in Christian community and have a lot of fun in the process! Our lock-in will also have some great mission opportunities throughout the night and into Monday morning.
Youth Movie Night | July 17
We're having a movie night in the youth room from 7-9 p.m. on Sunday, July 17! Popcorn and drinks will be provided. If you'd like, you can bring a sweet treat to share. Let's us know that you're coming by filling out the form below.
Student Summer Sundae Slip-n-Slide | July 31
We will celebrate the end of summer with a splash (and a sundae)! All rising 5-12 graders are invited to join us in the back parking lot from 5:00-7:00 p.m. for a giant slip-n-slide, pizza, and ice cream sundaes! Please let us know you're coming by filling out the form linked below.
Student Summer Sundae Slip-n-Slide