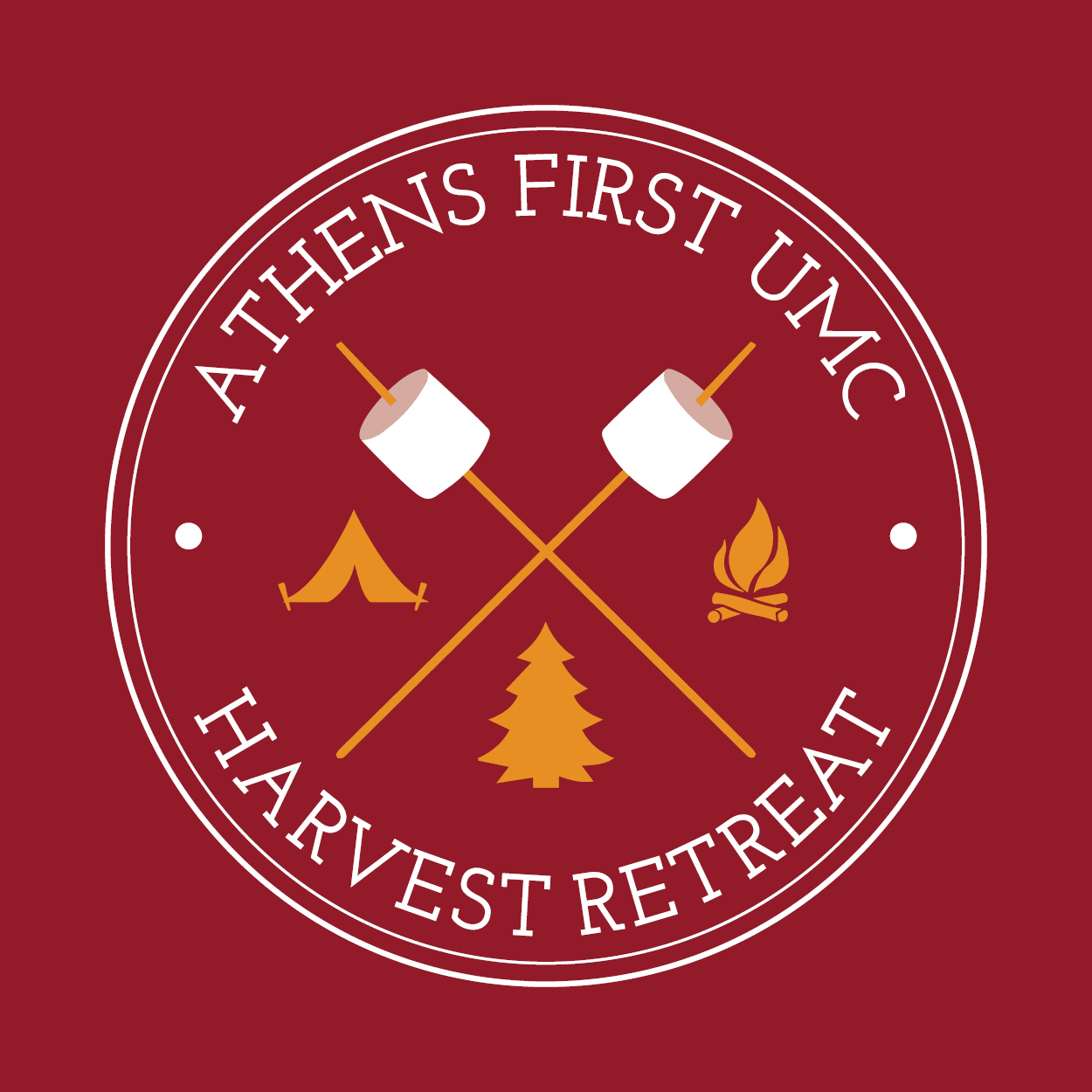 Youth Harvest Retreat | October 30-31
HARVEST 2021
What?
Harvest is our fall retreat for students in grades 7-12. This is a dedicated time for fellowship and worship as we break away from our busy lives for a time of respite. There will be games, scripture lessons, s'mores, and so much more!
When?
Saturday to Sunday, October 30-31.
Where?
The Timberlake Farm (Jim and Allyn) - 1350 Jerusalem Road, Watkinsville, GA 30677- Follow the signs into the property to arrive at the check-in station.
Check-In?
3:00 p.m. on Saturday, October 30. If you haven't paid the $25 registration fee, you can do so at check-in - checks made payable to "AFUMC." This year's Harvest will fall on the same day as the annual Georgia/Florida football game, so we'll be hosting a gameday tailgate party starting at 3:00!
Youth Information Form: If you have not already completed a 2021-2022 Student Information Form, you can do so using the link below. Each youth attending will need one of these filled out in order to participate in this retreat. Please turn in this completed form and covenant at retreat check-in.
Check-Out?
12:00-12:30 p.m. on Sunday, October 31. Watch for signs directing you into the property. We'll have your student all packed and ready to be picked up.
How to Register?
Registration for Harvest 2021 closes on Sunday, October 17, at 11:55 PM. Please register by this date so that we can be best prepared for each student participating. The sooner you
register, the better, and will also help ensure that you get a retreat t-shirt during the retreat.
How Can I Help?
We have created a Signup Genius to help fill some of the needs we have for the retreat. If
you would like to contribute, please follow the link below. Thank you for your generosity!
Tent or Hammock

Pillow

Sleeping Bag

Flashlight and/or headlamp

Toiletries

Rain jacket/poncho

Folding Tailgate Chair (Please have student/family name on the chair)

Fleece, hoodie, and/or jacket

Change of clothes for Sunday

Medication (only enough in the original bottle)

Please notify us at check-in if your student has brought any medications. We can hold onto that in our med bag at the retreat, or have your student(s) hold onto it and administer themselves if they are able.
Optional items:
Sports equipment (football, kickball etc.)

Fishing rod for fishing at the lake

Personal water bottle

 
Hannah Stubblefield |
Laney Jones |
Devin Burns |