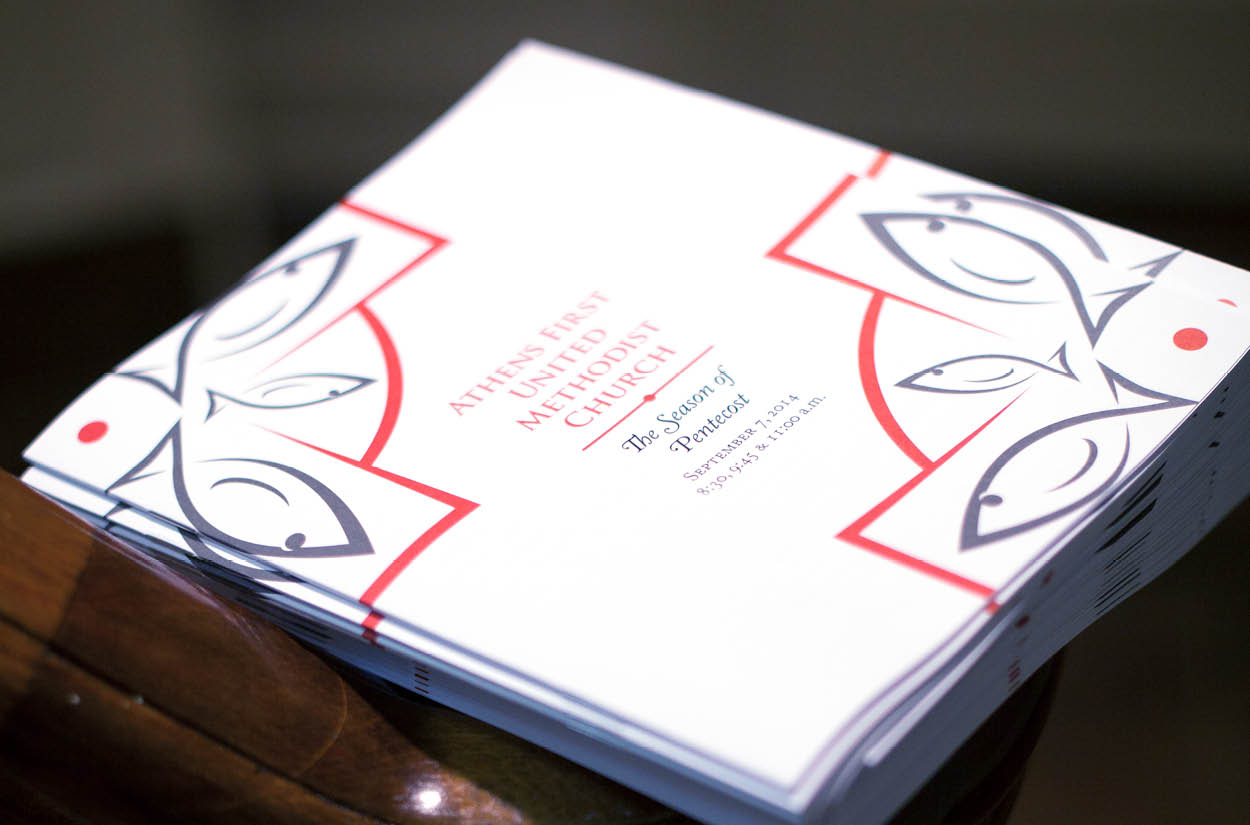 The Worship of God
This service goes LIVE on Sundays at 11:00 a.m.
THE PRELUDE
"All Glory Be To God On High" | arr. Timothy Albrecht
Janis Maxwell, Organ
THE WELCOME AND PRAYER
Martha Aenchbacher
ANNOUNCEMENT
Jill Bateman
THE AFFIRMATION

OF FAITH
I believe in God the Father Almighty, I believe in God the Father Almighty,
maker of heaven and earth; And in Jesus Christ his only Son our Lord:
who was conceived by the Holy Spirit,
born of the Virgin Mary,
suffered under Pontius Pilate,
was crucified, dead, and buried;
the third day he rose from the dead;
he ascended into heaven,
and sitteth at the right hand of God the Father Almighty;
from thence he shall come to judge the quick and the dead.
I believe in the Holy Spirit,
the holy catholic church,
the communion of saints,
the forgiveness of sins,
the resurrection of the body,
and the life everlasting. Amen.
THE HYMN
UMH 438 | "Forth in Thy Name, O Lord" | DUKE STREET
THE PRAYERS OF THE PEOPLE AND THE LORD'S PRAYER
Chuck Hodges
Our Father, who art in heaven, hallowed be thy name. Thy kingdom come, thy will be done, on earth as it is in heaven. Give us this day our daily bread, and forgive us our trespasses, as we forgive those who trespass against us. Lead us not into temptation, but deliver us from evil, for thine is the kingdom and the power and the glory, forever. Amen.
THE ANTHEM
"Be Thou My Vision" | arr. James Curnow
Brandon Craswell, trumpet
THE SCRIPTURE
Colossians 3:23
THE MESSAGE
"Work At It"
THE BENEDICTION
Chuck Hodges
THE RESPONSE
"We All Are One in Mission"
Stanza 1
POSTLUDE
"O For a Thousand Tongues to Sing" | AZMON
Janis Maxwell, organ
---
Thank you for your generous and sacrificial support of the mission of our church by giving.
Text-to-Give
Text-to-give allows you to give using your cell phone. This is a safe and easy way to place your offering from your home or pew.
Text "give" to 706-471-1127 and tap on the link you receive.
Select fund and amount and click "Submit".
Fill out payment information and you're DONE!
Instructional Video Dave Walton |
You can also give by placing a check in the mail to
Athens First UMC
P.O. Box 1109
Athens GA, 30603
Please make all checks out to Athens First United Methodist Church.