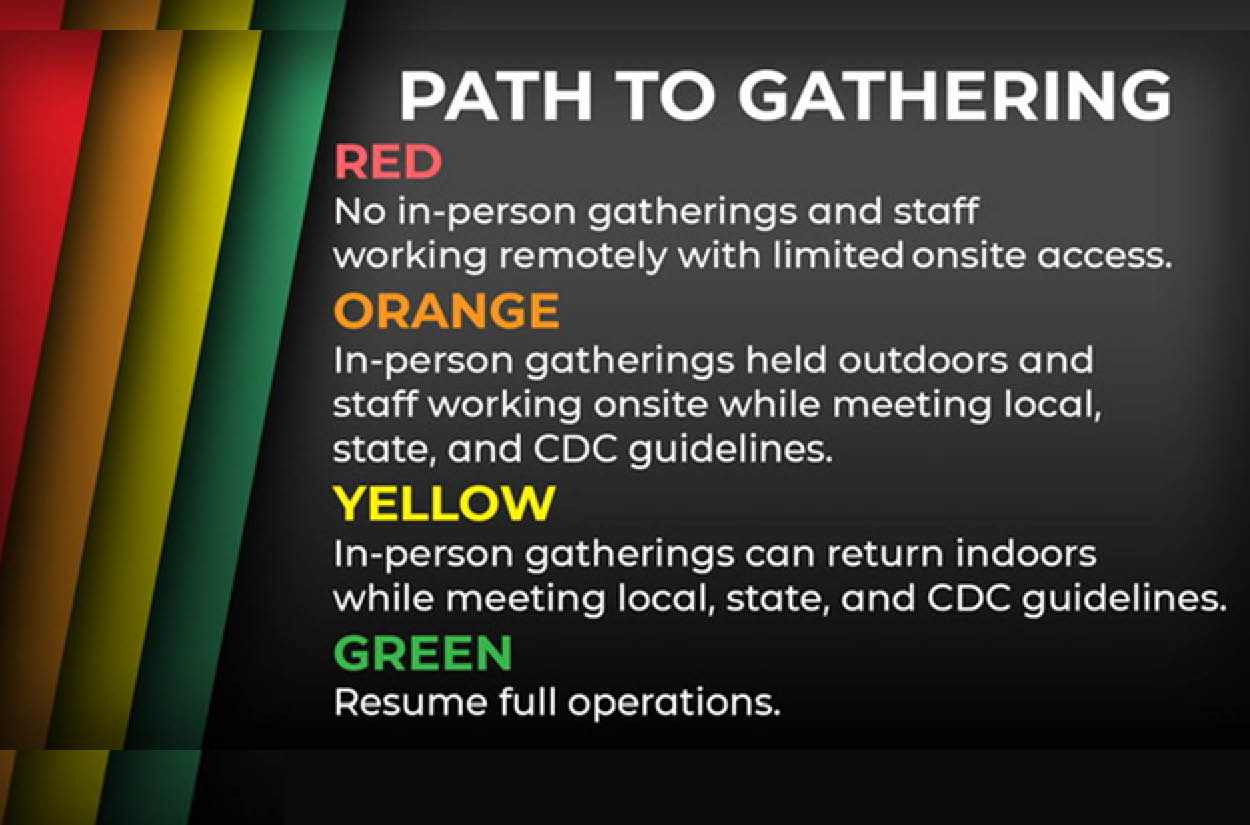 Update | Path to Gathering
We are excited to be moving to in-person outdoor gatherings. Throughout the North Georgia Conference this graphic is being shared to communicate gathering guidelines.
On September 13 we moved from the "Red" to "Orange" zone using the following criteria.
Please limit groups to 15 persons or less (including leaders).
Groups may only meet outdoors (weather permitting). *In the event of inclement weather (and if the dedicated outdoor space is not covered) the gathering would be postponed until the next scheduled meeting.
All persons must observe social distancing; at least six feet between each person.
Everyone attending must wear a mask.
Participants will need to bring a personal chair or towel to sit on.
No food at these group gatherings, but participants may bring their own personal water bottle if needed.
Hand sanitizer should be readily available.
Have a first aid kit accessible.
If you have any questions or concerns, please let us know. We remain hopeful and faithful as we take this next step.
Chuck Hodges, Senior Minister
Martha Aenchbacher, Minister of Congregational Care
Betsy Butler, Minister of Program
Josh Miles, Associate Minister & Lead Pastor for Common Heart Online Worship Service
Bob Winstead, Executive Director of Administration