Stay Connected with our Texting Service!
We use a simple texting service to make sure that YOU stay in the loop. Whenever we have something important that you need to know quickly, we'll send a brief text to everyone who is signed up with the service. Parents and Youth Leaders, you can sign up, too! By joining a particular group, you'll know that you're getting the news that YOU need.
Here's how to sign up:
1. First, decide which group you're going to join. You can join more than one group if you'd like!
1LEADERS if you're an adult member of youth leadership
1PARENTS if you're a parent of a student
1STUDENTS if you're a student

2. Next, text "join _______" (your chosen group name) to the phone number 40650.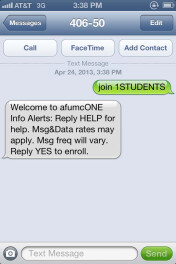 3. You'll get a text back asking you to reply YES to confirm.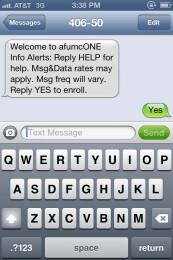 4. Next, you'll get two more texts asking for your first and last names. This makes sure you're entered into the database correctly. Reply back to those and you'll be all set!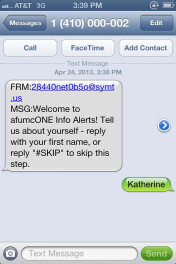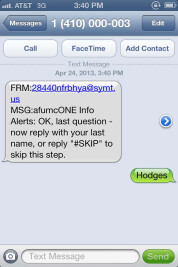 The whole process takes less than two minutes, so go ahead and get signed up now!