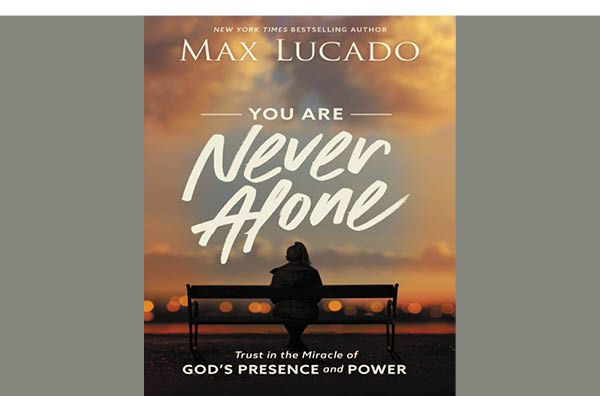 You Are Never Alone | Young Adult Connect & Grow Group
In these trying times and with the holidays fast approaching, are you feeling depleted? Do you struggle with loneliness or are you overwhelmed with expectations? Take courage. You are stronger than you think. God is nearer than you know.
We invite you to join the Young Adult Connect & Grow Group for You Are Never Alone by Max Lucado. This six-week study meets from 6:30 to 7:30 p.m. on the Wednesday evenings of December 9 and 16. We will pause for the last two Sundays in December and resume January 6 and continue through January 27 through Zoom online video conferencing. If you are interested in participating in the study, please order your copy of the book online and kindly register below. For more information, please contact Cindy or Katie.
Cindy McKoy | | 706-207-7305
Katie Elder | | 706-543-1442