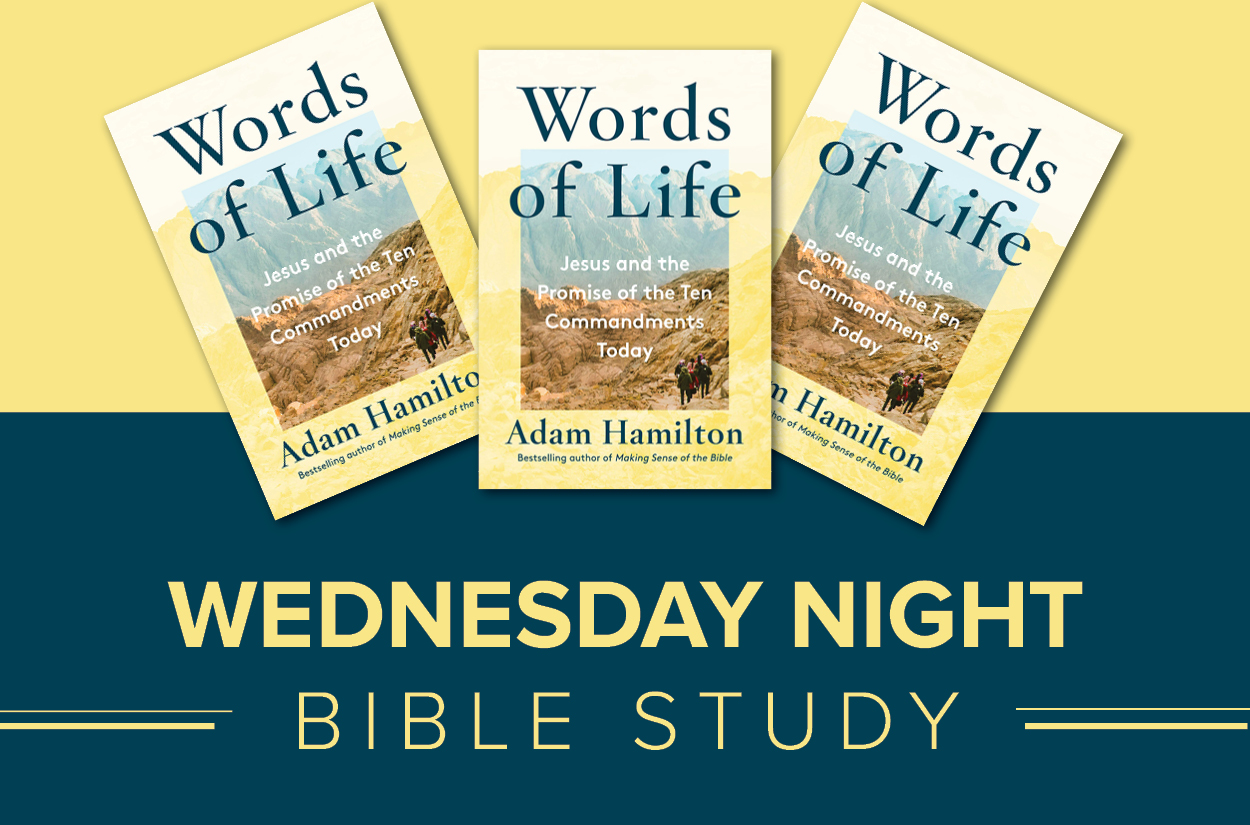 Words of Life Lenten Study | Wednesday Night Bible Study
We invite you to join Don Griner and Mary Lynn Lane for Words of Life: Jesus and the Promise of the Ten Commandments Today, our churchwide Lenten study, by Adam Hamilton. In this six-week study, we will learn that these ten ancient "words" were given to us by a loving God who longed to set safe boundaries, create order out of chaos, help communities live peacefully, and protect us—often from ourselves. During this season of Lent, we hope this study will help you to grow closer in your walk with God in order to live a more meaningful and joyful life.
The study begins Wednesday, February 24 at 6:30 p.m. through Zoom. The Words of Life book is a gift from the church for you to enjoy this Lenten season. If you would like to pick up your copy, please come by the church office, Monday through Thursday, from 10:00 a.m. to 1:00 p.m. and ask for Cindy or Julie. Kindly register below for this study. For more information, contact Cindy or Julie.
Cindy McKoy | | 706-207-7305
Julie Bridges | | 706-543-1442