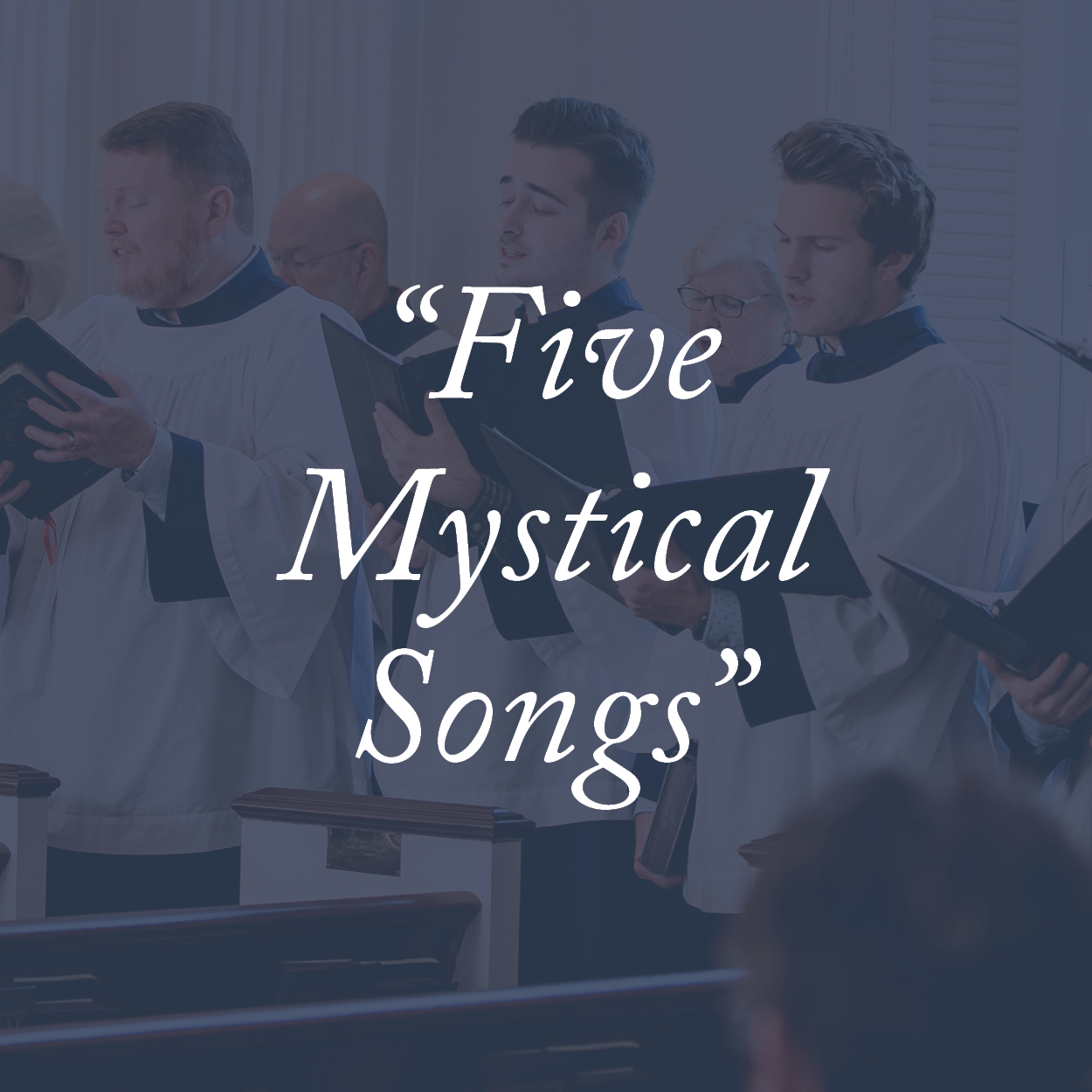 The Sanctuary Choir | "Five Mystical Songs" by Vaughan Williams
The Sanctuary Choir, along with strings and piano, recorded the beautiful "Five Mystical Songs" by English composer Ralph Vaughan Williams. We invite you to enjoy the music and follow along with readings in the guide below.
The "Five Mystical Songs" are set to the poetry of George Herbert and are particularly appropriate for Easter/Eastertide. A baritone soloist is prominent in the first four of the Mystical Songs, with the chorus taking a subsidiary role. In the opening song, the lute and its music are used as a metaphor for the poet's emotions at Easter. The second song features a simple but moving melody for the baritone soloist, who is joined by the chorus for the third verse. In the third song the choir can be heard intoning the ancient plainsong antiphon, O sacrum convivium, whilst the fourth movement, The Call, is for baritone solo. An accompaniment suggestive of pealing bells introduces the triumphant final song of praise, in which the chorus is heard to full effect.
Matthew Lawing, is the soloist on our recording and he and the choir are accompanied by Akiko Iguchi, piano, and a string orchestra.
We hope you find this work and the correlating readings meaningful as a continuation of our celebration of the resurrection of Jesus Christ through the Eastertide season.
This bulletin will guide you through the readings and music.
Stephen Mitchell |