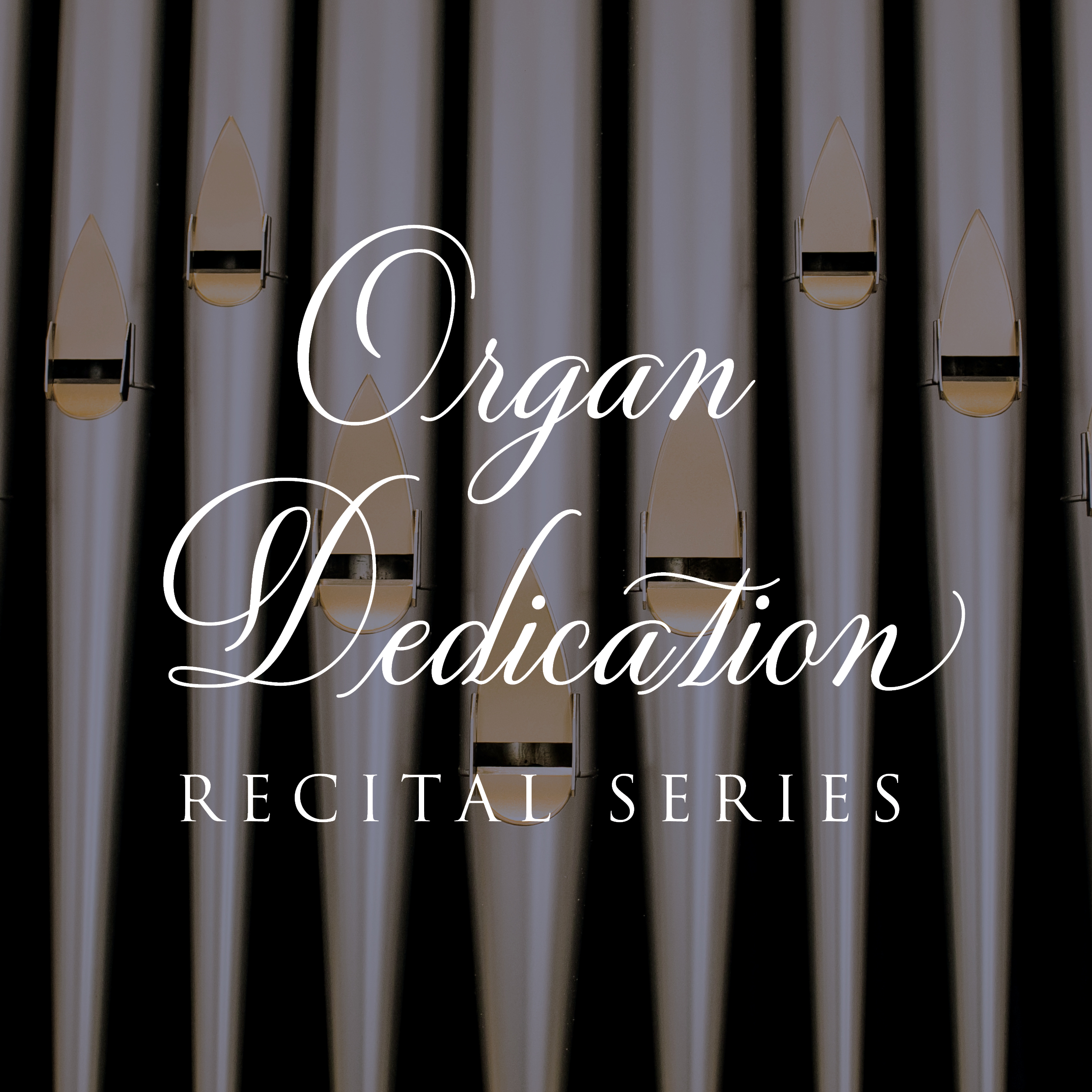 Organ Dedication Recital Series
Quimby Pipe Organs
Opus 77 (July 2020)
The Mission of Quimby Pipe Organs
Our design and tonal philosophy is to create and voice instruments in a style that is distinctly our own, with no pretense of copying one school or historical design. Our goal is to blend general contemporary American ideas with our own concepts based on research into other organ-building traditions.
The Quimby Sound
While influenced by past traditions, our instruments are designed and voiced in a style that is distinctly our own. We feel a strong responsibility to produce pipe organs that will support liturgies with elegance and style. Our organs achieve this goal by offering organists a wide variety of tonal and dynamic possibilities for creative and sensitive service playing. We strive to build instruments that possess an inherent majesty and grandeur and are capable of a heroic effect. Our instruments provide strong foundation for the support of choral and congregational singing, in addition to being outstanding vehicles for the performance of organ concert literature in a variety of community events.
Inaugural Dedication Concert
Sunday, August 29, 3:00 p.m.

Bradley Welch, organist
"To invoke an old Southern expression, Bradley Hunter Welch plays the organ like nobody's business. Between the virtuosity of the playing and the easy-going spoken commentary, he also proved that 'entertainer' and 'organist' needn't be mutually exclusive." (Dallas Morning News)
Hailed as "A world-class virtuoso" (The American Organist) and "an expert at defining darks, lights, shadows and colors," (Birmingham News, Alabama), Bradley Hunter Welch is increasingly in demand as a recitalist, concerto soloist, and collaborative artist. He is the 2003 First Place winner of the Dallas International Organ Competition and was also awarded the Audience Prize for the second time, having previously won it in 2000.
In August 2018, Bradley Hunter Welch was named Resident Organist and holder of the Lay Family Chair by the Dallas Symphony Orchestra, where he'll perform with the DSO and oversee the Meyerson Symphony Center's Lay Family Concert Organ, built by C.B. Fisk. Dr. Welch also serves as Artist-in-Residence at Preston Hollow Presbyterian Church in Dallas. He has taught at Southern Methodist University and Baylor University and was Director of Music & Arts at Highland Park United Methodist Church in Dallas, TX from 2009-2014.
A native of Knoxville, TN, Dr. Welch holds the Doctor of Musical Arts, Master of Musical Arts, and Master of Music degrees, as well as the coveted Artist Diploma from Yale University where he studied with Thomas Murray and Martin Jean. He also holds the Bachelor of Music degree from Baylor University where he studied with Joyce Jones.
His debut CD recording is the first solo organ recording made on the Rildia Bee O'Bryan Cliburn Organ at Broadway Baptist Church, Fort Worth on the Loft Recordings label. In 2016 he released a CD, entitled "Dynamic Duo", of large-scale orchestral transcriptions with duo-organist Ken Cowan on the Pro Organo label.
Bradley Hunter Welch is represented in North America exclusively by Phillip Truckenbrod Concert Artists, LLC.
Sunday, September 19, 3:00 p.m.

James F. Mellichamp, organist
With a performance career spanning forty-five years, James F. Mellichamp has made prominent appearances as an organist throughout the United States, Canada, Europe, and Asia. His concerts have included solo recitals at such notable venues as the Washington Cathedral, Berlin Cathedral, Dijon Cathedral, Cathedral of Notre Dame in Paris, Moscow Cathedral of the Immaculate Conception, St. Paul's Cathedral, and Westminster Abbey in London.
As an organ consultant, he has been responsible for the design of over fifty organs for churches and colleges in the United States.
Since 1982, Dr. Mellichamp has been a faculty member at Piedmont University, a comprehensive regional institution in Georgia, where, as Professor of Music, he maintains an active studio of young organists. After years of service as Dean of the College, and later Vice President-Provost, he was named President of the College in 2012.
He received a Baccalaureate degree in organ performance from Huntingdon College in Alabama; a Diploma from the Hochschule für Musik in Herford, Germany; and the Doctor of Music degree from Indiana University.
Dr. Mellichamp was the organ consultant for the organ at Athens First UMC.
Sunday, October 3, 3:00 p.m.
Organ and Instruments
Tim Adams, percussion
Josh Bynum, trombone
Brandon Craswell, trumpet
Rachael Fischer, violin
Joe Russell, organ
Dr. Josh Bynum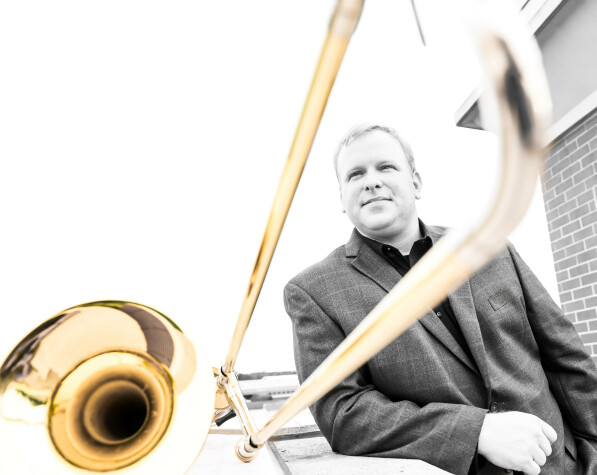 Since 2010, Dr. Joshua Bynum has held the Professor of Trombone position at the University of Georgia Hodgson School of Music. Josh is also the Artistic Coordinator for the Georgia Trombone Summit and serves as trombone artist/faculty for the Sewanee Summer Music Festival.
Josh performs regularly as a first call with the Atlanta Symphony Orchestra, having served as section trombonist for the entire 2015-16 season. With the ASO, Josh has recorded two commercial releases, premiered dozens of new works, and been a part of critically acclaimed performances Carnegie Hall. He is a member of the IRIS Orchestra and performs regularly with the Charleston Symphony Orchestra.
Josh has given featured performances at the American Trombone Workshop, International Trombone Festival, and GMEA Conference, as well as for various workshops and universities across the country. He has been a featured soloist with every large ensemble at UGA, including several consortium premieres. His debut commercial release, Catalyst, was awarded the 2020 Creative Research Medal.
Josh currently serves as the Pedagogy Corner Editor & Columnist for the International Trombone Association Journal and is an Artist & Clinician for Edwards Instruments.
Brandon Craswell
Brandon Craswell holds undergraduate and graduate degrees in trumpet performance from Indiana University, and a Doctor of Musical Arts degree from the University of Kentucky. Currently he is Professor of Trumpet at the University of Georgia, where he teaches and performs with the Georgia Brass Quintet.
In demand as an orchestral musician, Brandon performs regularly with the Iris Orchestra in Memphis, Tennessee, and has played with the Atlanta, Charleston, Indianapolis, Jacksonville, Honolulu, and Virginia Symphonies, including a performance at Carnegie Hall with the Atlanta Symphony Orchestra. In the summer of 2010, he played principal trumpet with the Santiago, Chile, Philharmonic. He was also a member of the Civic Orchestra of Chicago for two seasons, working with Adolph "Bud" Herseth, former principal trumpet of the Chicago Symphony Orchestra for over fifty years.
An International Trumpet Guild prize winner, Brandon spent a year playing trumpet on the North American tour of the Broadway musical 42nd St. He has been a featured soloist at numerous international festivals, including the Aspen Music Festival, the International Trumpet Guild Conference, and the International Romantic Trumpet Festival in St. Petersburg, Russia. He has also shared the stage with pianist Olga Kern and the National Gallery of Art Chamber Orchestra. Aside from performing throughout the United States, Brandon has performed and taught in Argentina, Austria, Brazil, Chile, Germany, Kenya, Italy, Spain and Russia. Brandon has been the director of brass at Athens First United Methodist Church since he came to Athens in 2008.
Rachael Fischer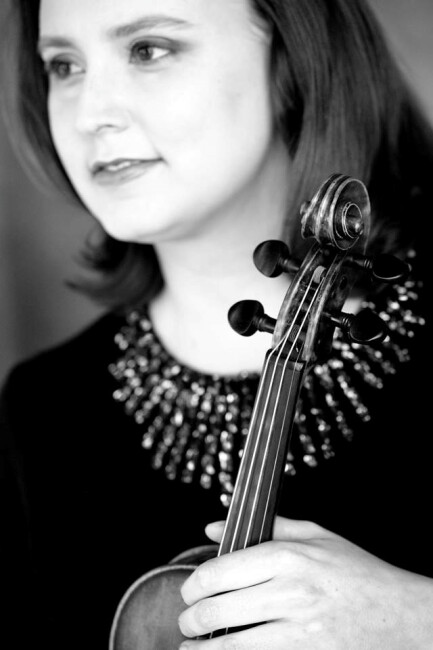 Violinist Rachael Fischer maintains an active schedule as a soloist, chamber musician, orchestral musician, and educator. An avid chamber musician, Dr. Fischer has performed across the United States and in Europe. She is a founding member of Piedmont Camerata, the resident ensemble of Piedmont University. Recent performances include concerts with the Jupiter String Quartet, Aspen String Trio, clarinetist Jon Manasse, pianists Peter Miyamoto and Peter Frankl, and violinist Soovin Kim. She has also been invited to perform for regional, national, and international events in Arizona, Florida, Georgia, Ohio, South Carolina, Croatia, France, Scotland, and Slovenia as part of a violin and saxophone duo. Dr. Fischer has performed in violin masterclasses for renowned artists and teachers including Roger Frisch, Brian Lewis, J. Patrick Rafferty, Stanley Ritchie, and Walter Verdehr, and in chamber music masterclasses with members of the Ebéne, Juilliard, Parisii, St. Lawrence, and Tokyo String Quartets.
A dedicated teacher, Dr. Fischer is Associate Professor of Music at Georgia Gwinnett College and also maintains a Suzuki violin studio at the University of Georgia Community Music School. She has completed Suzuki teacher training with Linda Case, Teri Einfeldt, Kimberly Meier-Sims, and Carrie Reuning-Hummel, and has taken supplemental pedagogy courses with Teri Einfeldt, Daniel Gee Cordova, Edward Kreitman, and Edmund Sprunger. She is a past president of the Suzuki Association of Georgia, and is currently co-director of the Atlanta Suzuki Institute. She has previously served on the music faculties of Erskine College and Piedmont University, and was an associate director of the University of Georgia Summer Music Camps.
Rachael Fischer holds a Bachelor of Music degree in violin performance from the University of Georgia, a Master of Music degree in violin performance from Arizona State University, and a Doctor of Musical Arts degree in violin performance with a minor in musicology from the University of Georgia. Her doctoral dissertation is a pedagogical guide to Johannes Brahms's Sonatas for Piano and Violin. Dr. Fischer's principal teachers include Michael Heald and Katherine McLin; she has studied viola with Maggie Snyder.
Sunday, November 14, 3:00 p.m.
Joe Russell, organist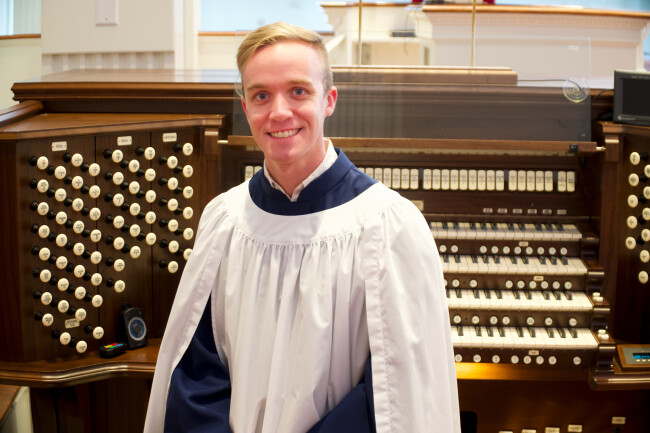 Joe Russell was appointed Associate Director of Music and Organist at Athens First UMC in June 2021. He comes to Athens from Houston, Texas, where served for four years as Organist at Christ the Redeemer Catholic Church. Joe holds a master's degree from Rice University, and a bachelor's degree from the Curtis Institute of Music, both in organ performance. While at Curtis, he served as Organ Scholar at St. Paul's Episcopal Church in Chestnut Hill-Philadelphia, PA. His teachers include Ken Cowan, Alan Morrison, Tom Bara, Dr. Elizabeth Naegele, Donna Fortney, and Ruth Peck.
Sunday, December 12, 7:00 p.m.
A Festival of Carols
Carols and hymns for the season
Sung by the Sanctuary Choir with organ and orchestra
Stephen Mitchell, Director of Music
Joe Russell, Associate Director of Music and Organist