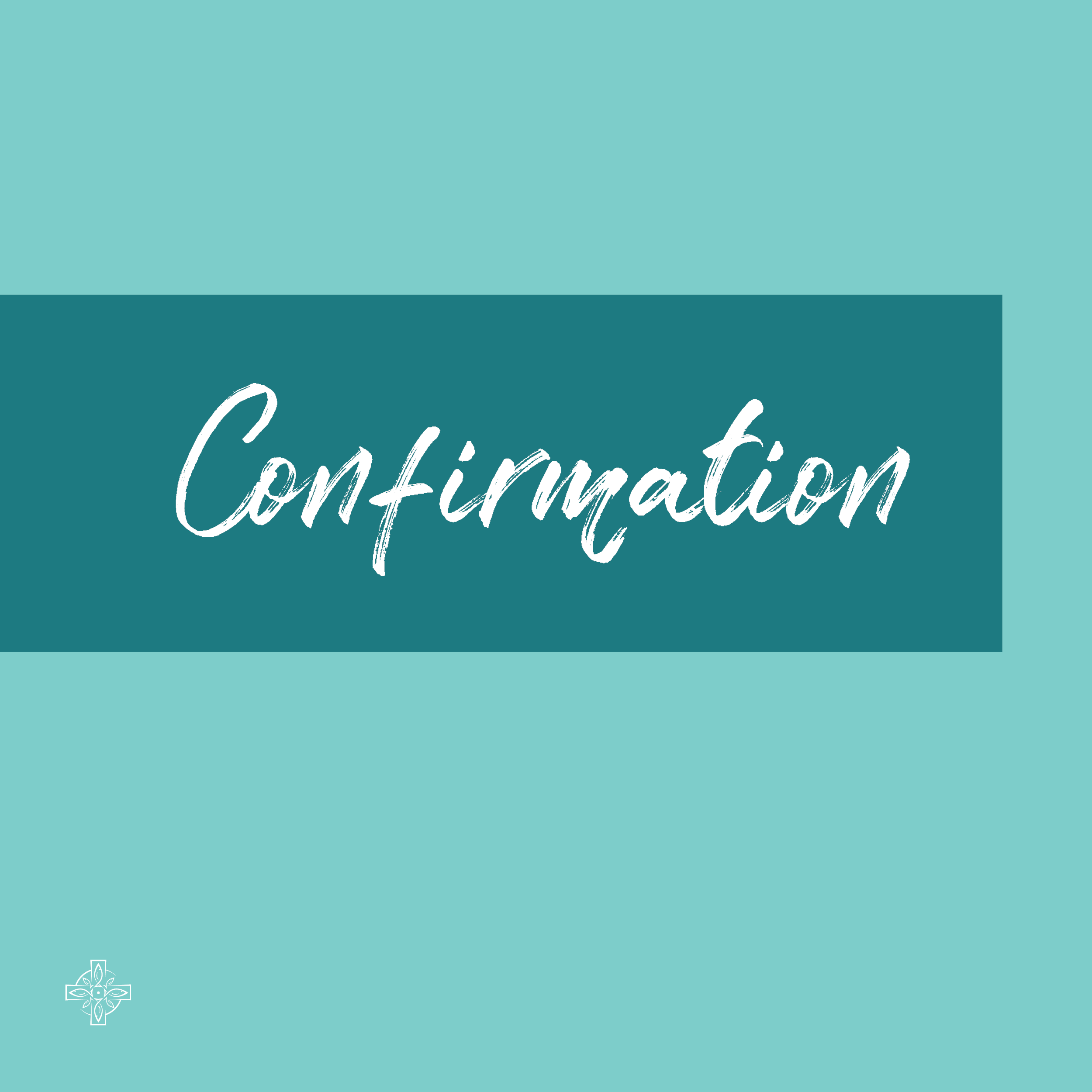 Confirmation 2022
What is Confirmation?
Confirmation at Athens First United Methodist Church is a time of concentrated learning and reflection designed for seventh graders. The purpose of Confirmation is to help these students confirm their faith in God. We are focused on guiding and instructing our Confirmands on the vows they are making in order to become professing members of the United Methodist Church. 
There are three goals set out for Confirmation:
To have each Confirmand rejoice in God's freedom and power and confess Jesus Christ as their Savior.

To have each Confirmand grow deeper in their faith walk and desire to be active in youth ministries and the Athens First United Methodist Church body.

To have each Confirmation family grow deeper in their faith journey together and be renewed in their desire to serve Athens First United Methodist Church with their prayers, their presence, their gifts, their service, and their witness. 
Begin Confirmation with the Confirmation Retreat!
Confirmation officially begins August 26-28, 2022, with a retreat to Camp Glisson in Dahlonega, GA. This retreat is an important beginning to our Confirmation journey together. The spiritual foundation of the retreat features fellowship, worship, reflection, presentation of Bibles, Bible study and application, and team-building activities for the new Confirmation class.
Our Confirmation Sessions Begin After the Retreat.
On Sunday, September 11, we will begin our Sunday morning Confirmation sessions. There are twenty-seven total sessions. Confirmands will gather in Hancock Hall (most Sundays) at 9:30 a.m. for the lesson. They will spend this time in their small groups in discussion, Bible Study, activities, and getting to know one another.
Who Is in Charge of Confirmation? 
The Confirmation experience is led by the Director of Student Ministry: Hannah Stubblefield. There is also a team of Confirmation leaders who will help to lead the Confirmands through their lessons and discussions each Sunday morning.
How Does the Leadership Team Work?
The Confirmation Leadership Team is a team of adult leaders who will serve as shepherds for the Confirmands during the Confirmation process, including the Confirmation Retreat and Sunday morning Confirmation sessions. This leadership team can continue with the Confirmation Class beyond their Confirmation in the church.
What About Attendance Requirements?
Our Confirmation process is a comprehensive package comprised of the Confirmation Retreat at Camp Glisson, learning and activity sessions, a celebration brunch, and a worship service with the Athens First UMC Congregation. It is intended that participants be involved in the whole range of activities alongside their peers. If an absence must take place, please let Hannah know and there will be two make-up sessions schedule during the Confirmation process for your Confirmand to attend.
Costs and Registration
The cost of confirmation is $225. This covers Camp Glisson lodging and meals, the Camp Glisson Low Elements Course and time at the pool, Confirmation supplies, a confirmation t-shirt, and a new Bible for the Confirmation journey and beyond. The bulk of these costs are centered on our retreat experience.
IMPORTANT: Registration and $225 balance are due by Monday, August 8, 2022. Please help us in sticking to this deadline so that we can be best prepared for each and every Confirmation participant.
Confirmation Calendar
Seventh graders become part of our Youth Group on Promotion Sunday in August. This means Confirmands are welcome to all youth group activities before the first Confirmation session on September 11; beginning in August with Promotion Sunday. This includes Youth Sunday School, Sunday Night Encounter, and Wednesday Night Bible Study.
August 8: Confirmation Registration/Fee due NO LATER than this date.
Registration and $225 Confirmation fee can be submitted online or turned in to Hannah, Laney or Devin.
August 26-28: Confirmation Retreat
Camp Glisson

Sept. 11-April 23: Sunday Morning Confirmation Sessions
9:30-10:30 a.m. in Hancock Hall
April 30: Confirmation Celebration Brunch
9:30 a.m. in Hancock Hall

May 7: Confirmation Sunday  

 


Worship Services | 9:30 & 11:00 a.m.
Do You Offer Confirmation for Older Youth & Adults? 
The Confirmation experience in the fall of 2022 is for students in grade 7, but we do offer alternative options for anyone older than grade 7 who would like to be confirmed in the United Methodist Church. If you are an older youth or an adult who would like to go through Confirmation, please contact Hannah for more information. 
Hannah Stubblefield, Director of Student Ministries |