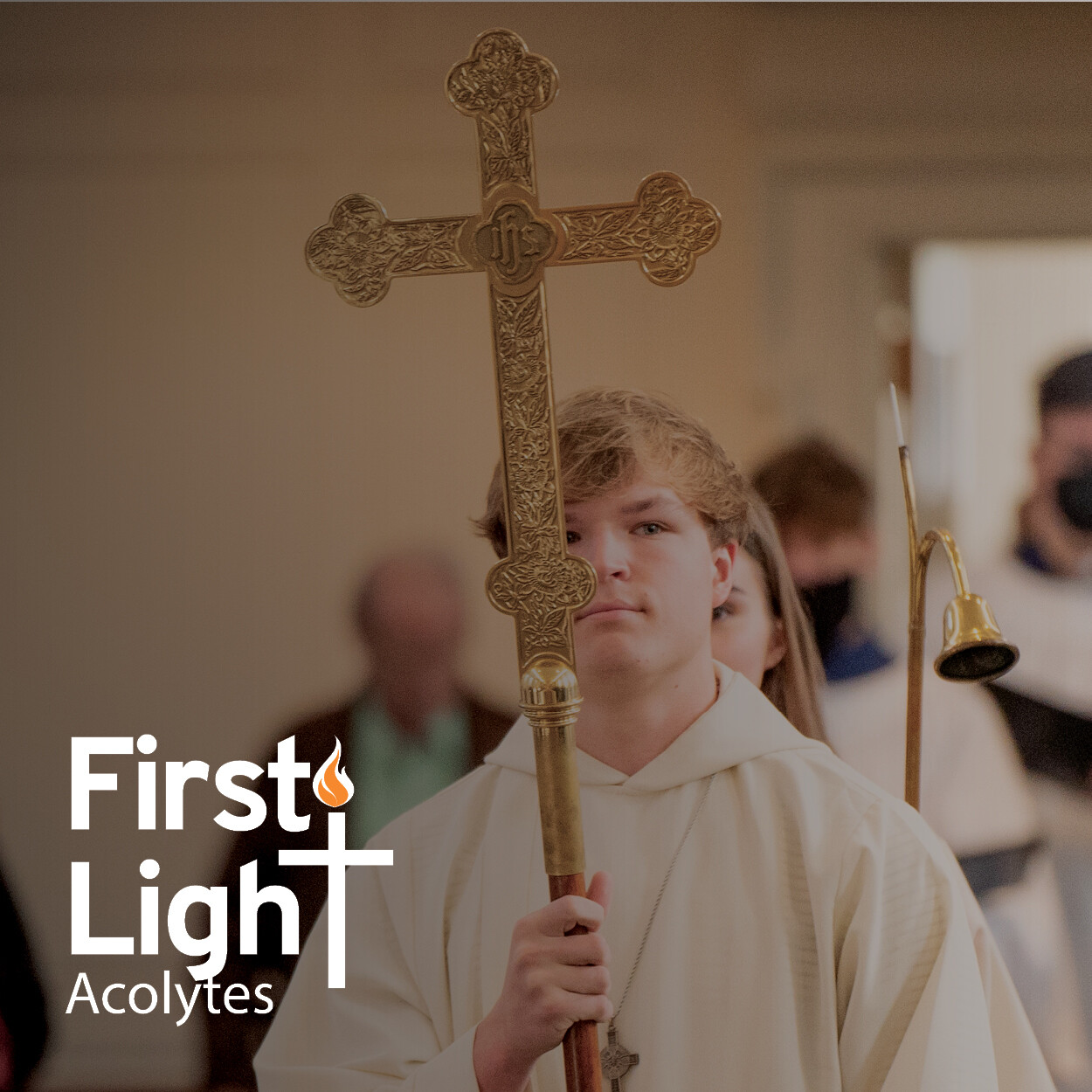 First Light Acolytes Training
All youth (rising grades 7-12) are invited to learn about and train to become an acolyte. Youth who serve as acolytes are active participants in the worship service. Students who acolyte will serve at least once a month, at either the 9:30 or 11:00 a.m. worship service. If your student is interested in being an acolyte, please reach out to Hannah Stubblefield and choose from one of the training dates below:
July 24: 12:15-1:15 p.m.
August 7: 3:30-4:30 p.m.
August 25: 6:30-7:30 p.m.