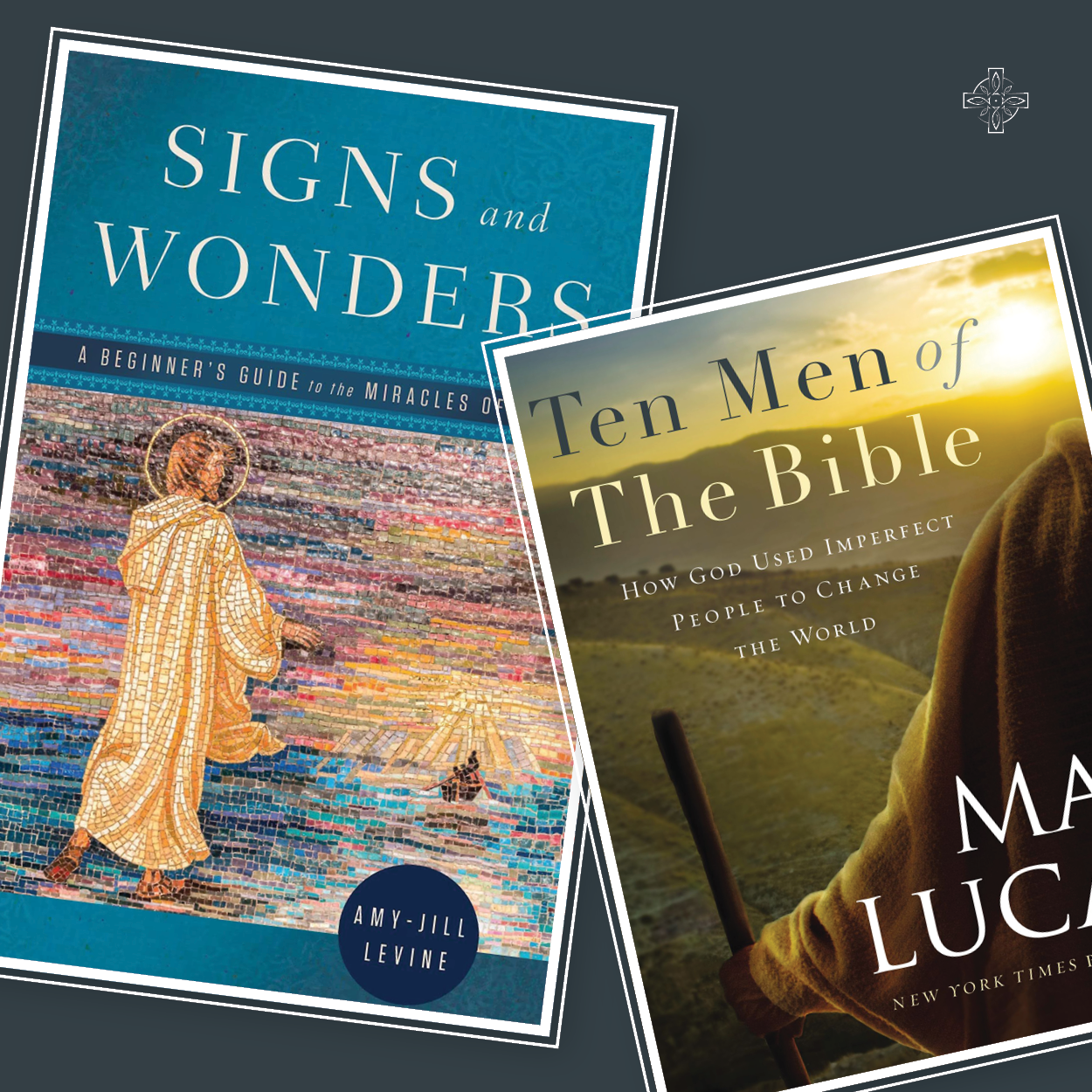 New Bible Study Offerings
We invite you to join us for two new Bible study opportunities.
Are you fascinated by the miracles of Jesus and ponder the meaning of such wonders? Join Cindy McKoy and the Wednesday Morning Bible Study in Signs and Wonders: A Beginner's Guide to the Miracles of Jesus, a six-week Bible study by Amy-Jill Levine. Levine explores selected miracles of Jesus and discusses how today's readers can draw meaning from Jesus's words and actions. This study will meet on Wednesday mornings, from 9:30 until 10:45 a.m., beginning October 19, in room 200 or on Zoom. You are not too late to join us because our first session covers two Wednesdays. If you would like to participate in this study, please order a copy of the book online and kindly register below. For more information, contact Cindy.
Have you ever wondered why God called imperfect people to fulfill extraordinary missions? Join David McKoy and the Dad's Small Group for Ten Men of the Bible: How God Used Imperfect People to Change the World. In this study, we will explore how these ten men of the Bible looked beyond their circumstances, completely trusted in the Lord, and followed Him. The study begins on Wednesday evenings at 6:15 p.m., from October 19 through March 23, in room 226. It is not too late to join! If you are interested in participating in this study, please register below. For more information, contact Cindy.
Cindy McKoy, Director of Small Groups Ministry |