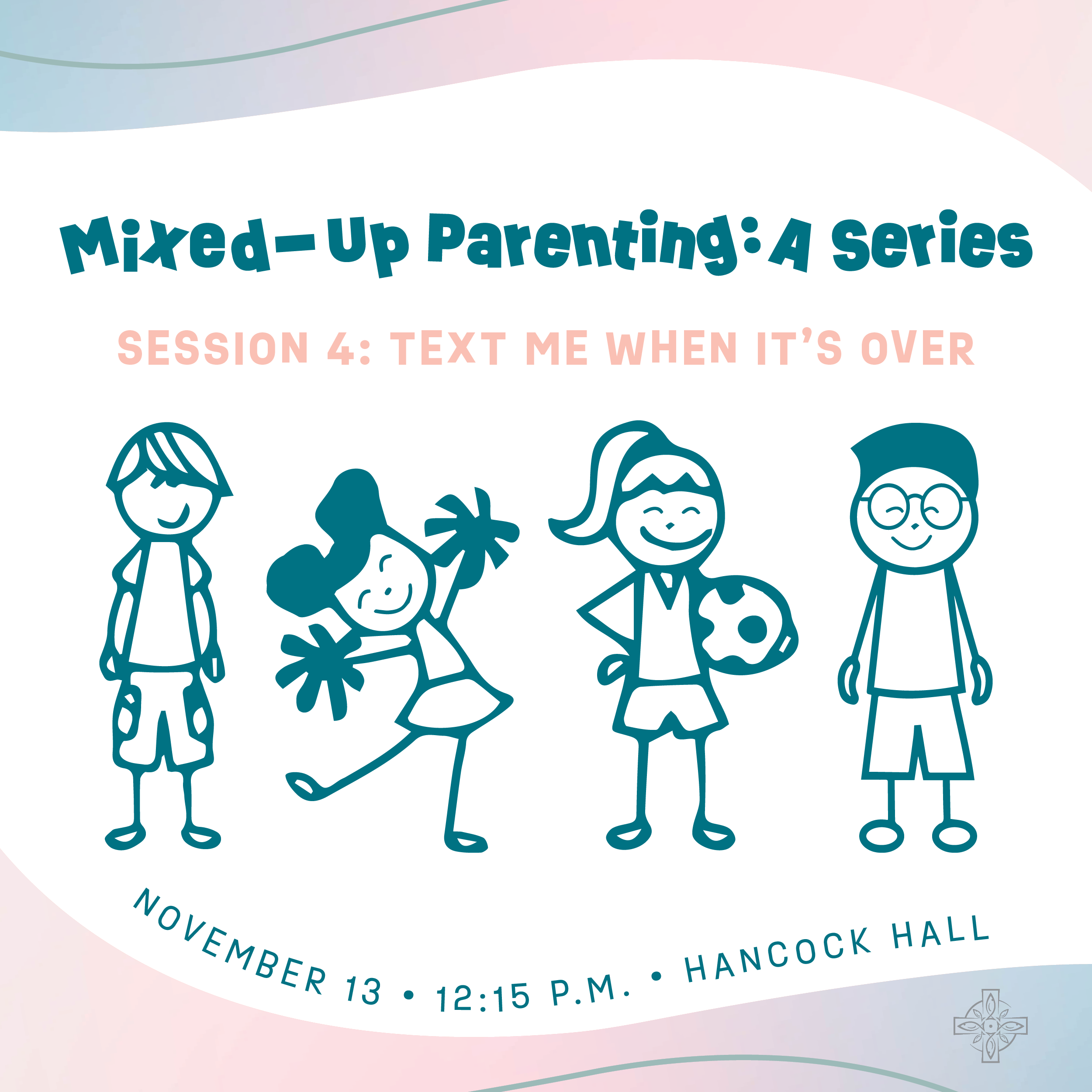 Session 4: Text Me When It's Over | November 13, 2022
On Sunday, November 13, we are excited to host parents of children who are currently between grades 4-9. We will discuss the current challenges and joys of parenting through the late elementary-early high school years.
Come hear the stories of parents who say "text me when it's over" and are currently parenting children and youth in this stage and enjoy a potluck lunch in Hancock Hall after the 11:00 worship service.
Parents with interest in this particular age range of students are invited to come hear our panel talk about their experiences and enjoy an intentional time of fellowship with other parents in your same parenting stage(s). By attending this session, we hope you will gain insight to "what's next" in your own parenting journey as well as create and strengthen relationships with others who are traveling a similar path.