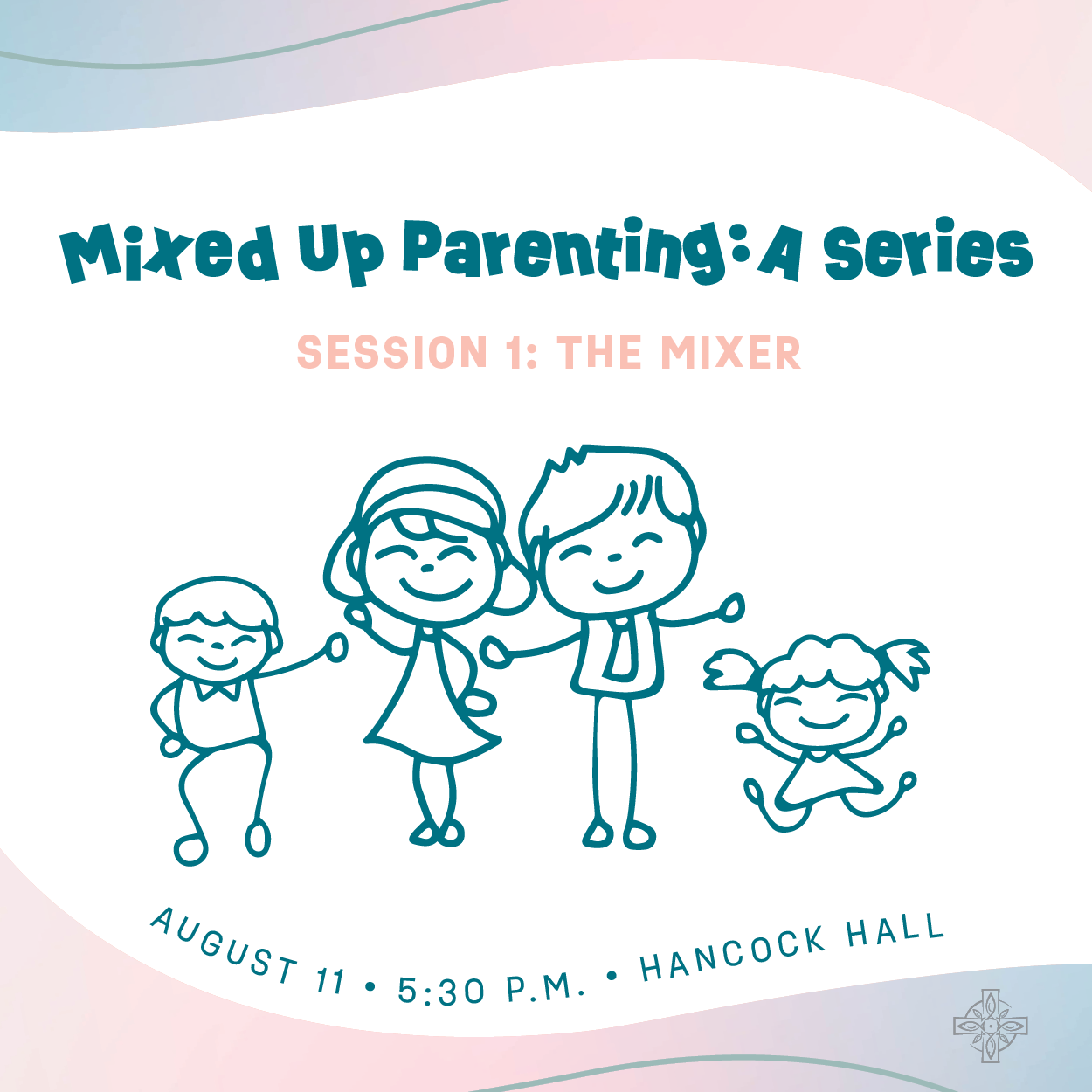 Session 1: The Mixer | August 11, 2022
We invite you to join us for an exciting kick-off of the new Parenting with Purpose series- Mixed-Up Parenting on Thursday, August 11.

We are thrilled to offer expectant parents and parents of children ages 0-18 a time of fellowship over dinner, provided by Olive Garden, and dessert. Attendees will have opportunities to meet others in our church family, interact with clergy and staff, learn about the AFUMC Safe Sanctuaries policy, and attend parent meetings specific to each age range.

The purpose of the evening is for parents in our church family to meet one another and learn more about how, as parents, you can continue investing in their child(ren)'s spiritual journey. The evening will conclude with two rounds of identical parent meetings for Children's and Student Ministries so if you have a child in both age groups, there is an opportunity to attend both. You may register for the program only, beginning at 5:45 p.m.; however, we encourage all to come for dinner and this intentional time of fellowship, if able.

Childcare is available for children up to Grade 6. Dinner and age-appropriate activities will be provided.
Date: Thursday, August 11, 2022
Location: Hancock Hall
Cost: $15 adult (Olive Garden Dinner) | $5 child (meal and childcare)
Evening Schedule:
5:15-5:45 p.m. – Serving line open
5:45 p.m. – Program begins
6:45 p.m. – Intermission and Dessert
7:00 p.m. – Children's and Student Ministries Parent Meetings
7:20 p.m. – Children's and Student Ministries Parent Meetings
Megan Presley, Director of Children's Ministry |
Hannah Stubblefield, Director of Student Ministry |
Cindy McKoy, Director of Small Group Ministry |