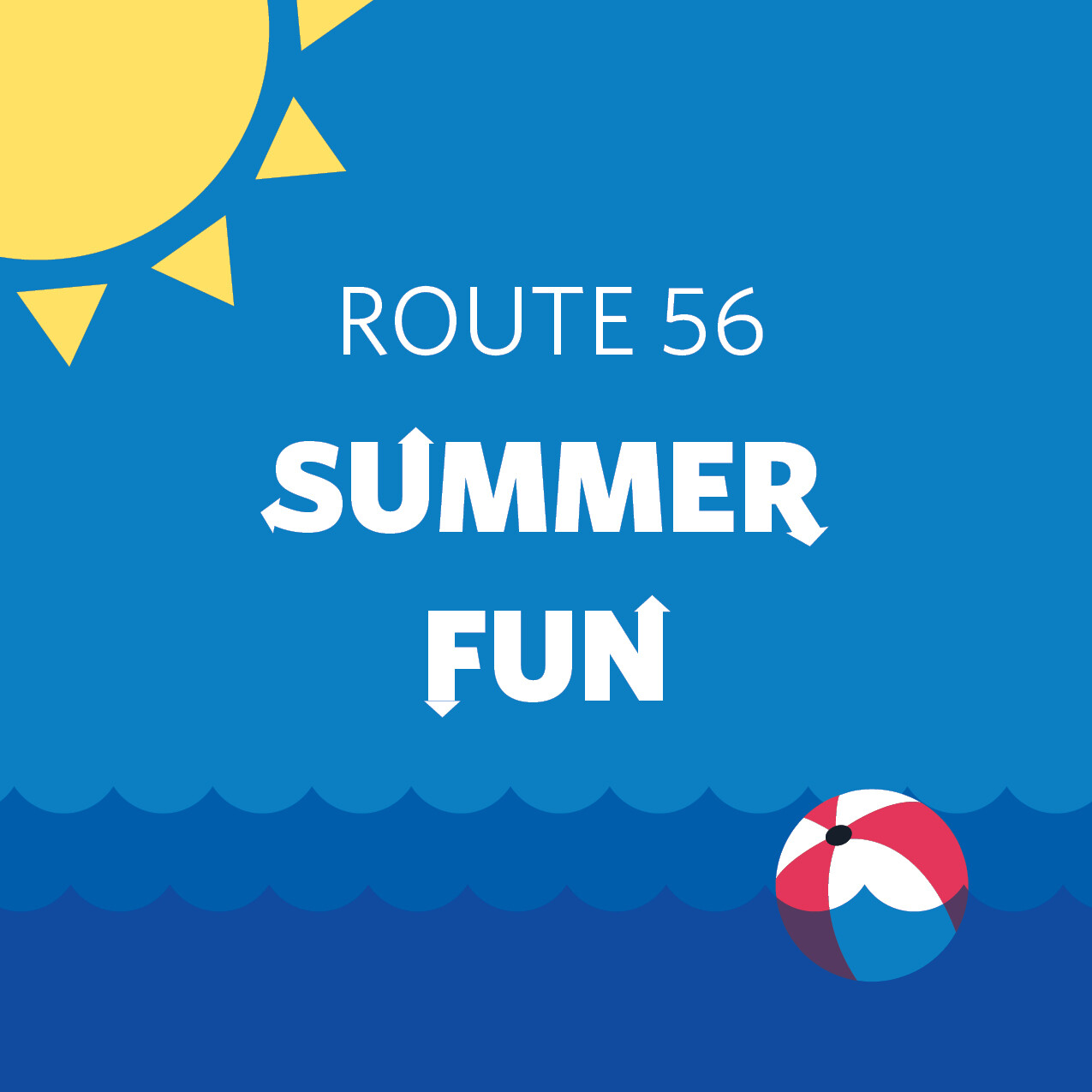 Route 56 Summer Fun | 2023
Pool Party | June 14 | Grades 5-12

Mark your calendars for our annual Pool Party during VBS Week! All students in Route 56 and Youth are welcome, even if you can't volunteer for VBS! Our pool party will be from 6:00-8:00 pm at the home of Tom and Sherry Jackson!
Bowling and Lunch | June 28
It's a Strike! Let's go bowling and lunch together on Wednesday, June 28 from 10:30 a.m.-1:30 p.m. Drop off your Route 56 student at Showtime Bowling at 10:30 a.m. and after bowling, we will load up in the church vans and head over to Blind Pig in Watkinsville for lunch. Cost is $20 and please bring money for lunch. Deadline to register is Sunday, June 25!
Hannah Stubblefield, Director of Student Ministry |