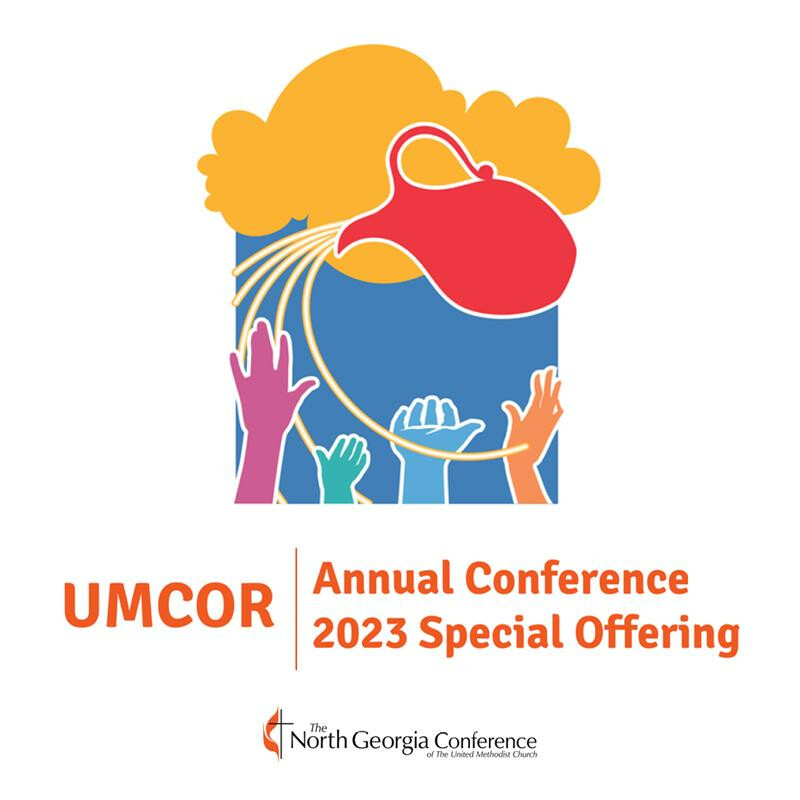 Annual Conference 2023 Special Offering for UMCOR | Sundays May 21 and 28
Bishop Robin Dease has chosen UMCOR (the United Methodist Committee on Relief) and our Conference Disaster Response efforts as the 2023 North Georgia Annual Conference Special Offering. 
Churches may collect the offering any time before Annual Conference. One person from each local church will have the opportunity to present a check from their church during the Service of Remembrance on Thursday, June 1. You may give during the offering on Sundays May 21 or May 28. You may also submit checks online or by sending a check to the church office with UMCOR in the memo.
A portion of the offering will be used in our Conference tornado recovery efforts as UMCOR guides us in our local disaster response.

In 2023 tornadoes have caused severe damage across North Georgia. When multiple tornados struck in January, UMCOR approved a solidarity grant in less than 24 hours, allowing the Conference to respond immediately. Our Conference launched its first long-term recovery effort in Griffin and surrounding communities, even as our response continues in West Point and Troup County after a devastating tornado in March. 
As the humanitarian relief and disaster response arm of The United Methodist Church, UMCOR assists United Methodists and churches to become involved globally and locally in direct ministry to persons in need. 
UMCOR and our trained ERTs are also at work in Florida, Mississippi, and Kentucky. Working alongside established partners, UMCOR has distributed more than $2 million in humanitarian aid to support the Ukrainian people. UMCOR is at work in Turkey and Syria and in Madagascar and Mozambique.
Our giving to UMCOR makes God's love tangible to survivors of all kinds—be it from war or conflict, hurricane, famine, earthquake, or flood. And, thanks to your generosity on UMCOR Sunday to cover the cost of doing business, 100 percent of gifts go to the response for which they are designated. 
Julie Bridges, Executive Assistant to Senior Minister |