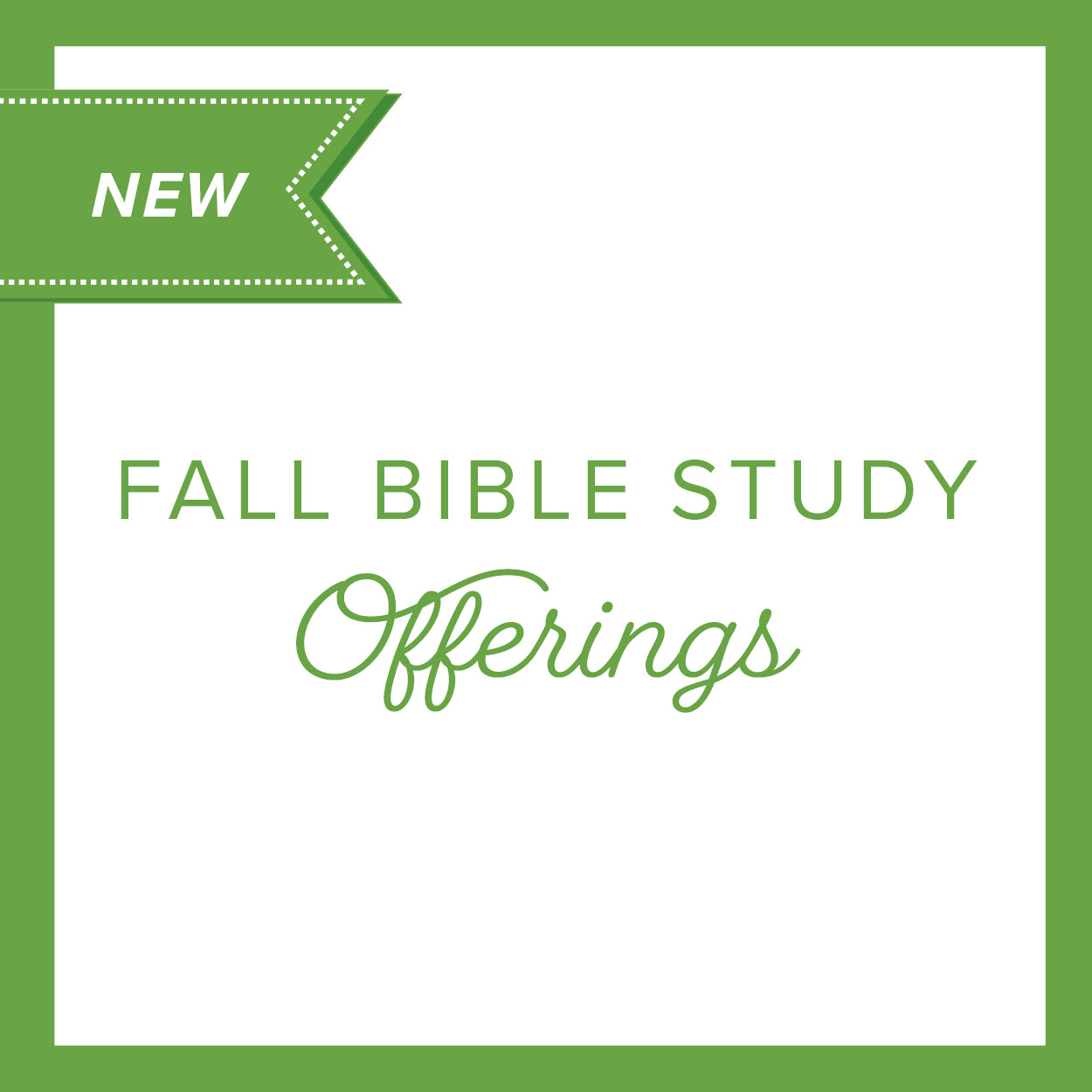 Fall Bible Study and Small Group Offerings
Are you looking to connect and go deeper in your faith? Do we have a group for you?! We invite you to join us for one of the many Bible study and small group offerings this fall. It is our hope and prayer you find a community of friends who will stand by you as we do life together. To explore and learn more about these opportunities, scan the QR code on the back of the bulletin, or visit the Small Groups webpage: athensfirstumc.org/smallgroups.
Begins August 8 | Tuesdays at 1:00 p.m. | Room 200
REGISTER | 1:00 P.M. GROUP

* Prayer Shawl Ministry

Begins August 16 | Wednesdays at 4:30 p.m. | Room 200
New Parent Connect & Grow Group

Are My Kids on Track?
by Goff, Thomas, and Trevathan

Begins August 16 | Wednesdays at 6:15 p.m. | Room 222
Register


Dad's Small Group

Goliath Must Fall
Begins October 25 | Wednesdays at 6:15 p.m. | Room 224
Register
Parenting with Purpose

Motherhood Without All The Rules by Maggie Combs

Begins August 16 | Wednesdays at 6:15 p.m. | John Wesley Parlor
Register


* Women's Bible Study

A Well-Watered Woman
by Gretchen Saffles

Begins September 5 | Tuesdays at 12:30 p.m. | John Wesley Parlor
*
Register

Women's Bible Study

Take Courage: A Study on Haggai
by Jennifer Rothschild
Begins September 5 | Tuesdays at 2:00 p.m. | Room 229
Register


Tuesday Night Bible Study

Experiencing God by Blackaby and King

Begins September 5 | Tuesdays at 6:00 p.m. | Room 229
Register


* Wednesday Morning Bible Study

Mysteries of the Messiah by Rabbi Jason Sobel

Begins September 6 | Wednesdays at 9:30 a.m. | Room 200
Register


* Wednesday Night Bible Study

The Awe of God by John Bevere

Begins September 6 | Wednesdays at 6:30 p.m. | Hull Conference Room
Register
Disciplines Devotional Bible Study

Disciplines 2023
by The Upper Room

Begins September 11 | Mondays at 1:15 p.m. | Room 200
Register

*Hybrid means in-person and on Zoom

Cindy McKoy, Director of Small Groups Ministry |