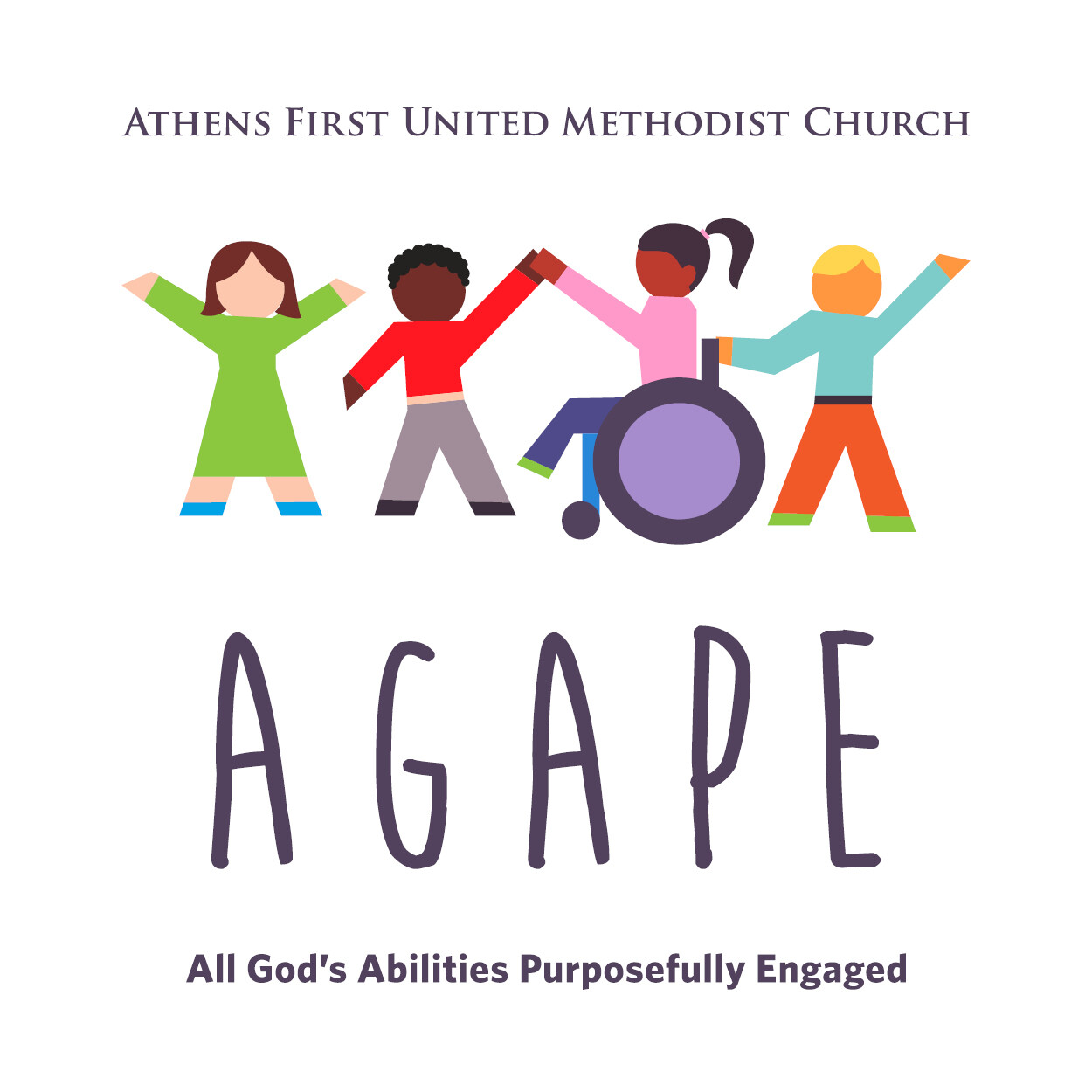 AGAPE Special Needs Ministry
Athens First UMC is excited to implement the AGAPE Special Needs Ministry! Created in the Fall of 2021, the goal of AGAPE - All God's Abilities Purposefully Engaged - is to create a safe and comfortable, inclusive Christian environment for children and students of all abilities. AGAPE is continuing to grow and develop and we welcome you to be part of it!
Whether you are a parent of a child with special needs, interested in volunteering, or simply want to know more about this ministry, we invite you to be part of this unique, growing ministry at Athens First UMC.
Feel free to contact Kaeti or complete the Interest or Volunteer form, and someone will be in contact with you soon!

Kaeti Shurling, Coordinator |