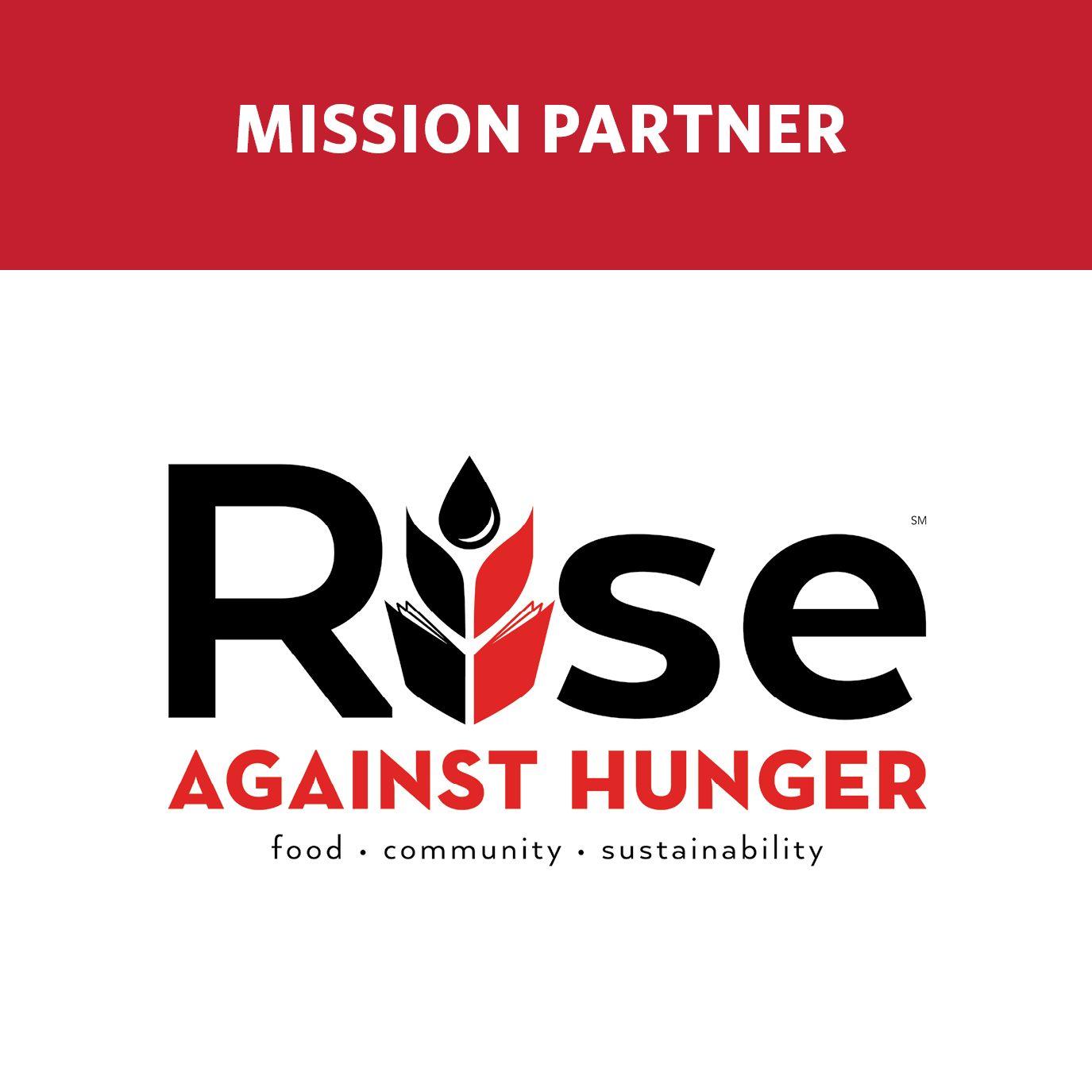 Rise Against Hunger | Sunday, September 3
Rise Against Hunger | Sunday, September 3

Rise Against Hunger is a meal packaging program that is a fun, hands-on international mission project for everyone. Join us on Sunday, September 3, as we package 30,000 meals in the gym. This is a great opportunity for all ages (5 and up) and to fellowship with others. Childcare will be available for ages 4 and younger.
We have a couple of opportunities for volunteers to plug in:
2:00 p.m. Set Up in the Gym | Volunteers will assist with unloading the Rise Against Hunger truck and help set up the gym for the event. We specifically need a handful of volunteers with heavy-lifting abilities during this time!
3:30 – 5:30 p.m. Meal Packaging Event | This is when the party really gets started! Volunteers will have a variety of tasks to choose from: scooping dry food goods, weighing the completed bags, sealing the bags, moving items across the gym, and packing up boxes that will be shipped all over the world.
5:30 – 6:30 Clean Up | Many hands make light work, and we will need helping hands to help pack up materials, sweep the gym, and load up boxes into the Rise Against Hunger truck.

If you are interested in joining us for this event, we would love to know you are coming! Please register at the link below.
Sara Beth Barger, Director of Missions Ministry |
Tammy Mize, Administrative Assistant |