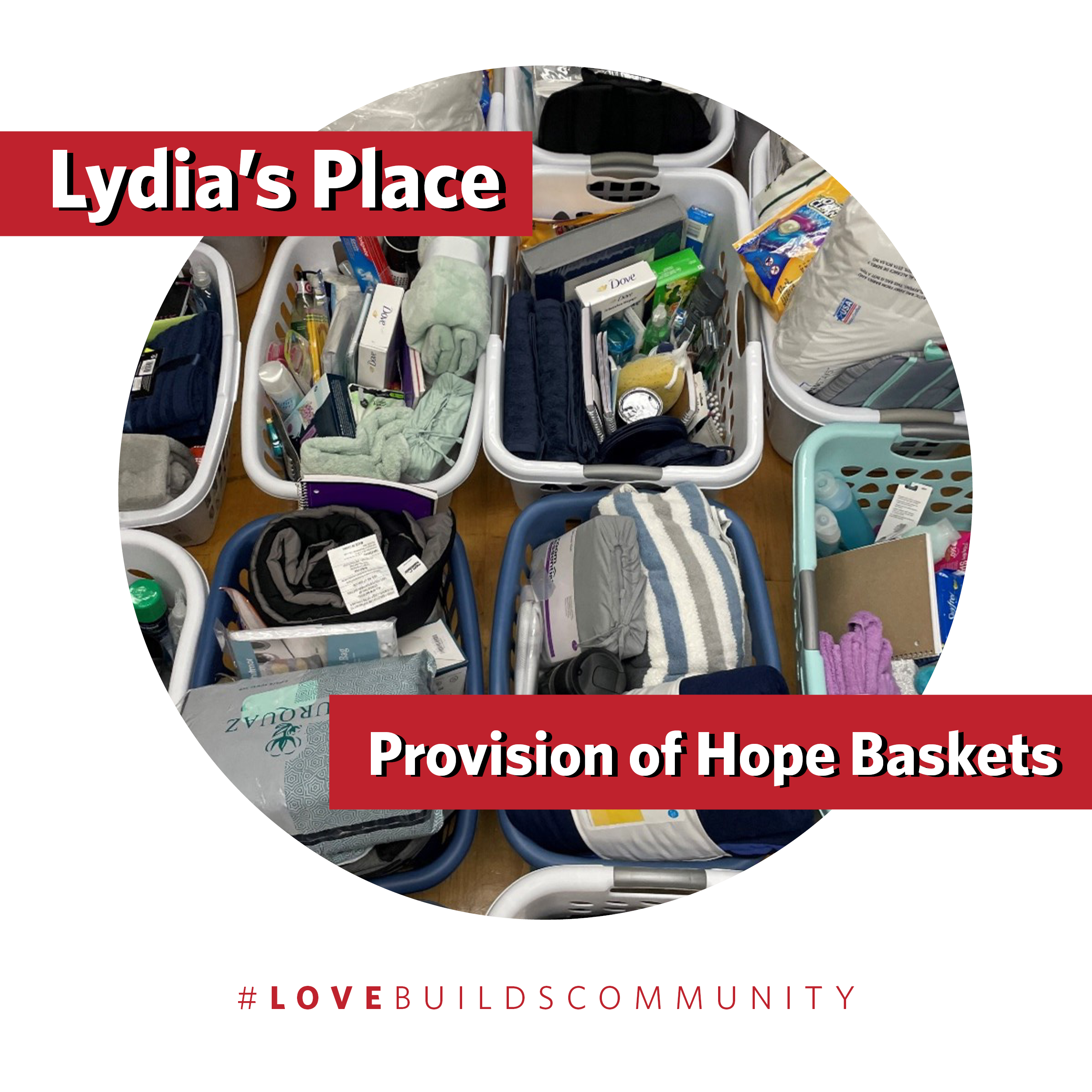 Provision of Hope Baskets | Thank You
Lydia's Place is an organization that seeks to support young adults ages 17-24 who have experienced foster care or homelessness. Provision of Hope Baskets help welcome a student who has overcome all obstacles to attend school.

Our church took part in this drive, and because of your generosity, we donated 35 baskets to students. These baskets will be collected and distributed to students across the state who have aged out of foster care or have experienced homelessness.

Thank you to everyone who donated a basket! Because of your donations, students will have the necessary products for a great school year.