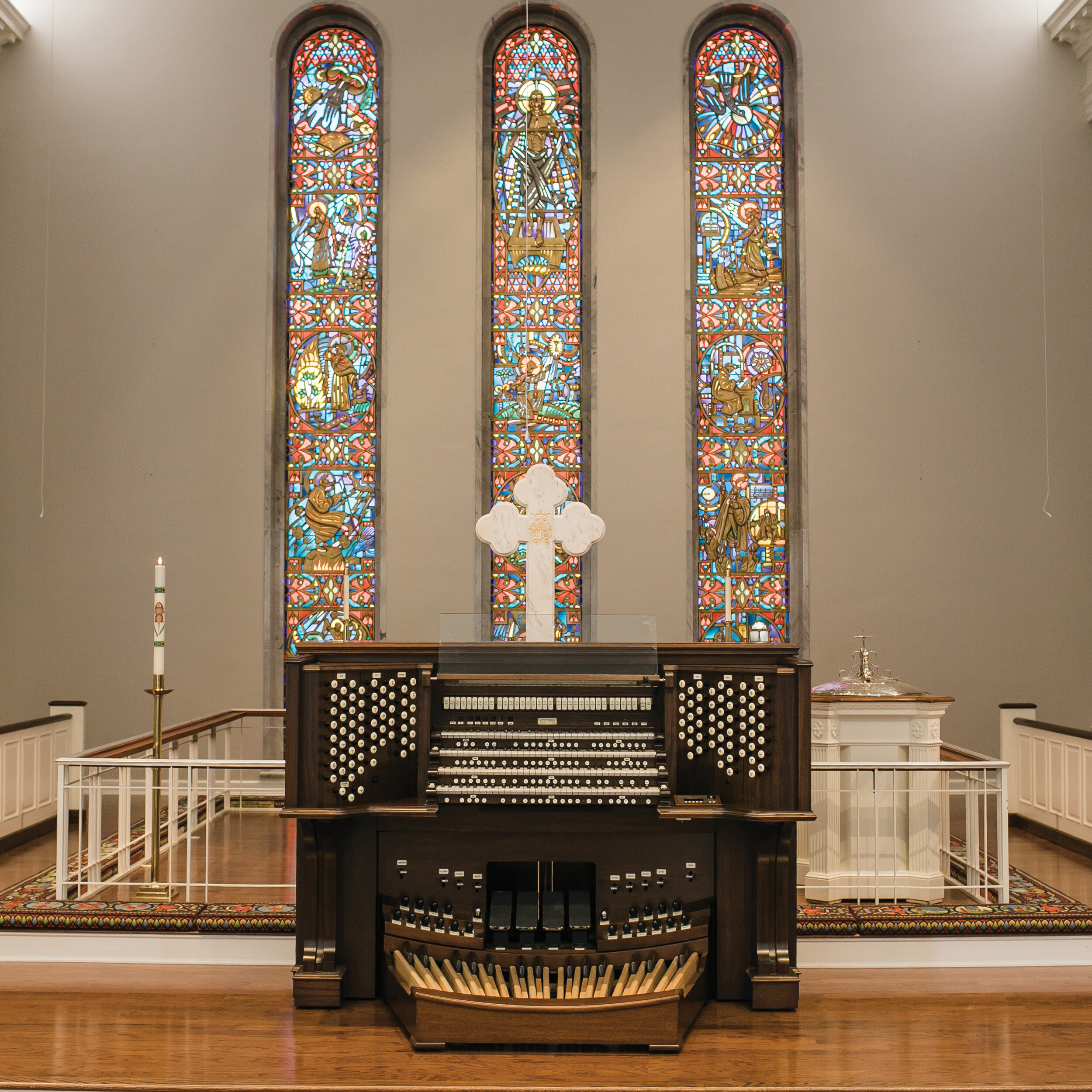 The Quimby Organ, Opus 77 (2020)
In February 2018 Athens First United Methodist Church entered into an agreement with Quimby Pipe Organs for a new 4-manual, 68 rank pipe organ. The organ was completed and installed in July 2020.
Quimby Pipe Organs
OUR TONAL PHILOSOPHY draws inspiration from admired English and American organ building traditions of the nineteenth and twentieth centuries. While influenced by past traditions, our instruments are designed and voiced in a style that is distinctly our own. We feel a strong responsibility to produce pipe organs that will support liturgies with elegance and style. Our organs achieve this goal by offering organists a wide variety of tonal and dynamic possibilities for creative and sensitive service playing. We strive to build instruments that possess an inherent majesty and grandeur and are capable of a heroic effect. Our instruments provide strong foundation for the support of choral and congregational singing, in addition to being outstanding vehicles for the performance of organ concert literature in a variety of community events.