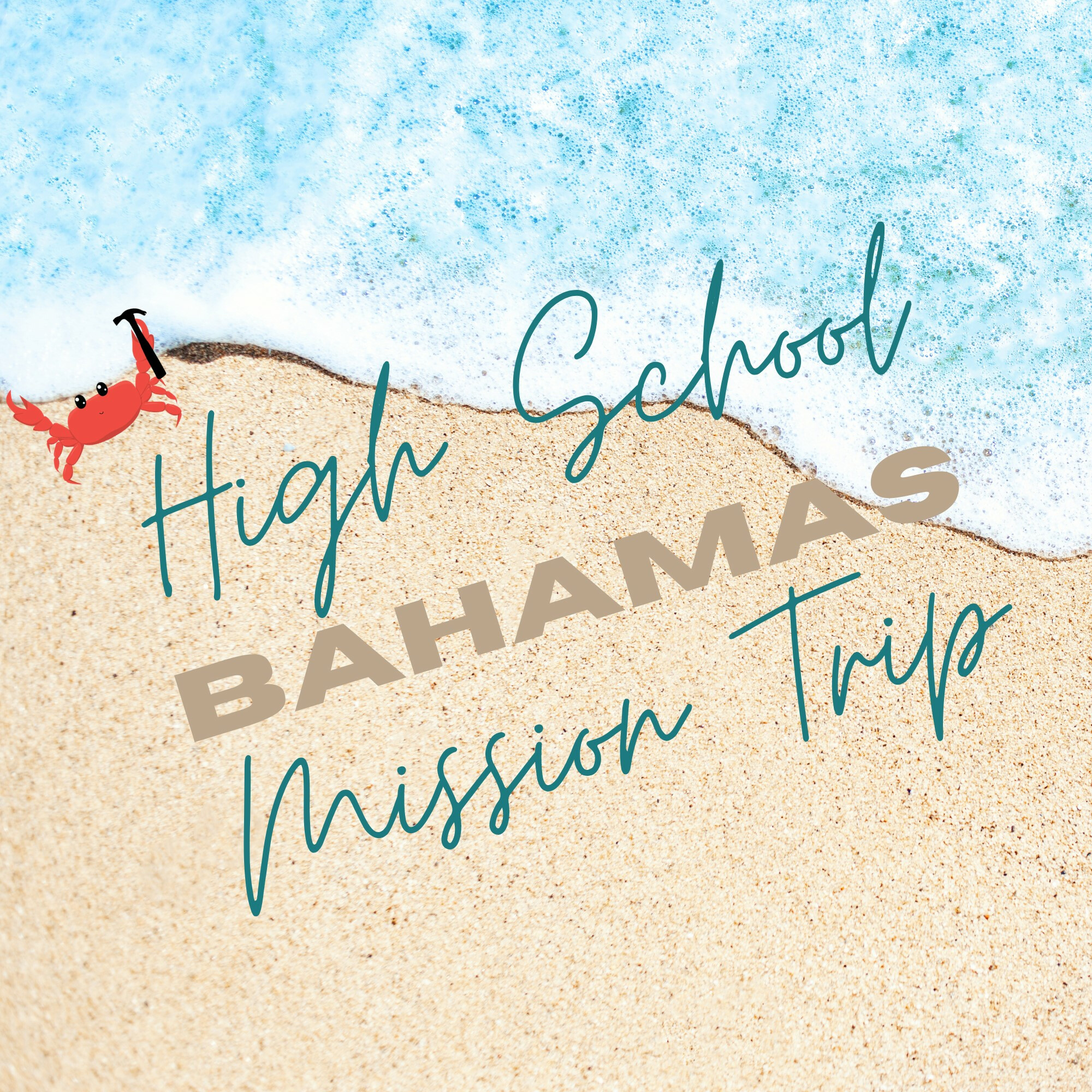 High School Mission Trip: Bahamas | June 22-29, 2024
Yes…you read that right! Registration is now open for our High School Youth (who will have completed 9th-12th in May 2024) to have the opportunity to travel to Eleuthera, Bahamas for a mission trip next summer! We will be staying on Harbor Island and then serving on Eleuthera, which is just short ferry ride between the two islands. We are so excited about this opportunity to travel internationally and to serve the amazing people of the Bahamas!
Payment and Registration
Registration will close on December 15. The cost of the trip is $2000. This will cover airfare, transportation in the Bahamas, lodging, most meals, and mission trip supplies. You will be responsible for travel day meals and meals on our free day to explore the island. A $350 NON-REFUNDABLE deposit is due at the time of registration. You will be able to pay for the trip as you go, and final payment is due no later than May 1, 2024.
Other Information
There will be monthly MANDATORY meetings that will take place once a month beginning in January. The dates and times of these meetings will be set in the coming weeks.
Do You Need a Passport? The answer is Yes. You will need a Passport to enter the Bahamas. If you do not have one or if yours is close to expiring, please begin the process to get your Passport as soon as possible. It is taking longer than usual for Passports to be processed.
For more information and if you have any questions, please reach out to Hannah Stubblefield.
Hannah Stubblefield, Director of Student Ministry