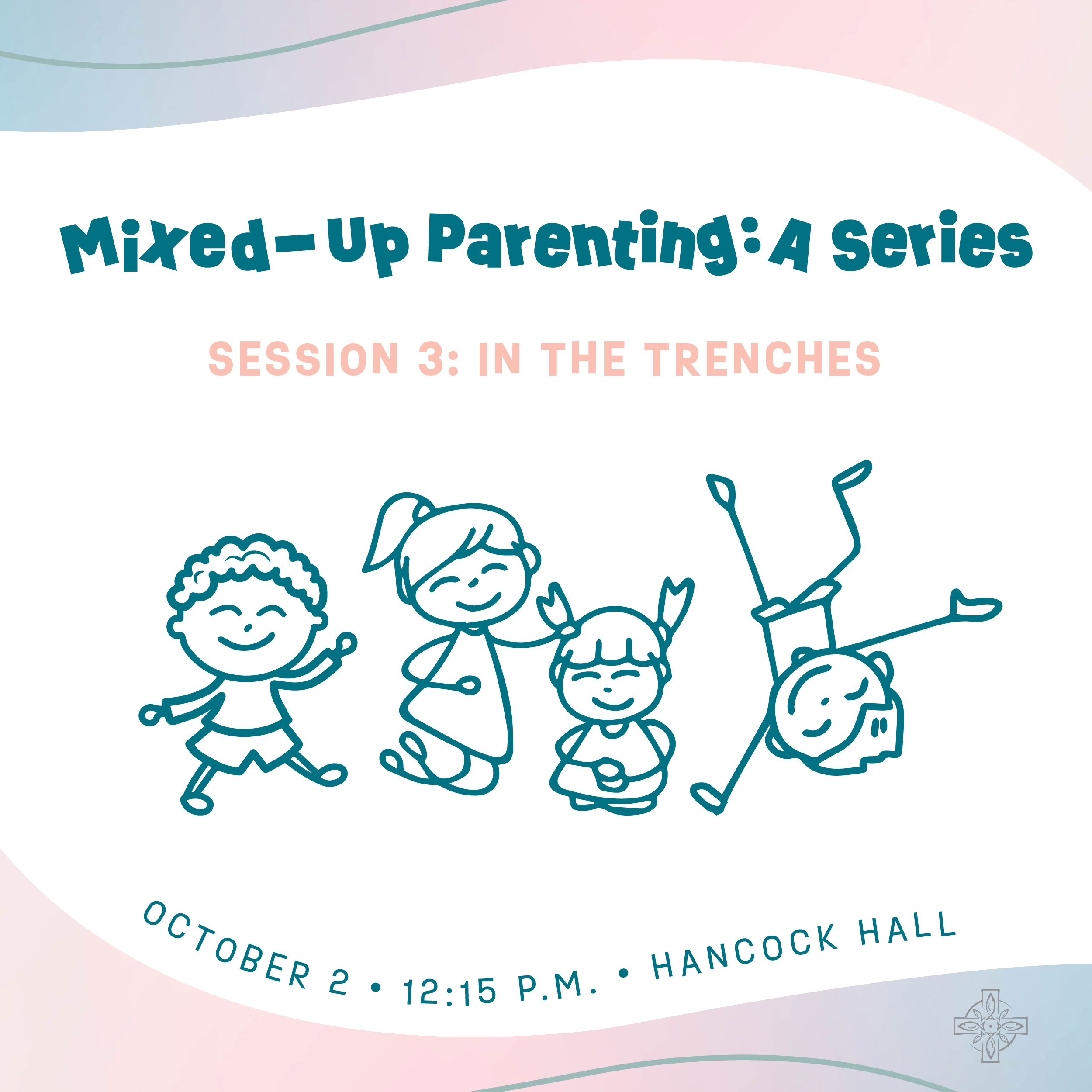 Session 3: In the Trenches | October 2, 2022
On Sunday, October 2, we were excited to host a panel of parents with children who are currently between the ages of PreK and 3rd Grade. Attendees, those with children in the same age range and others with children on the cusp of that range, had the opportunity to ask questions and discuss the current challenges and joys of parenting through the early years.  
Those in attendance also enjoyed an intentional time of fellowship with other parents in their same parenting stage(s) and gained some insight to "what's next" in their own parenting journey. It was also fun to create and strengthen relationships with others who are traveling a similar path. 
Even if you did not attend this session, we invite you to other sessions that are applicable to the current stage of your parenting journey and/or simply interest you! All parents of children ages 0-18 are invited to attend the last session, Grown and Flown, on March 12, 2023, which will feature some "empty nester" parents of children who have "flown the coop". We are excited to hear them talk about what they felt were the most important things experienced in their overall parenting journeys and learn from them. 
Click below for information on future sessions and to register. 
Megan Presley, Director of Children's Ministry |