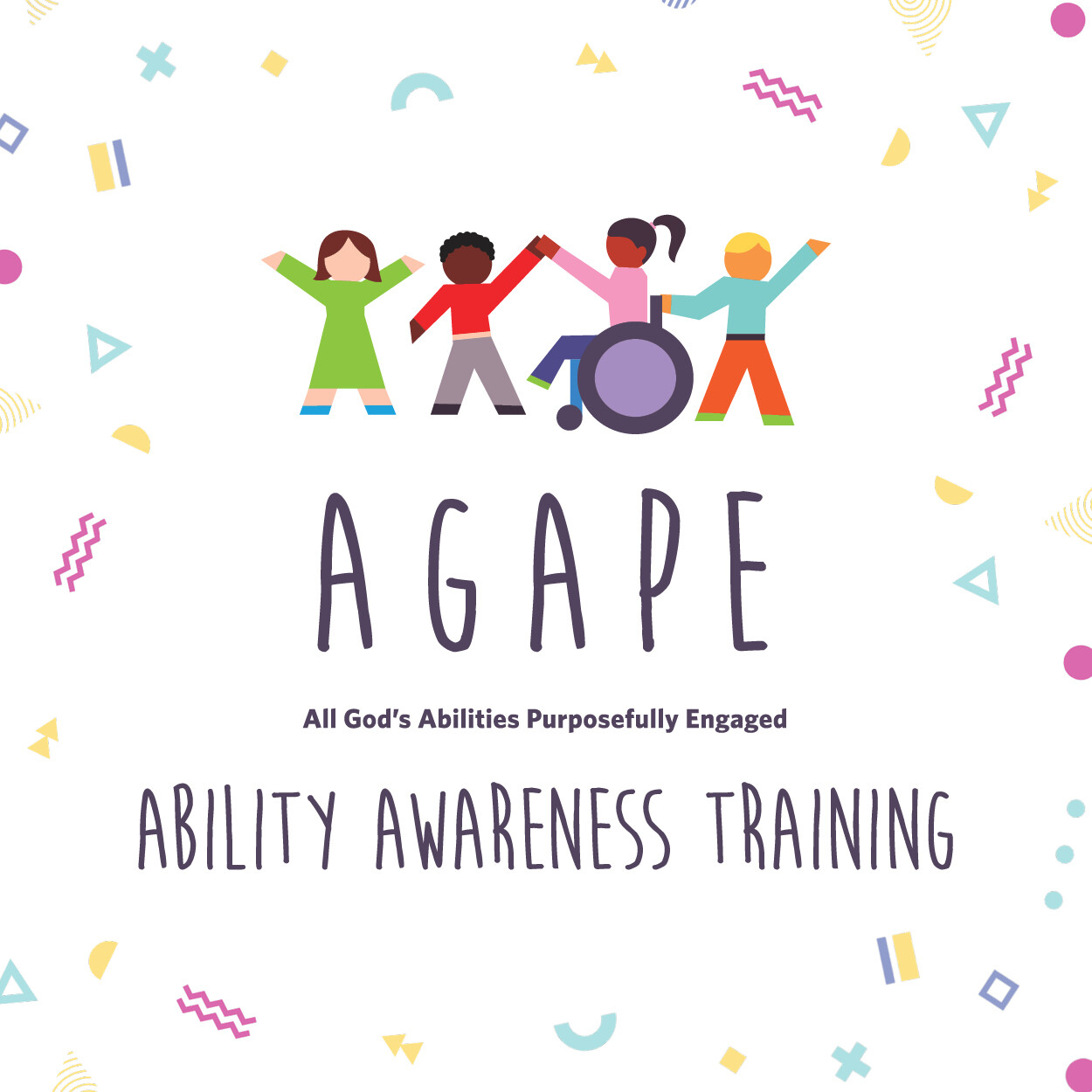 Ability Awareness Training | August 21
The AGAPE Special Needs Ministry will hold an Ability Awareness Training on August 21 in Hancock Hall following the 11:00 worship service.
Who is this training for? ANYONE interested in the AGAPE Special Needs Ministry. We have opportunities for adults, youth, and even children who want to participate or volunteer with AGAPE. Attending the Ability Awareness Training does NOT commit you to serving with AGAPE; it will simply equip you with tools and knowledge to help determine if and to what extent you want to be part of this ministry.
At the Ability Awareness Training you will learn how AGAPE is already an active ministry at AFUMC. We will also have Hunter Pugh from Extra Special People (ESP) talk with us on how we can best support individuals in our church family with different abilities. There is quite a variety of opportunities- come see where you can plug in!!
Date: Sunday, August 21, 2022
Time: 12:15 p.m.
Location: AFUMC Hancock Hall
Lunch will be provided and childcare is available. Register by clicking below!
Ability Awareness Training Registration