"I want the whole Christ for my Savior, the whole Bible for my book, the whole Church for my fellowship and the whole world for my mission field." - John Wesley
Tuesday, May 30
Coming Home
After breakfast, we travel back to London for the last leg of our trip, our flight back to Atlanta. Our pilgrimage has taken us on a geographical as well as spiritual journey. We return revived in faith and heart, having touched a deep part of our roots as Methodists and as Christians, and ready to connect ourselves once again with the congregation we call home, Athens First United Methodist Church. May God's traveling mercies that have carried us thus far, continue with us as we turn for home.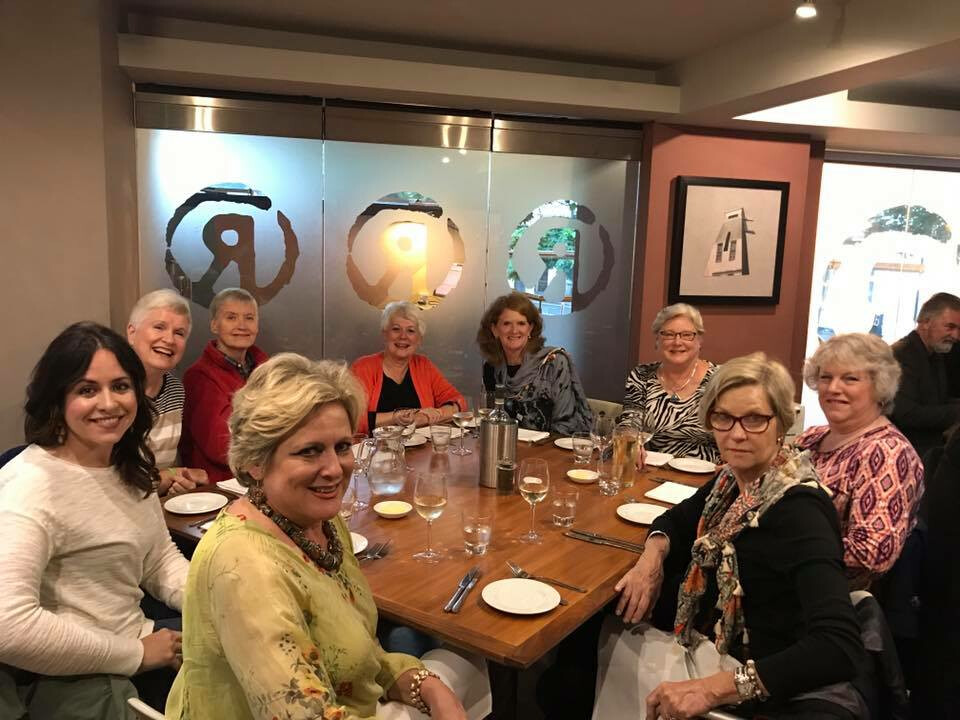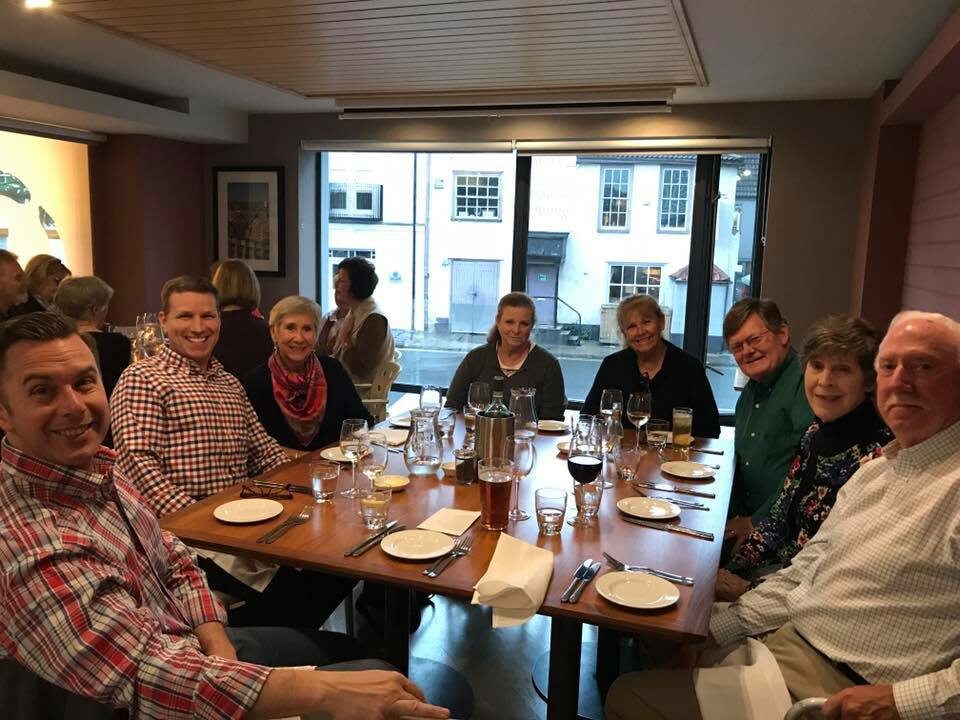 Monday, May 29
Connected
Today we visit the New Room, the first Methodist preaching house. The United Society built the New Room in 1739, and became the locus of organized Methodism. Wesley spent much time at the New Room, with a Chapel on the main floor, with meetings rooms on the upper level. Upstairs also contained the personal residence of John Wesley when he was in Bristol.
In the afternoon we take an excursion to Wells Cathedral, and gather for our farewell dinner at the Riverstation, the Grove. We come to the end of a whilrlwind tour of Methodist roots, with a keen awareness of how connected we all are. We continue to today to experience the blessings of John Wesley's gospel fervor, disciplined life, devotion to God, and dedication to sharing the Good News of Jesus Christ. Might we all commit ourselves to his vision and mission, connect in faith and life.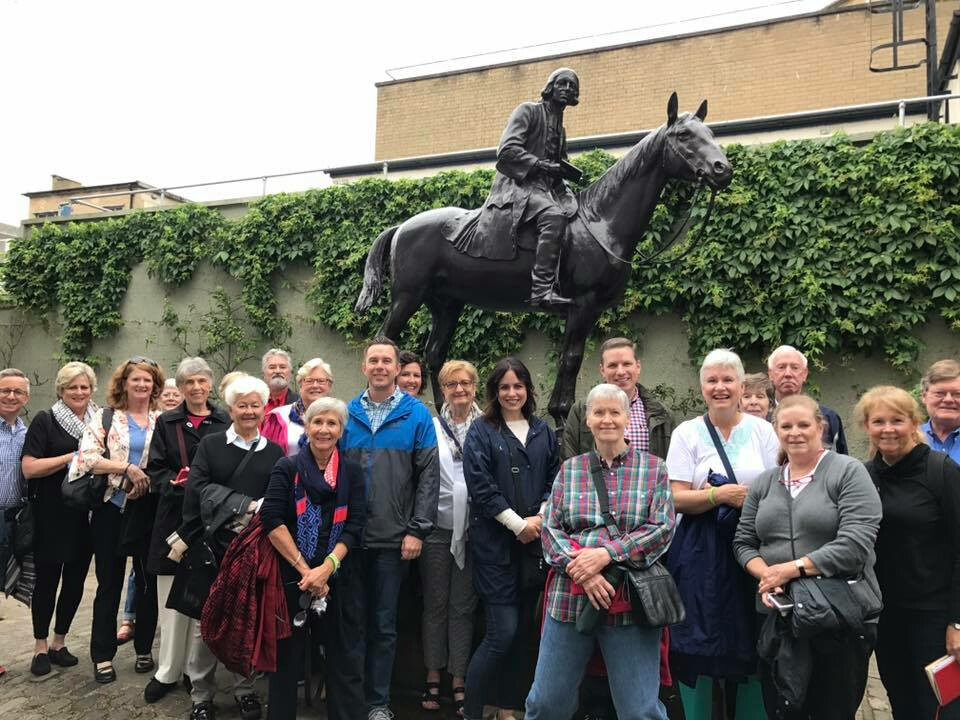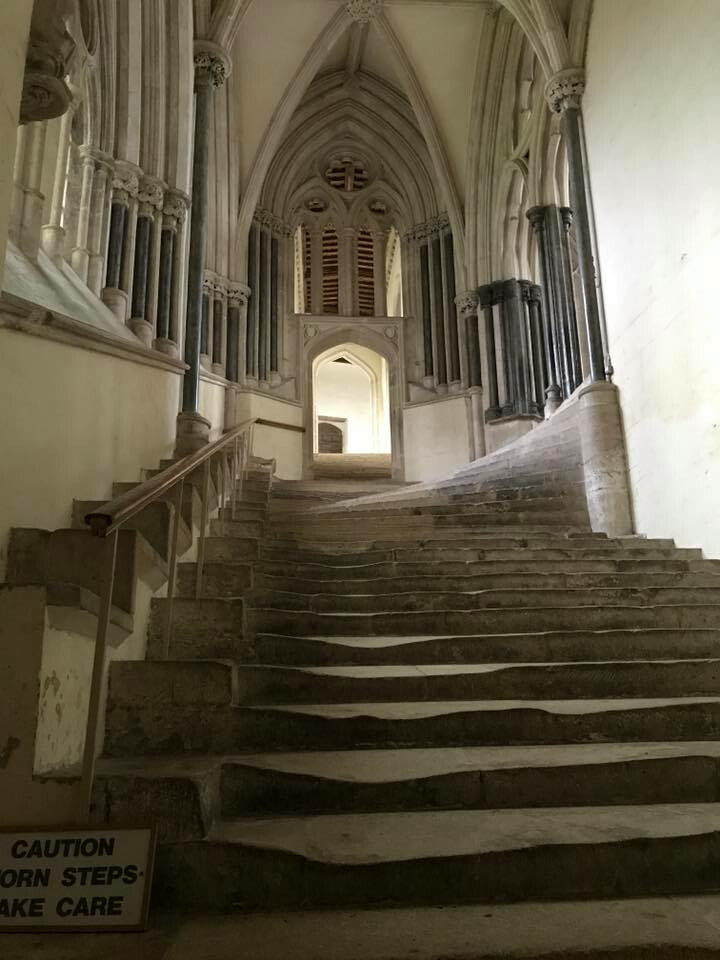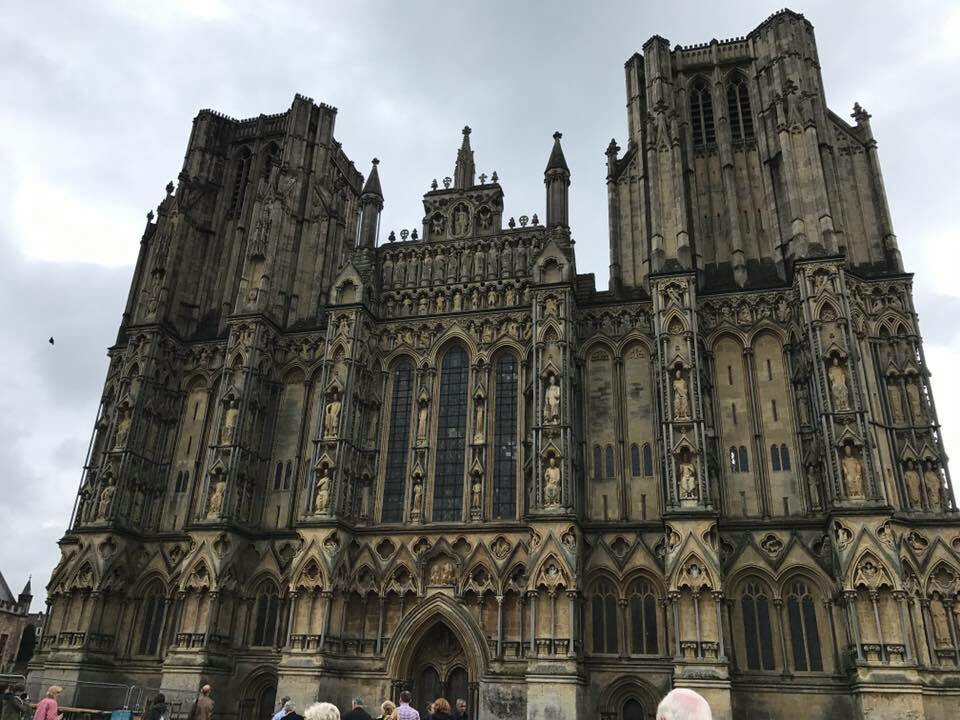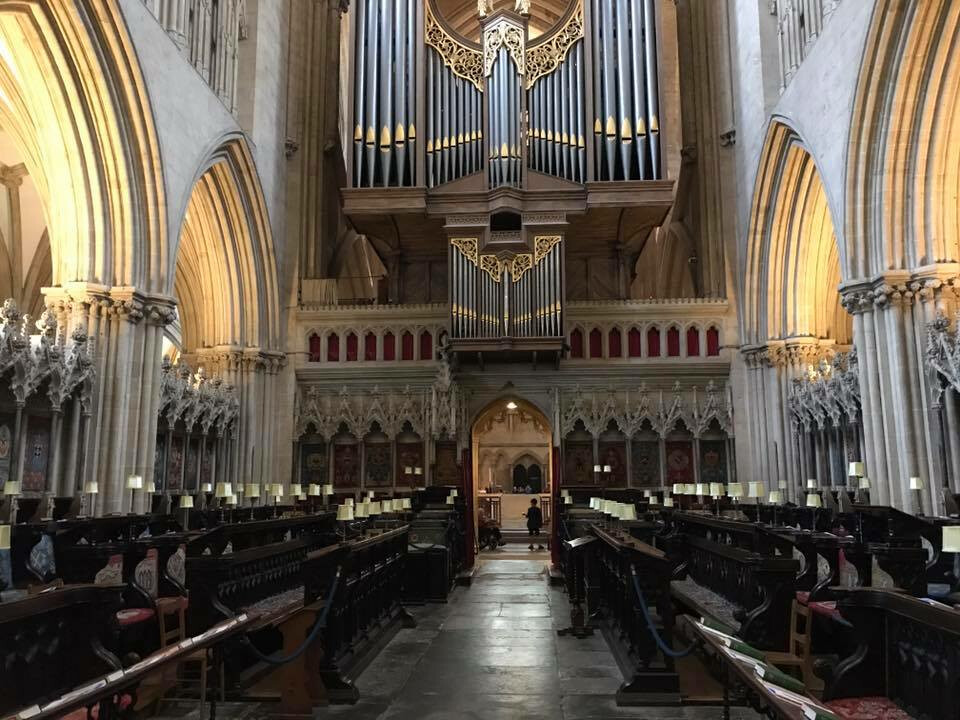 Sunday, May 28
O For A Thousand Tongues to Sing
After morning worship in Lincoln, we depart for Bristol, the city where George Whitefield, a member of the Holy Club Wesley had mentored at Oxford, preached outdoors and invited John Wesley to do the same after him. Bristol was a major shipping port city, surrounded by coal mining, and filled with the working poor. These folks were not invited to established churches, so Whitefield and later Wesley preached where the people were, gathering out of doors wherever they could.
Charles Wesley also came to Bristol, and established his home in the city. Charles was four years younger than John and often followed in his brother's footsteps. Where Charles stood apart from his brother and made a unique contribution was in recognizing the power of music for the Spirit's work in revival. Estimates vary, but it is generally accepted that Charles wrote between 4,400 and 6,000 hymns and poems. These were moving expressions of praise and thanksgiving to God.
It is still true for those who seek their own spiritual revival that singing "psalms and hymns and spiritual songs" (Ephesians 5:19) opens our hearts to the Spirit and leads us to experience a closeness to God and a spiritual passion.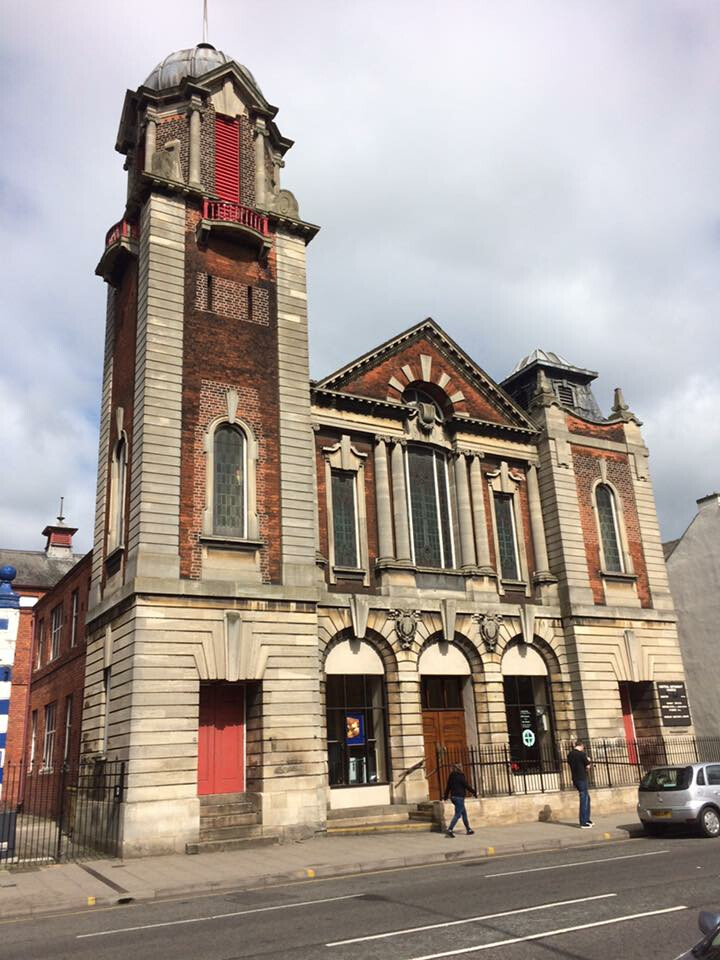 Saturday, May 27
The Itinerant
Today we visit Epworth, childhood home of John and Charles Wesley. Much has been written about the influence of the boy's parents, Samuel and Susannah Wesley. At home they received their instruction in faith and matters of devotion to God. It was here as a young boy that John survived a home fire as "a brand plucked from the burning," and set him on a course destined to lead him to ordination and a life of preaching the gospel.
The Epworth visit includes seeing the Old Rectory and a walking tour of the town. The Old Rectory, a Queen Anne style building, rebuilt after the fire of 1709, has been completely restored and is now the property of the World Methodist Council. It is maintained as a museum. It is also the site of supposed paranormal events that occurred there in 1716, while the Wesley family was living in the house. The Church of England parish church of Saint Andrew is on a hill overlooking the town. Its architecture suggeststhat its oldest part may have been built in the late 12th century with later additions in the 14th and 15th centuries. The Rev. Samuel Wesley, father of John and Charles Wesley, was Rector and is buried in the church yard.
Epworth is described as the 'Home of Methodism' and there is a Methodist church in the centre of the town. This was built in 1888 (opened for worship in 1889) and continues to be a busy hub in the centre of the community.
From these humble beginnings John and Charles went on to influence the world. At the heart of this movement was the notion that preachers should move about, to itinerate. The term itinerant conjures up the image of the lonely rider, the solitary horseman, a man against the elements spreading the gospel. But this is only a small part of what the itinerancy is all about.
In the best sense and practice, Itinerancy is communal, cooperative, evangelical, connectional, and covenantal. Methodist clergy from the earliest days worked together to spread the good news of Jesus Christ, to work with others in this task, to make a connection through a covenant with God and one another. Few other Christian groups have as its primary objective for all clergy to work toward a common goal, a common mission, and a common purpose. Wesley and those who came after him moved about in like fashion to the early apostles of Jesus.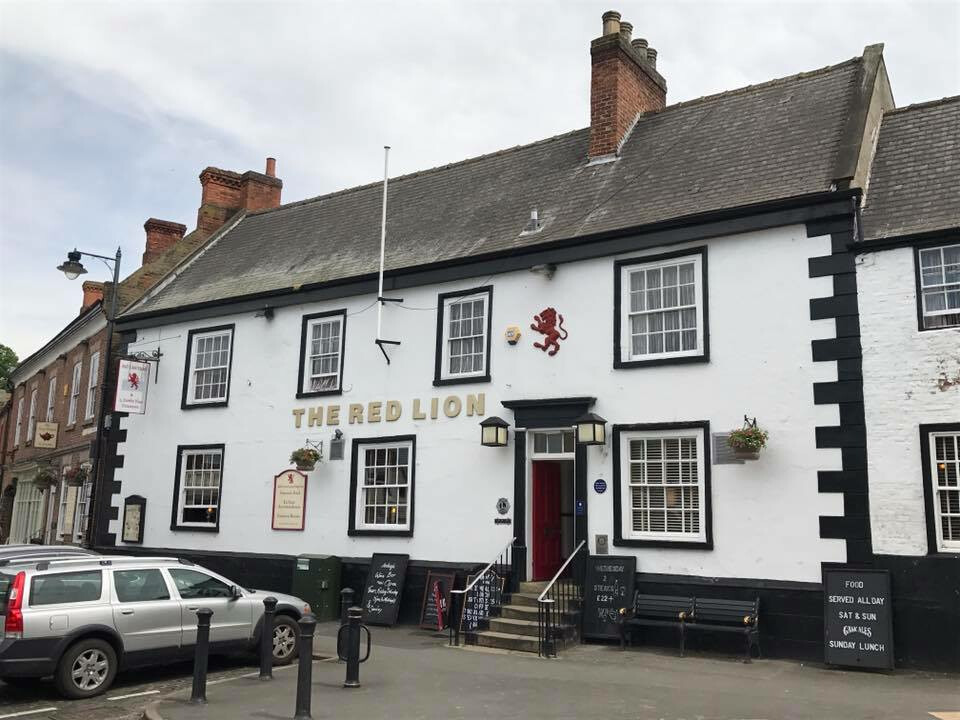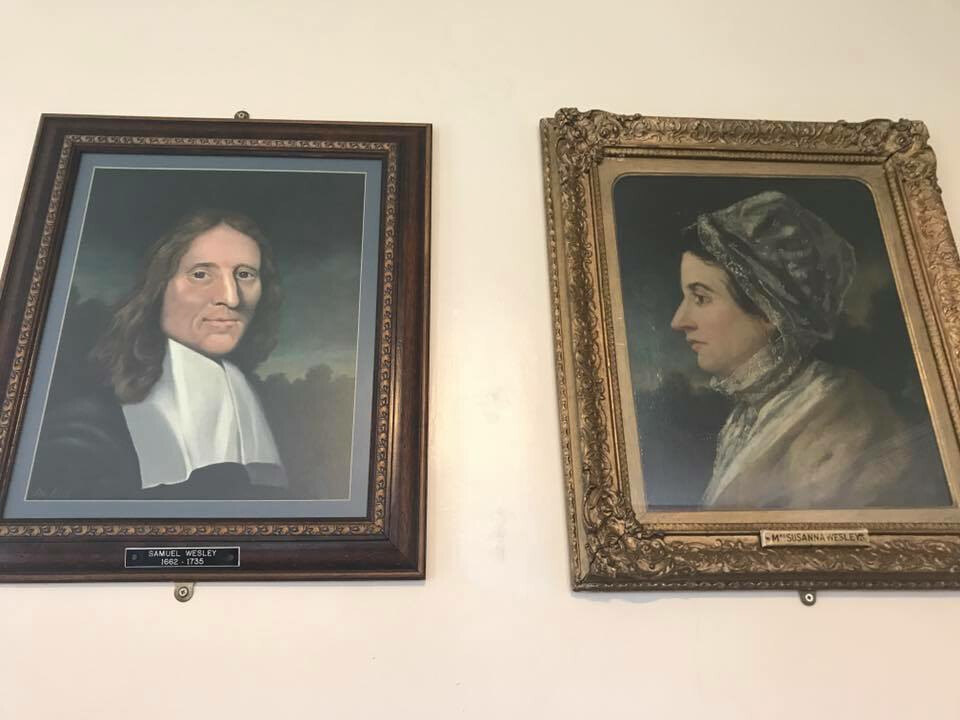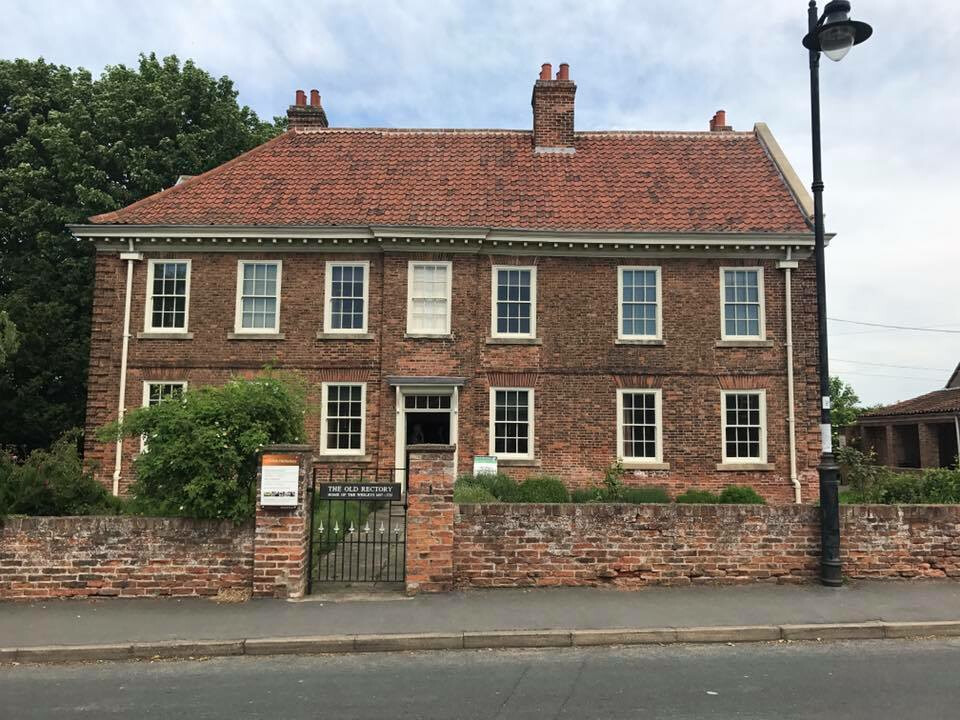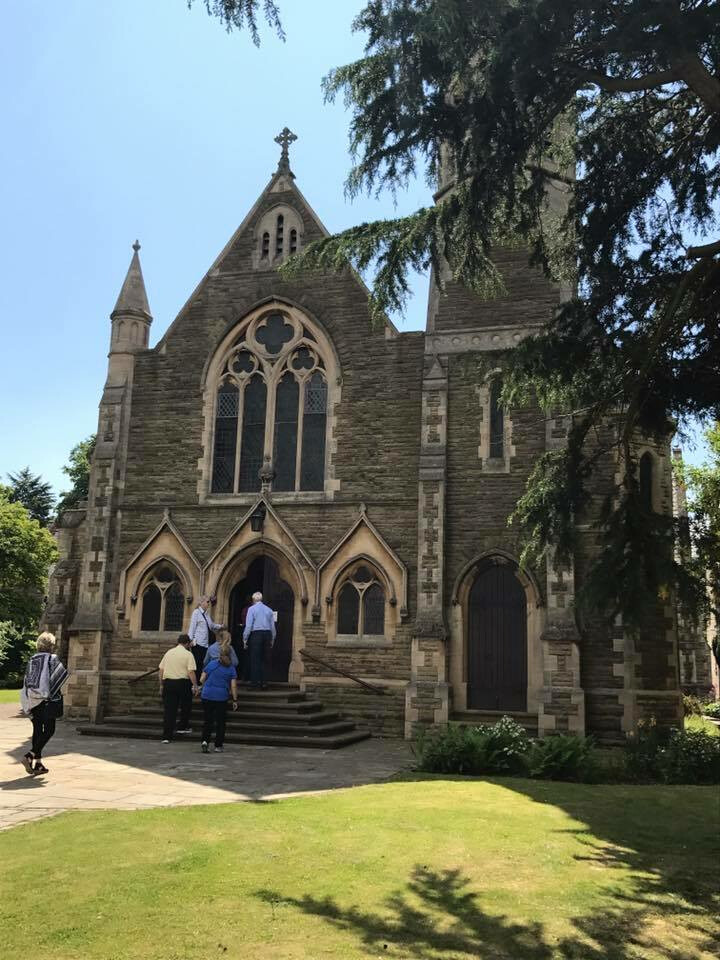 Friday, May 26
Perservance
Lincoln Castle is a major castle constructed in Lincoln, England, during the late 11th century by William the Conqueror on the site of a pre-existing Roman fortress. The castle is unusual in that it has two moats. Lincoln Castle remained in use as a prison and law court into modern times, and is one of the better preserved castles in England; the Crown Courts continue to this day. It is open to the public as a museum. Lincoln Castle remains one of the most impressive Norman castles in the United Kingdom. It is still possible to walk around the immense Norman walls, which provide a magnificent view of the castle complex, together with panoramic views of the cathedral, the city, and the surrounding countryside.
Lincoln Cathedral or the Cathedral Church of the Blessed Virgin Mary of Lincoln, and sometimes St. Mary's Cathedral in Lincoln, England is the seat of the Anglican bishop. Building commenced in 1088 and continued in several phases throughout the medieval period. It was the tallest building in the world for 238 years (1311–1549), and the first building to hold that title after the Great Pyramid of Giza. The central spire collapsed in 1549 and was not rebuilt. The cathedral is the third largest in Britain (in floor area) after St Paul's and York Minster, being 484 by 271 feet (148 by 83 m). It is highly regarded by architectural scholars; the eminent Victorian writer John Ruskin declared: "I have always held... that the cathedral of Lincoln is out and out the most precious piece of architecture in the British Isles and roughly speaking worth any two other cathedrals we have."
What are we to make of these 1000 year old structures? Perhaps they cause us to consider how things last through time, and the care of preservation and perseverance. John Wesley faced more persecution than any 10 clergy should ever encounter, but through it all maintained his enthusiasm for the spread of the gospel. For nineteen years this was Wesley's weekly experience: he was dragged before magistrates, beaten with fists, pummeled with rocks. Homes where he stayed were set afire. But he refused to give up, and his perseverance in the face of opposition made the difference.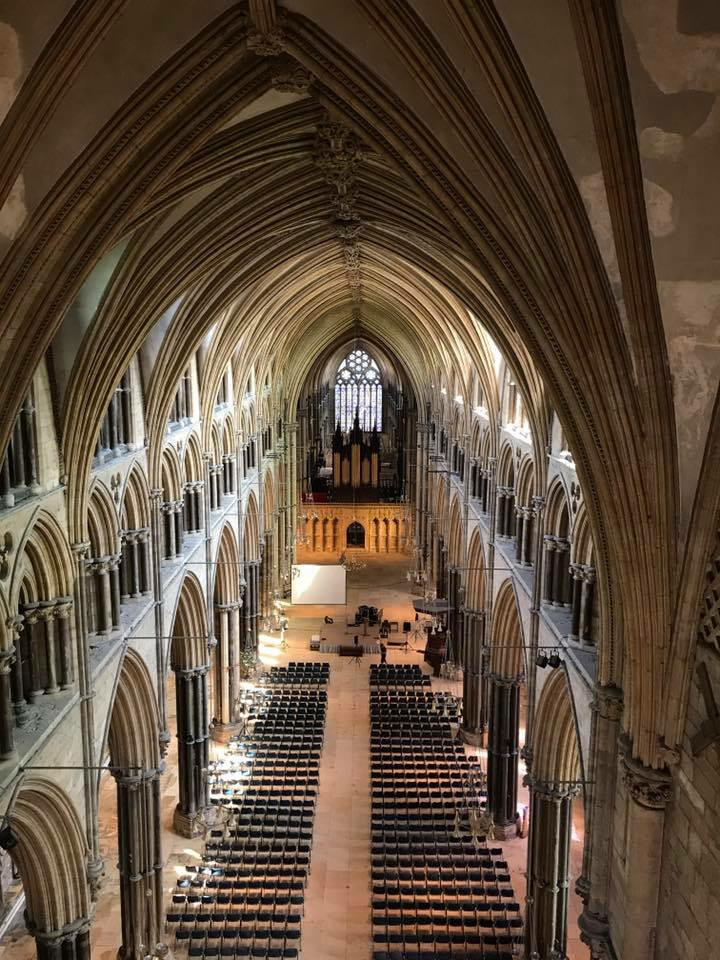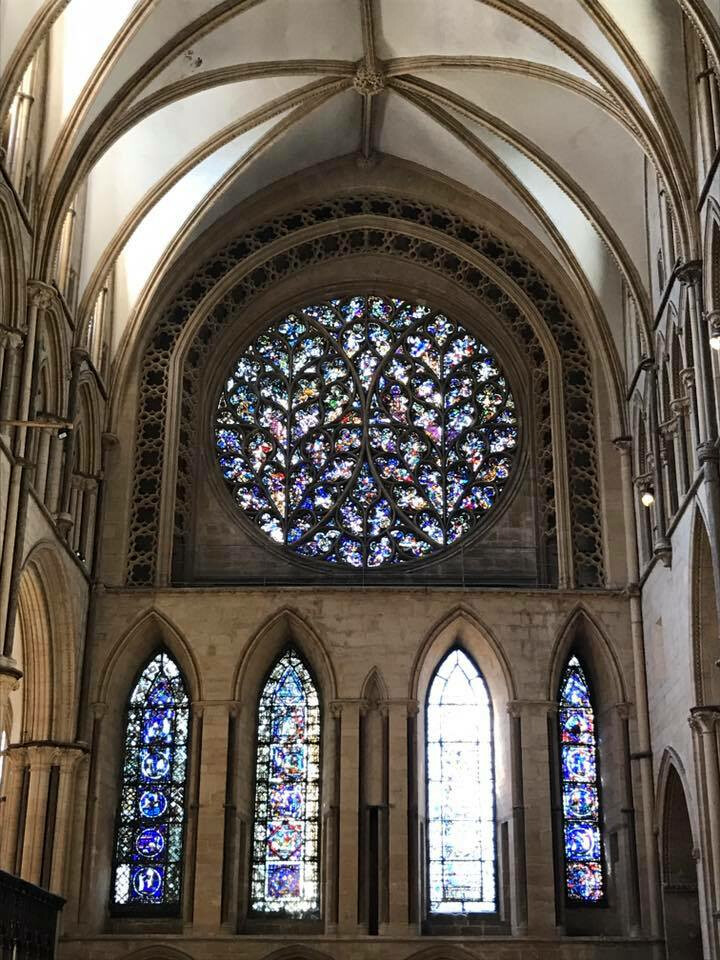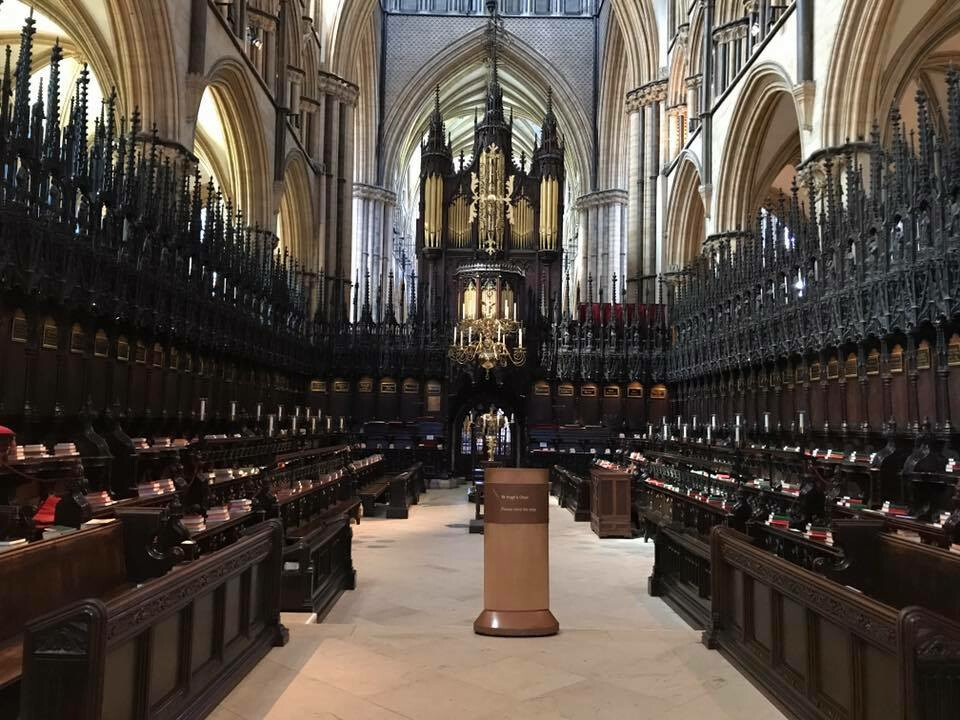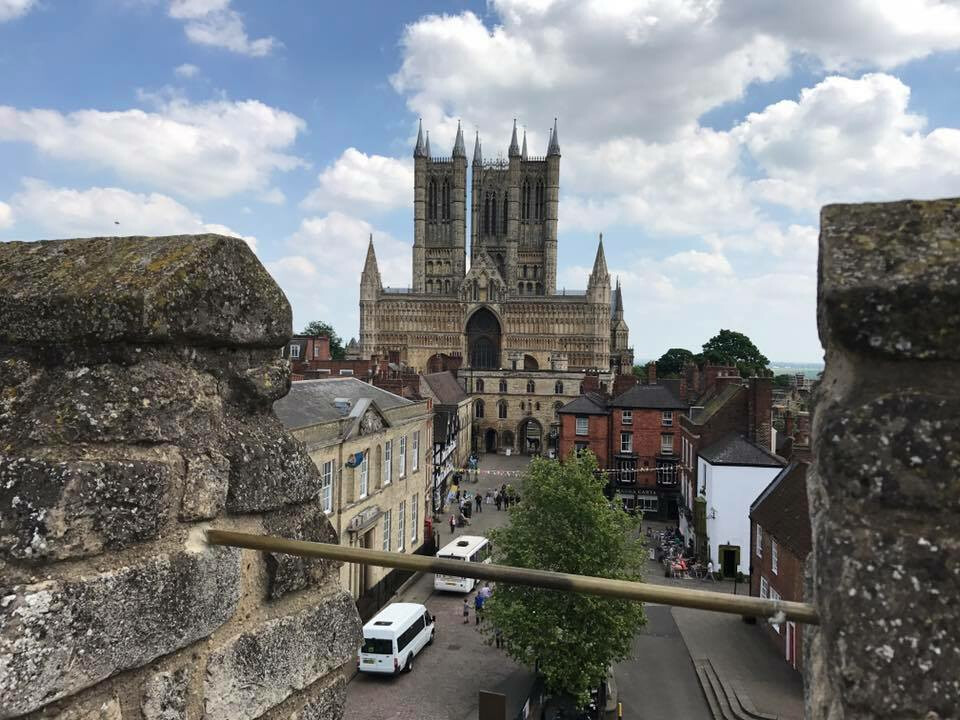 Thursday, May 25
The Necessity of Grace
Today we travel to Lincoln, where we will tour the Cathedral and the Castle on Friday, and on to Epworth on Saturday. As this is a travel day, let us consider Wesley's travels as he sought to spread the gospel throughout England and in the colony of Georgia as well.
Why would a popular Oxford don with academic tenure leave the spires of the university to serve as a missionary in the doubtful British colony of Georgia? Courted by the Society for the Propagation of the Gospel in Foreign Parts, Wesley went as a chaplain to the "worthy poor," those exiled to Georgia as an alternative to debtor's prison. In December 1735, John and Charles Wesley set sail on a 3-month voyage fraught with storms and danger. In short, John and Charles did not do well in Georgia, and Charles left frustrated in July 1736. Without accomplishment, Wesley left in December 1737. As he left Wesley wrote: "I came to America to convert the heathens, but oh, who will convert me…I left America, having preached not as I ought, but as I was able."
Back in England, eventually both John and Charles would adopt the attitude that "the world is my parish" and work the remainder of their lives in spreading the gospel in England. It is estimated that John traveled 250,000 miles across the country preaching mainly outdoors, but also establishing societies and class meetings.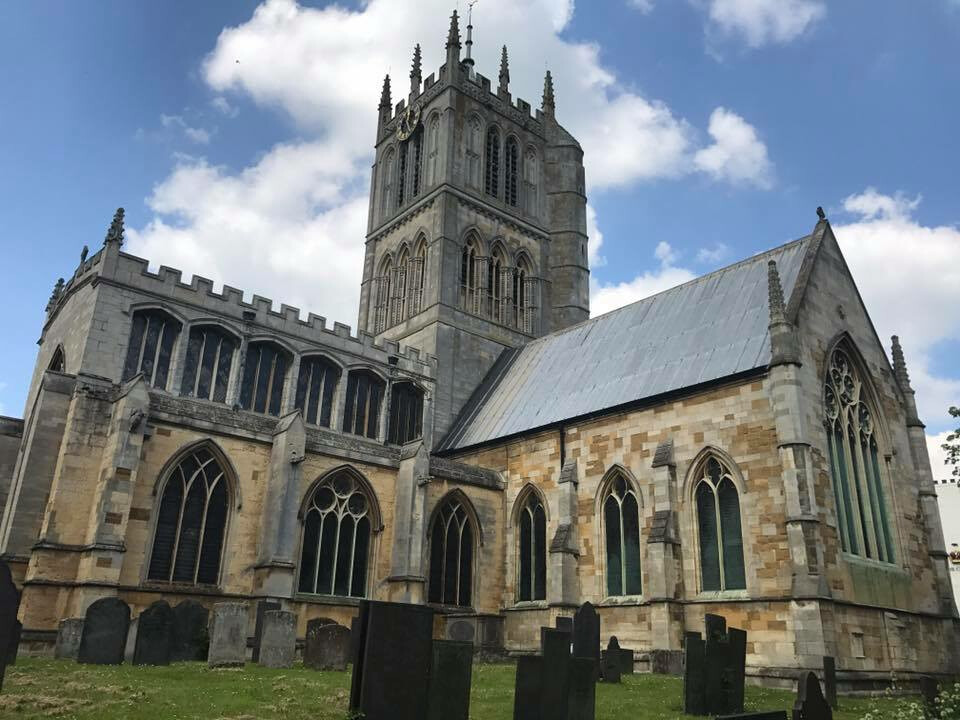 Wednesday, May 24
Sabbath
Our mid-week day is an excursion from Oxford to Blenheim Palace, a monumental country house situated in Woodstock, Oxfordshire, England. It is the principal residence of the Dukes of Marlborough, and the only non-royal non-episcopal country house in England to hold the title of palace. The palace, one of England's largest houses, was built between 1705 and circa 1722.
Designed in the rare, and short-lived, English Baroque style, architectural appreciation of the palace is as divided today as it was in the 1720s. It is unique in its combined use as a family home, mausoleum and national monument. The palace is also notable as the birthplace and ancestral home of Sir Winston Churchill.
Following the palace's completion, it became the home of the Churchill, later Spencer-Churchill, family for the next 300 years, and various members of the family have wrought changes to the interiors, park and gardens. At the end of the 19th century, the palace was saved from ruin by funds gained from the 9th Duke of Marlborough's marriage to American railroad heiress Consuelo Vanderbilt.
We take a day apart from visiting Methodism's historical sites, but we pause to consider Wesley's teaching on taking Sabbath time. Wesley wrote in his sermon on Sabbath:
God declared both on Mount Sinai and long after by his prophet Ezekiel: 'I gave them my sabbaths, . . . that they might know that I am the Lord which sanctifieth them.' That these sacred days, so often as they returned, might confirm them in that important knowledge, that God was the author of their virtue and happiness as well as of their being…
The chief ends to observing a day of Sabbath in the believer's life is threefold: 1) to imitate God who rested one day in seven; 2) to remember that God is the source of our virtue and happiness; and 3) to constantly strive to be holy as God is holy, set apart for more than a daily struggle to make a living, and giving reverent attention to our lives of faith.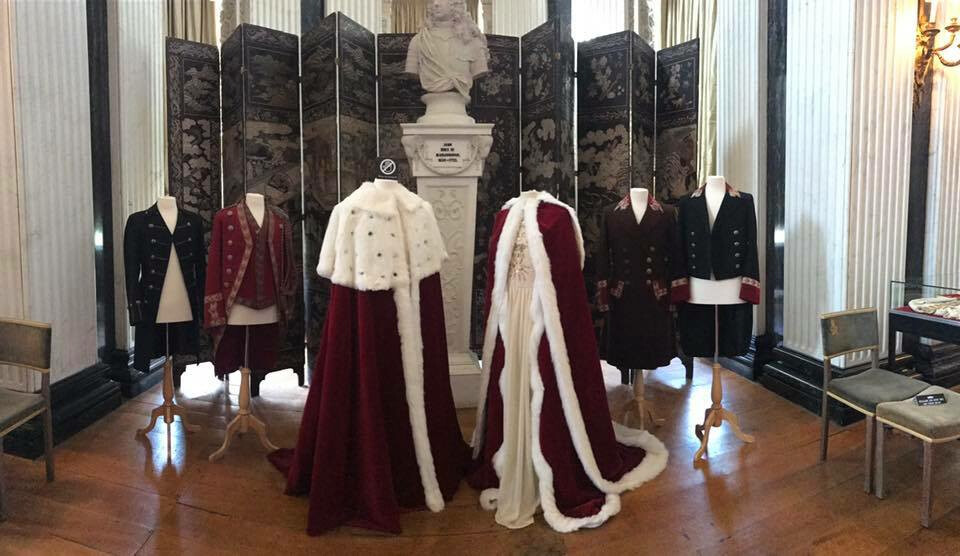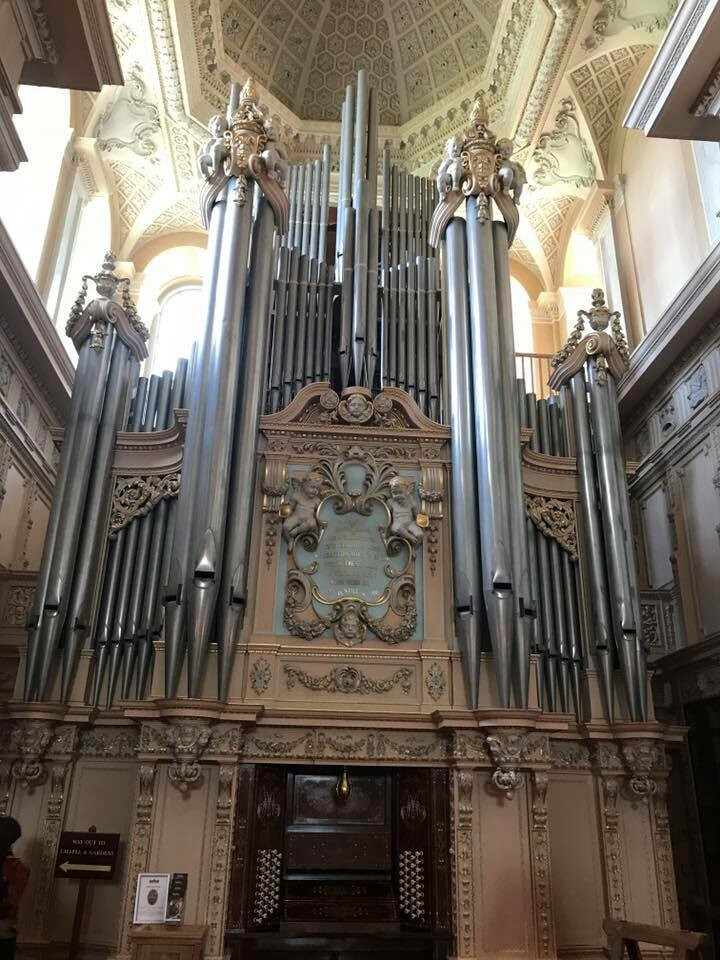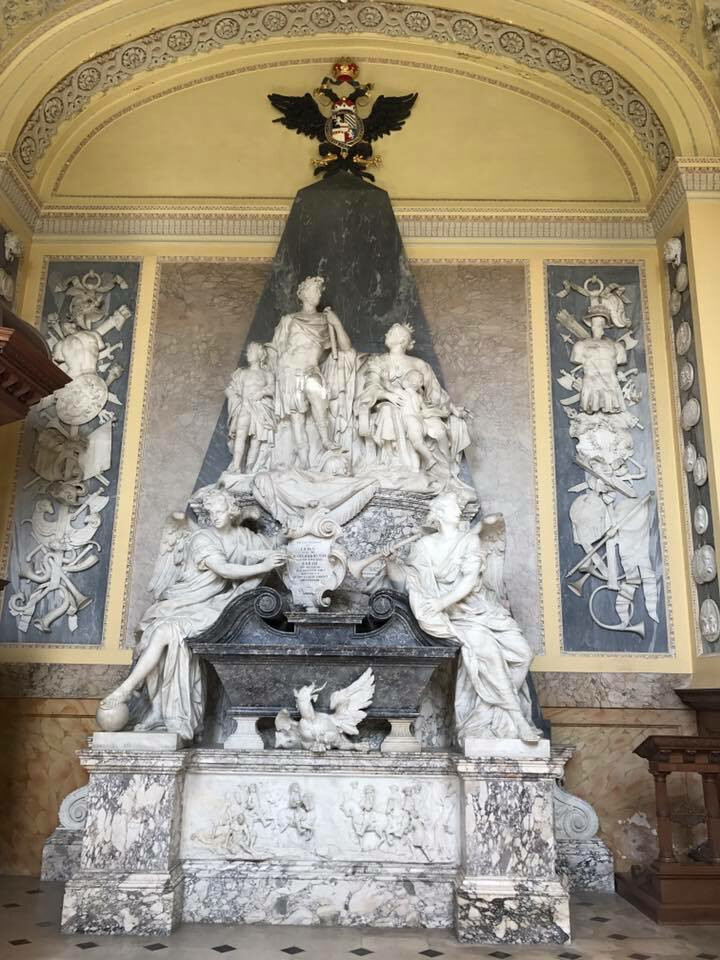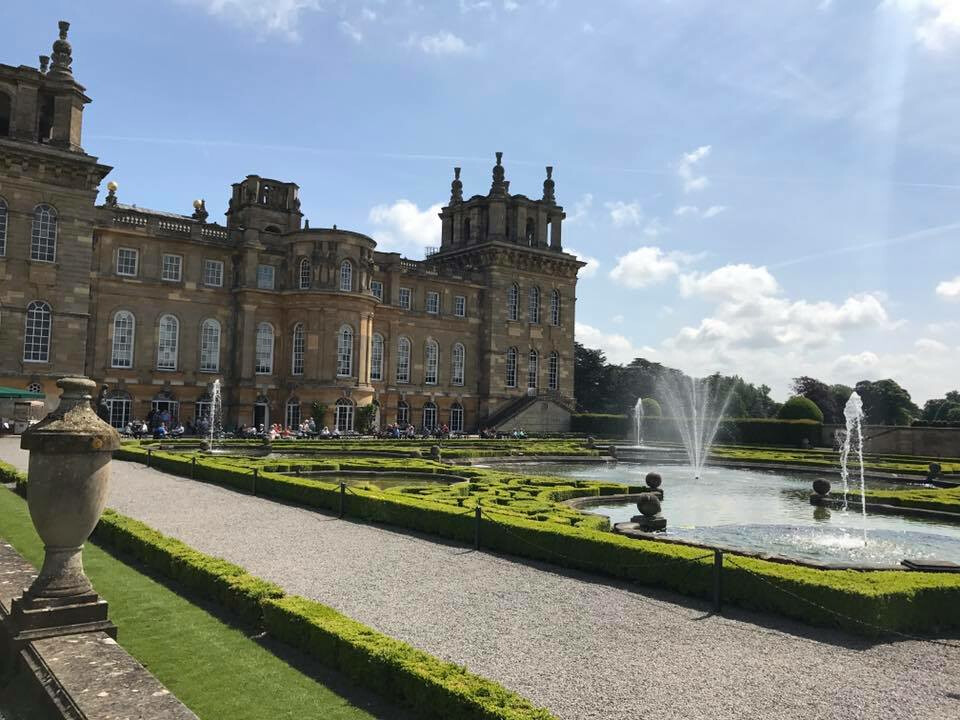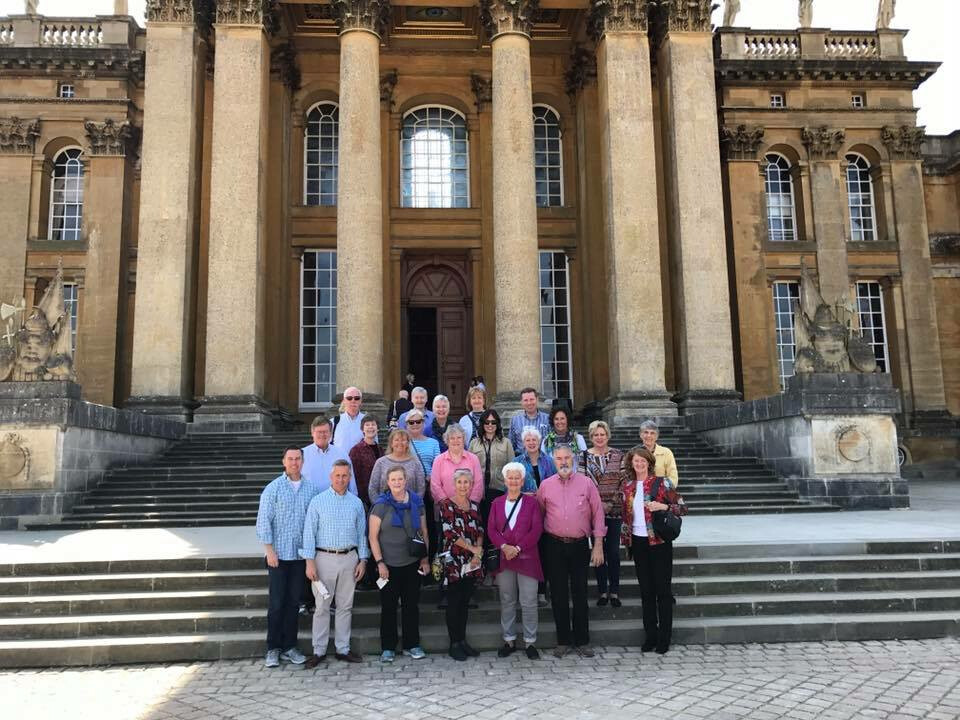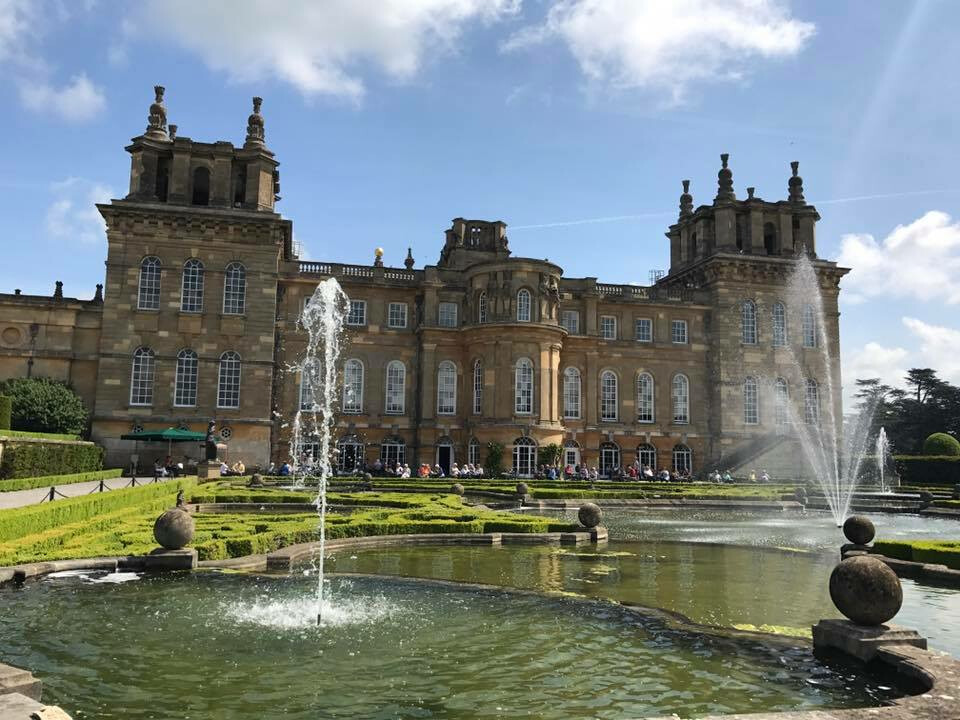 Tuesday, May 23
The Almost Christian
Today we travel to Oxford, the place where Wesley got his formal theological education. In 1720, Wesley began his studies at Christ Church, one of the largest and most prestigious colleges make up Oxford University. He finished his bachelor's degree then immediately began work on his master's degree and his ordination. The first rise of Methodism occurred from 1729 to 1735 while Wesley was a fellow at Lincoln College, Oxford. Here he combined exacting scholarly teaching with leading a group of undergraduates to read, learn, and to serve the poor. Known as the Holy Club, the group gained notoriety as rigorous ascetics, and the first pejorative use of the word Methodists.
In 1730 at age twenty-seven, Wesley read William Law's book, A Serious Call to a Devout and Holy Life. The book convinced Wesley of the impossibility of being half a Christian, and he was thus determined to be all-devoted to God, what he called an "altogether Christian."
In one of his most popular sermons, "The Almost Christian," Wesley wrote:
Brethren, great is "my boldness towards you in this behalf." And "forgive me this wrong," if I declare my own folly upon the house-top, for yours and the gospel's sake. --Suffer me, then, to speak freely of myself, even as of another man. I am content to be abased, so ye may be exalted, and to be yet more vile for the glory of my Lord.
I did go thus far for many years, as many of this place can testify; using diligence to eschew all evil, and to have a conscience void of offence; redeeming the time; buying up every opportunity of doing all good to all men; constantly and carefully using all the public and all the private means of grace; endeavouring after a steady seriousness of behaviour, at all times, and in all places; and, God is my record, before whom I stand, doing all this in sincerity; having a real design to serve God; a hearty desire to do his will in all things; to please him who had called me to "fight the good fight," and to "lay hold of eternal life." Yet my own conscience beareth me witness in the Holy Ghost, that all this time I was but almost a Christian.
So Wesley concludes that he was living less that fully Christian, which is a puzzlement to us who look at his pious life. Yet he explains what he comes to understand as being "altogether Christian:"
But, supposing you had, do good designs and good desires make a Christian? By no means, unless they are brought to good effect. "Hell is paved," saith one, "with good intentions." The great question of all, then, still remains. Is the love of God shed abroad in your heart? Can you cry out, "My God, and my All"? Do you desire nothing but him? Are you happy in God? Is he your glory, your delight, your crown of rejoicing? And is this commandment written in your heart, "That he who loveth God love his brother also"? Do you then love your neighbour as yourself? Do you love every man, even your enemies, even the enemies of God, as your own soul?
May we all thus experience what it is to be, not almost only; but altogether Christians; being justified freely by his grace, through the redemption that is in Jesus; knowing we have peace with God through Jesus Christ; rejoicing in hope of the glory of God; and having the love of God shed abroad in our hearts, by the Holy Ghost given unto us!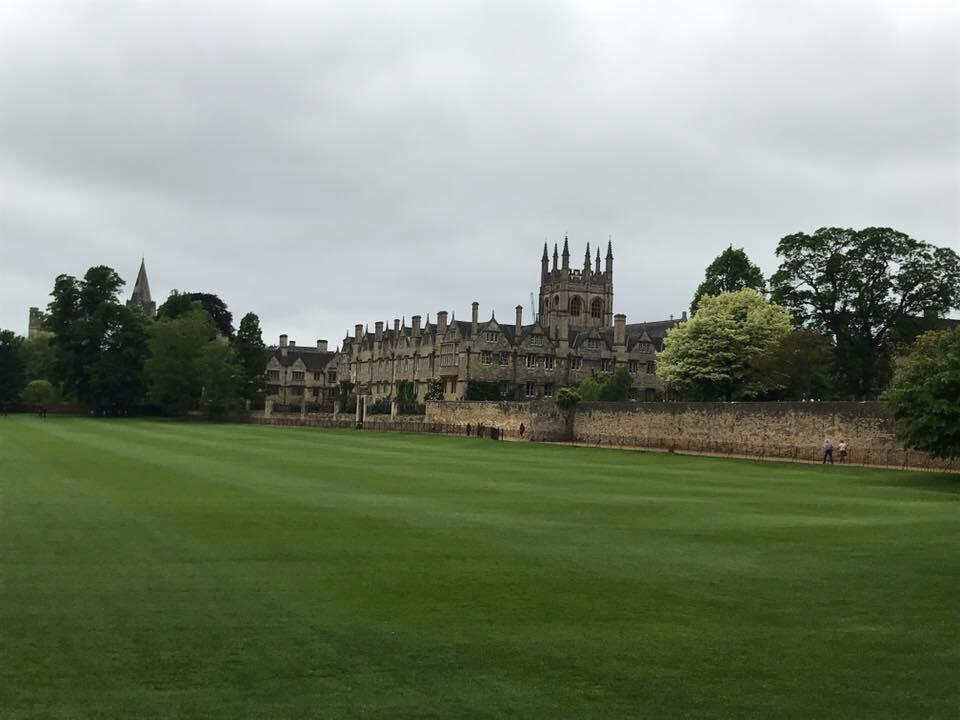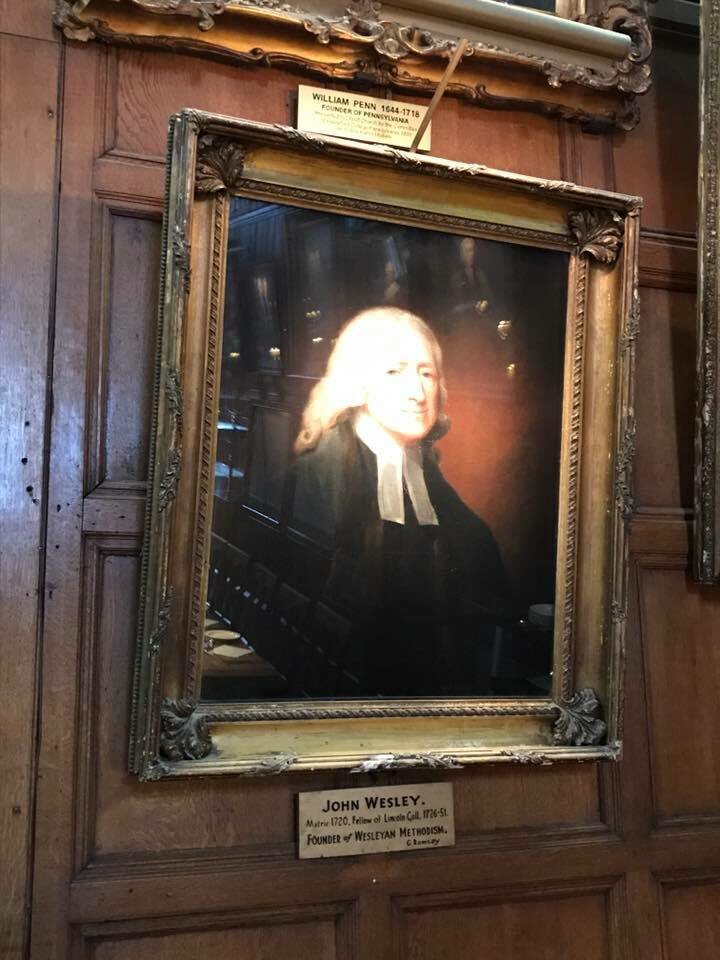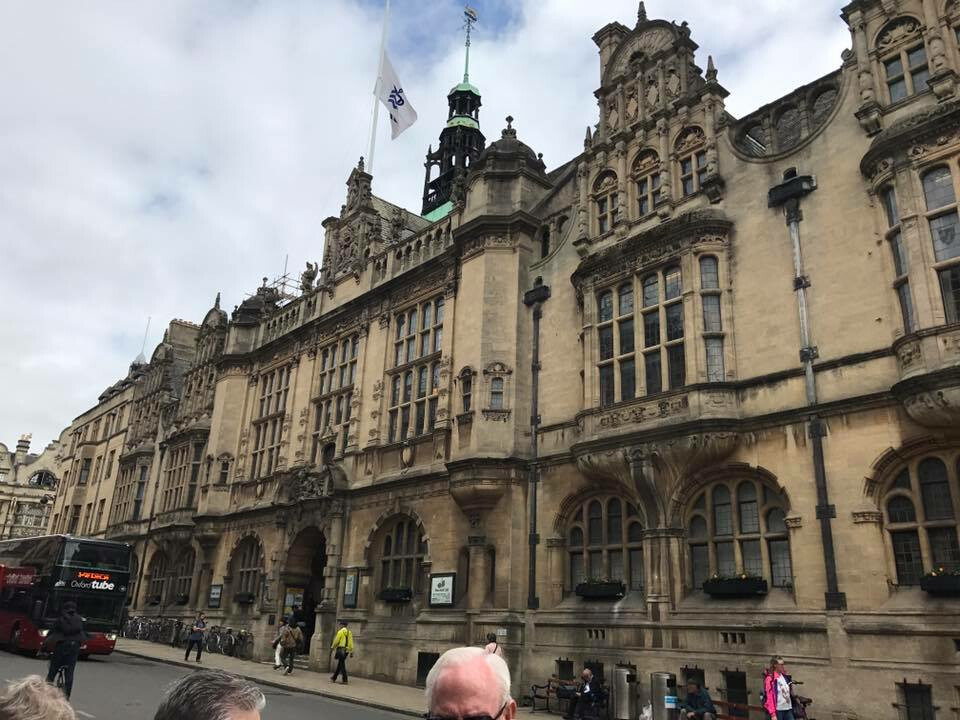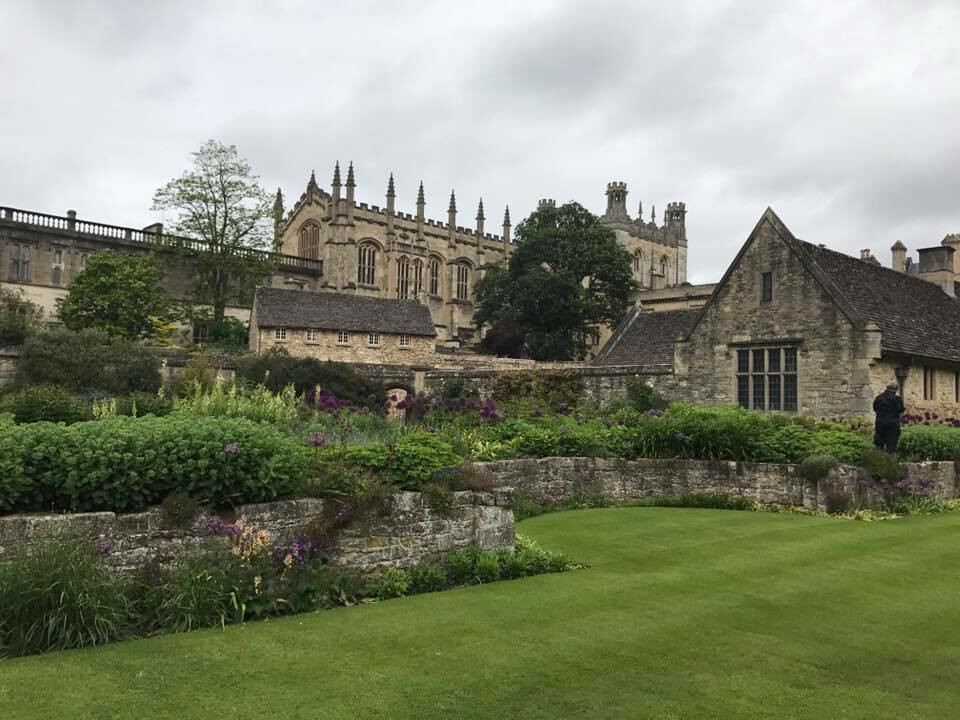 Monday, May 22
The Righteous of Faith
Today we tour London in the morning, then Wesley's Chapel (City Road Chapel), and John Wesley's House in the afternoon. We go back to get a closer look at the sanctuary we worshipped in on Sunday morning, to explore in more depth with careful attention to the significance of these places for the life of ministry that Wesley committed himself to live.
When considering the lifestyle that Wesley adhered to, most of us pale by comparison to the regimented and disciplined focus on living to love and serve God by loving and serving the world around him. However, despite his ardent passion for pursuing piety and engaging in works of piety, Wesley was firm in his conviction that our righteousness was by faith, not by our works.
Whosoever therefore thou art, who desirest to be forgiven and reconciled to the favour of God, do not say in thy heart, "I must first do this; I must first conquer every sin; break off every evil word and work, and do all good to all men; or, I must first go to church, receive the Lord's Supper, hear more sermons, and say more prayers." Alas, my brother! Thou art clean gone out of the way. Thou art still "ignorant of the righteousness of God," and art "seeking to establish thy own righteousness," as the ground of thy reconciliation. Knowest thou not, that thou canst do nothing but sin, till thou art reconciled to God? Wherefore, then, dost thou say," I must do this and this first, and then I shall believe?" Nay, but first believe! Believe in the Lord Jesus Christ, the Propitiation for thy sins. Let this good foundation first be laid, and then thou shalt do all things well.
Neither say in thy heart, "I cannot be accepted yet, because I am not good enough." Who is good enough -- who ever was -- to merit acceptance at God's hands? Was ever any child of Adam good enough for this? Or will any till the consummation of all things? And as for thee, thou art not good at all: There dwelleth in thee no good thing. And thou never wilt be, till thou believe in Jesus. Rather, thou wilt find thyself worse and worse. But is there any need of being worse, in order to be accepted? Art thou not bad enough already? Indeed thou art, and that God knoweth. And thou thyself canst not deny it. Then delay not. All things are now ready. "Arise, and wash away thy sins." The fountain is open. Now is the time to wash thee white in the blood of the Lamb. Now he shall "purge" thee as "with hyssop," and thou shalt "be clean:" He shall "wash" thee, and thou shalt "be whiter than snow."
Wesley's theology of grace, how we are justified and made righteous by faith, can be understood as two-fold: 1) Grace is a quality of God's character whereby God loves, blesses, and forgives humanity despite our sin; and 2) Grace is God's active work by the Spirit to draw us to God to restore us to what God created us to be. The dominant message of the Gospel is not that we sin, but Jesus saves. Our existence is an act of God's generosity and love. Add to that, God is active in us, influencing us by the Holy Spirit to lead lives of faith in response to God's love.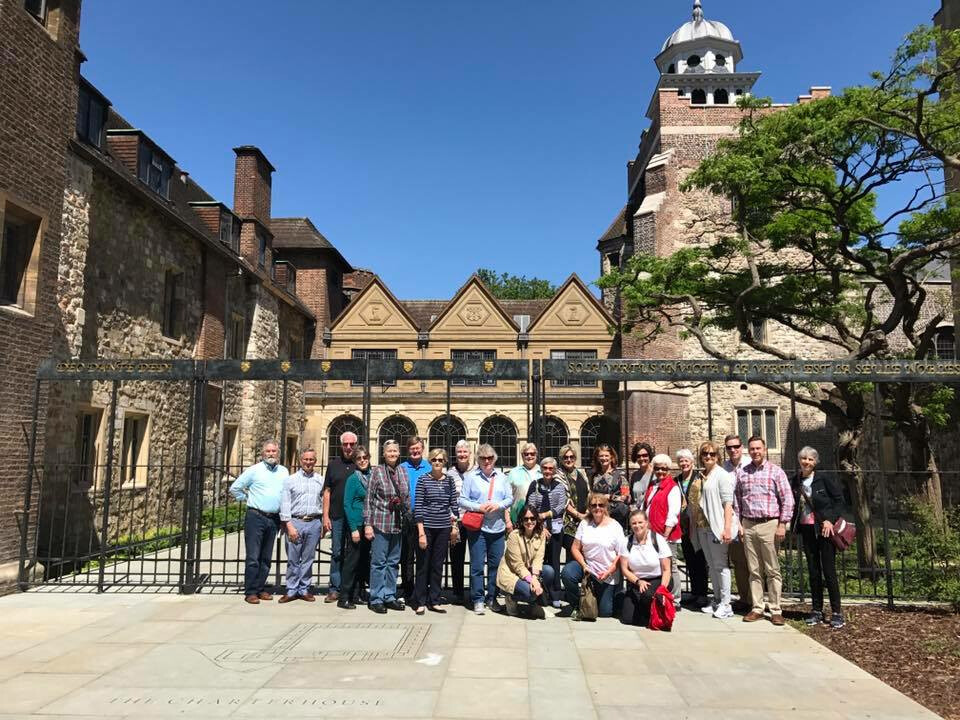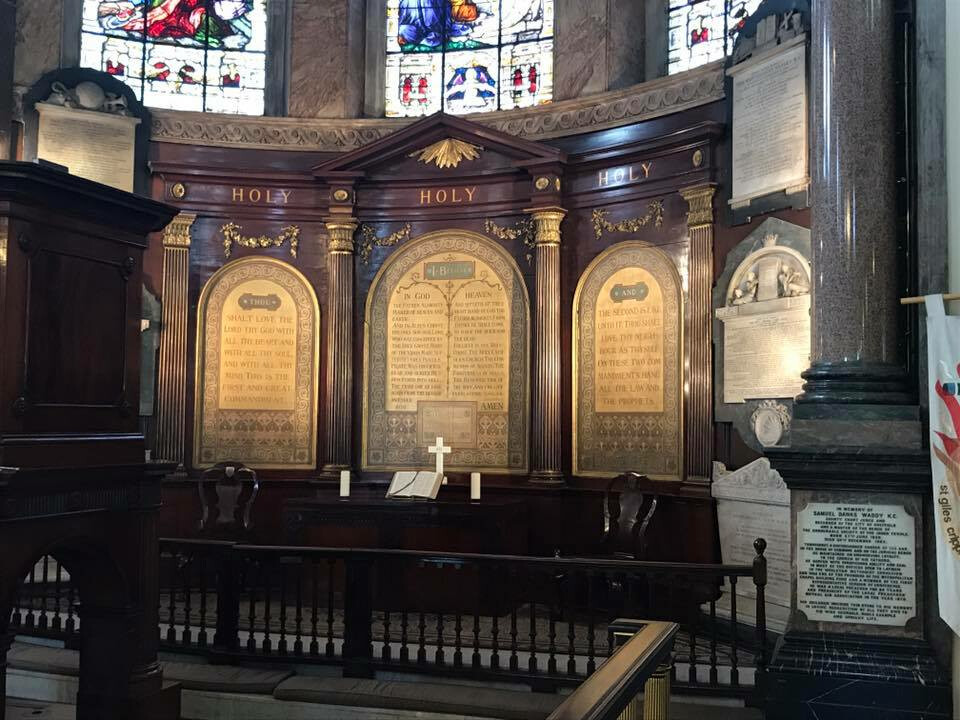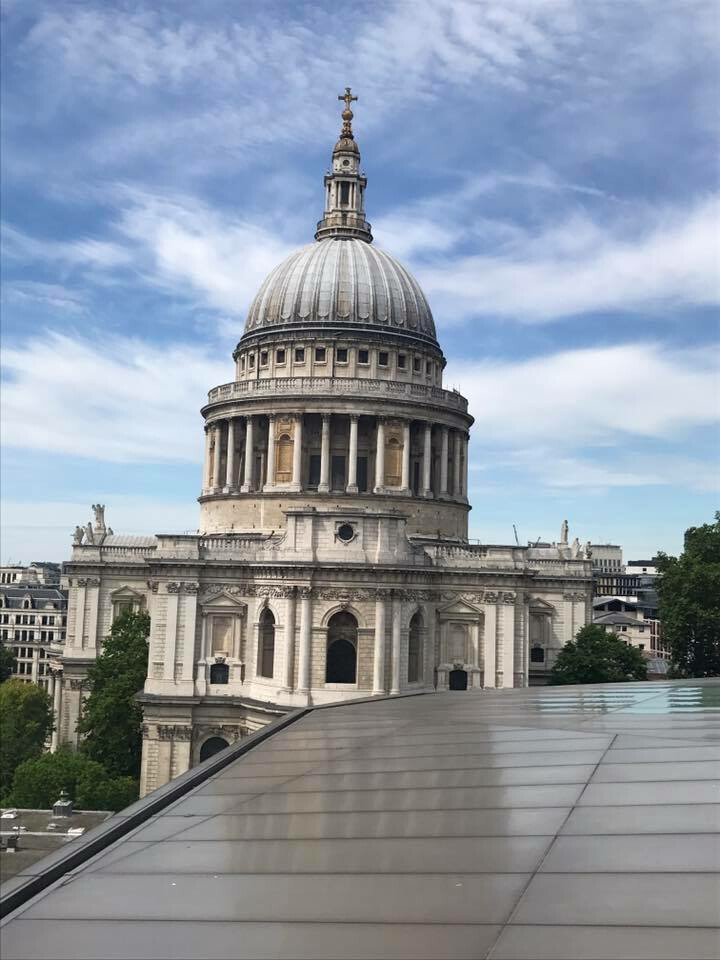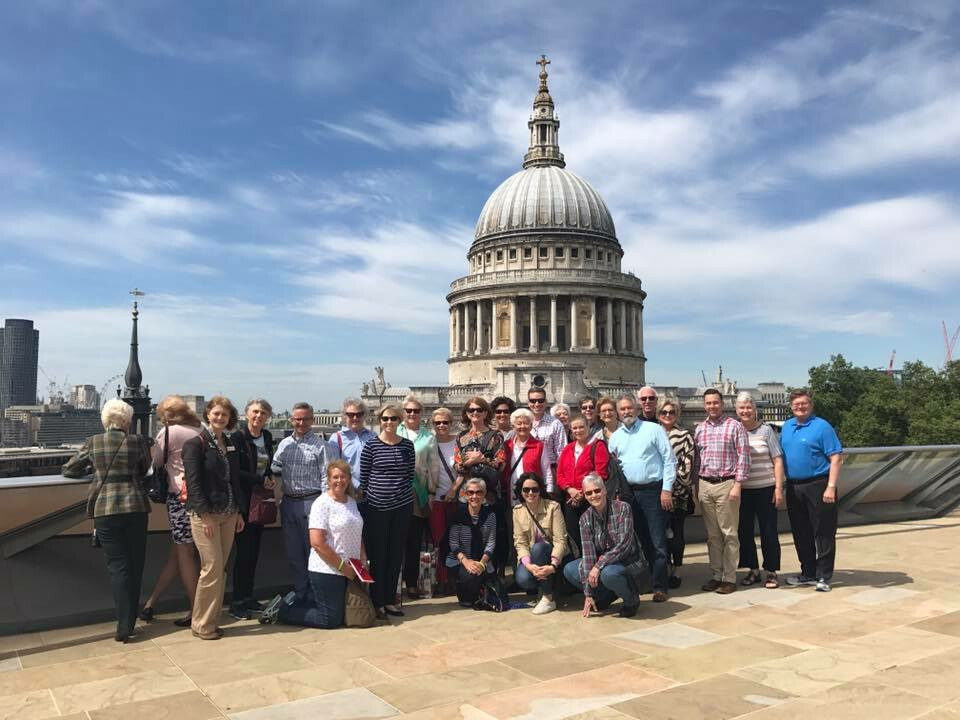 Sunday, May 21
Strangely Warmed
Today is Aldersgate Day in the Methodist Church, a celebration of John Wesley's "heart warming" in the meeting house on Aldersgate Street, on May 24, 1738. Wesley experienced God's grace in a way he had never done before, and described the experience in his journal:
"In the evening I went very unwillingly to a society in Aldersgate Street, where one was reading Luther's Preface to the Epistle to the Romans. About a quarter before nine, while he was describing the change which God works in the heart through faith in Christ, I felt my heart strangely warmed. I felt I did trust in Christ, Christ alone for salvation; and an assurance was given me that he had taken away my sins, even mine, and saved me from the law of sin and death. I began to pray with all my might for those who had in a more especial manner despitefully used me and persecuted me. I then testified openly to all there what I now first felt in my heart."
After breakfast in the hotel, we go to Wesley's Chapel for Morning Worship. City Road Chapel, as it was originally called, was built 239 years ago, and still houses an active congregation. City Road Chapel has been a place where lives are changed, disciples are formed, and people are equipped to go into the world and live their faith. The church is not a building, and buildings can never be the purpose of our ministry. But buildings are important tools and, well built, can serve the church for generations to come. We gather for worship to celebrate our heritage and to commit ourselves to faithful living.
Next door is John Wesley's house, and John Wesley's grave is behind the church. Wesley lived his final years in the house, and it was there he died in 1791.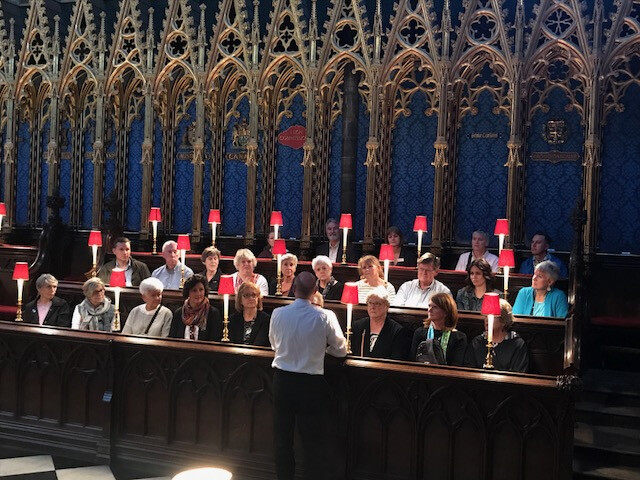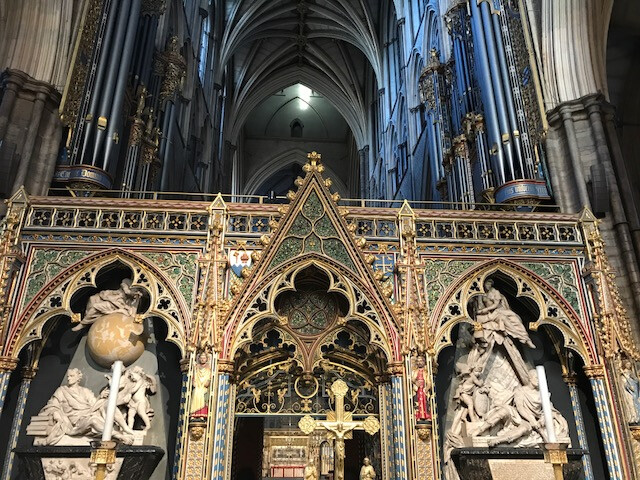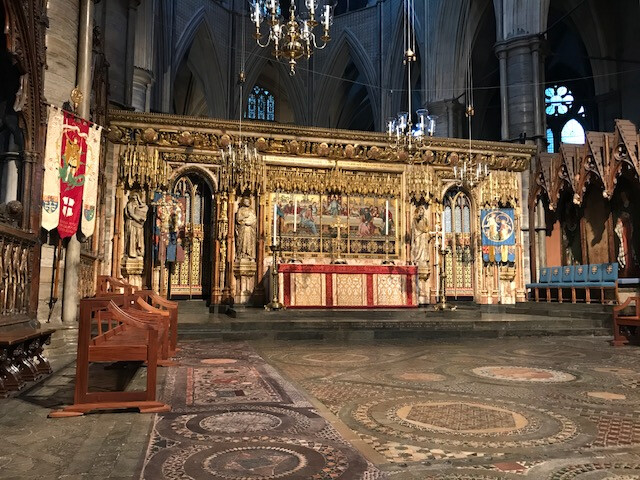 Saturday, May 20
Taking Care
Our first day in England: we have come from a long flight over the Atlantic, cleared Customs and Immigration, found our courier and bus driver, and checked into our hotel. Okay, its 5 hours ahead of home – reset watches and phones – so that we can begin to acclimate to the time difference.
England is the predominant constituent of the United Kingdom, occupying more than half of the Island of Great Britain. England is often erroneously considered synonymous with the island of Great Britain, and even with the entire United Kingdom. The Irish, Scots, and Welsh heartily disagree, of course. The Church of England has separate branches of the Anglican Communion in England, Wales, Scotland, and Northern Ireland.
Laced by great rivers and small streams, England is a fertile land, and the generosity of its soil has supported and continues to support a thriving agricultural economy. Historically, Great Britain has been a world power, and during the 19th century was the epicenter of the Industrial Revolution. London, the capital of England, has been of the world's preeminent cities and a hub of political, economic, and cultural influence.
Our day today is all about acclimation – taking care of our "selves" in preparation of the whirlwind of activity in the days to come. My admonition to our group of pilgrims is to "care for one another" as we seek to care for ourselves. Be attentive to the needs of others. As John Wesley wrote,
"One of the principal rules of religion is, to lose no occasion of serving God. And, since he is invisible to our eyes, we are to serve him in our neighbor; which he receives as if done to himself in person, standing visibly before us."
What more important task do we have than to serve one another in this life? Our first lesson on the journey is to think of others before ourselves, give others the benefit of the doubt, and live each day unselfishly deferring to others. May God help us live that way, abroad and at home.
Friday, May 19
Leaving Home
Journeys always begin with the first step. Ours, as expected, is to gather at the Atlanta airport for our initial flight to England. Expectations are high; anticipation is palpable as we await our pilgrimage to the beginnings of Methodism. There is, of course, some travel anxiety as well, as all journeys of discovery include breaking from the routine and facing the unknown and unfamiliar.
Which is the point of pilgrimage – to engage in seeing new landscapes in hopes of finding new vistas of faith and new encounters of God. One does not have to leave home to see with new eyes, but sometimes it helps. My prayer for us all is that we look for the grace in every day, God's love and mercy in each person we meet. Let those who have eyes to see, see what the Spirit reveals to us.