Maker Fun Factory
At Maker Fun Factory VBS, kids discover not only that God made them the way they are, but for a purpose, too! Maker Fun Factory is filled with incredible Bible-learning experiences kids see, hear, touch, and even taste! Team-building games, fun science experiments, cool Bible songs, and tasty treats are just a few of the activities that will help faith flow into real life. We will also help kids discover how to see evidence of God in everyday life- God Sightings! We hope that your whole family will join us for a week of exploring our Maker- God!
VBS takes place June 5-8. from 9:00 a.m.-12:00 p.m. each day. We will also have a family dinner and celebration on Thursday evening beginning at 5:00 p.m.!
Vacation Bible School Registration
Participants | Children
VBS is open to children who turned 3 by September 1, 2016, through those who complete grade 4 in May 2017.

Participants | Grade 5: ZOOM!
ZOOM! is our VBS experience for children who complete grade 5 in May 2017. There is a 25-participant maximum for ZOOM! After all the spots are filled, you will still be able to register online for the waiting list. Please contact Robin for information about your position on the waiting list.

Volunteers | Youth
Youth volunteers are those who have completed grades 6-12 in May 2017.

Volunteers | Adults
Adult volunteers are essential to making our week a success! Whether or not you have a child participating in VBS, we hope you will join us for a week of learning and fun as we show kids that God has a purpose for their lives! Childcare for children too young to participate in VBS is available for adult volunteers; please indicate your need on your registration form.
T-shirts:
T-shirts are available to order on the child participant registration. T-shirts must be prepaid for at the time of registration. T-shirt registration will close on or around May 1, as we must place the order for the shirts to receive them in time! Extra shirts may be available the week of VBS, but cannot be guaranteed.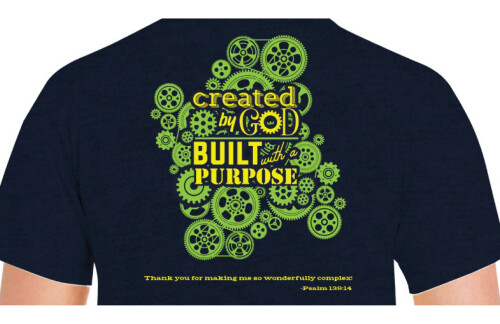 Contact:
For general questions about VBS and volunteering, please contact:
Tina Lord, Director of Vacation Bible School |
Robin Stewart, Director of Children's Ministry |

For questions about registration, please contact:
Erika Bates |