Rolling River Rampage
At Rolling River Rampage VBS, children will enjoy an interactive, energizing, Bible-based program that gives them an opportunity to experience the ride of a lifetime with God. As we become rafters together, we will explore how to serve God and find God's mission for our lives.
VBS takes place June 4-7. from 9:00 a.m.-12:00 p.m. each day. We will also have a family dinner and celebration on Thursday evening beginning at 5:00 p.m.!
Online registration for participants will close at 8:00 a.m. on Friday, June 1. Those who have not registered by then who still wish to attend may register as a walk-in on Monday morning, June 4, beginning at 8:00 a.m.
Vacation Bible School Registration
Participants | Children
VBS is open to children who turned 3 by September 1, 2017, through those who complete grade 4 in May 2018.

Participants | Grade 5: ZOOM!
ZOOM! is our VBS experience for children who complete grade 5 in May 2018.

Volunteers | Youth
Youth volunteers are those who have completed grades 6-12 in May 2018. There will be a required training for all youth volunteers on Sunday, June 3, from 6:00-7:00 p.m.

Volunteers | Adults
Adult volunteers are essential to making our week a success! Whether or not you have a child participating in VBS, we hope you will join us for a week of learning and fun as we show kids that God has a purpose for their lives! Childcare for children too young to participate in VBS is available for adult volunteers; please indicate your need on your registration form. There will be a required training for all adult volunteers on Sunday, May 20, at 12:00 p.m.
T-shirts:
T-shirt registration closed on May 6, as we must place the order for the shirts to receive them in time! Extra shirts may be available the week of VBS, but cannot be guaranteed.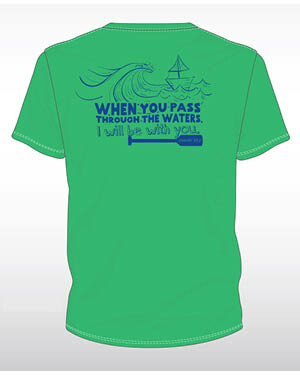 Contact:
For general questions about VBS and volunteering, please contact:
Shannon Dupree, Director of Vacation Bible School |
Robin Stewart, Director of Children's Ministry |

For questions about registration, please contact:
Erika Bates |