Shipwrecked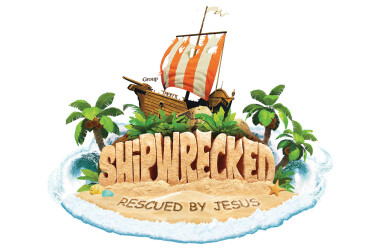 Venture with us onto an uncharted island where Jesus rescues us! Kids will learn to hold onto God's promises when they are lonely, worried, struggling, and feeling powerless. Together we will learn that Jesus carries us through every storm in life!
VBS takes place June 10-13 from 9:00 a.m.-12:00 p.m. each day. We will also start our week together with a Family Kick-Off on Sunday evening, June 9, from 4:30-6:30 p.m.!
Vacation Bible School Registration
Online registration is available January 30-June 5, 2019. If you are unable to register during that time, walk-in registration will be available beginning at 8:15 a.m. on Monday, June 10.
Contact:
For general questions about VBS and volunteering, please contact:
April Allen, Director of Vacation Bible School |
Robin Stewart, Director of Children's Ministry |

For questions about registration, please contact:
Erika Bates |