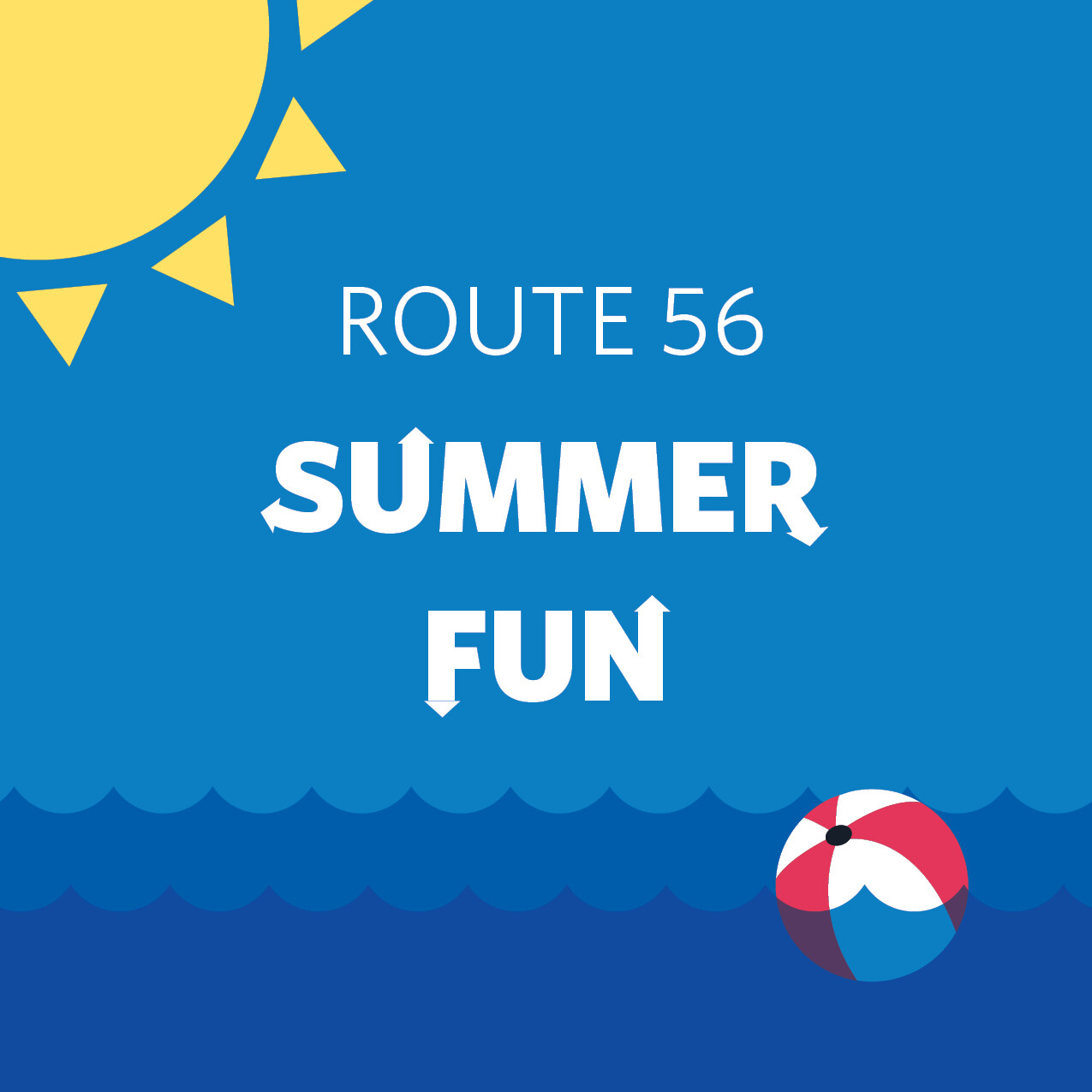 Route 56 Summer Fun!
Summer 2022 is going to be a blast! We are excited to offer a variety of activities, from service opportunities to pop-up gatherings for fellowship and fun. Check back to see what pop-up opportunities are added, and follow us on Instagram for the latest updates!
Summer FUNday School | June & July
Children, Route 56, and Youth will gather each Sunday morning at 9:30 a.m. in the youth area and gym for Sunday School. Route 56 students can help shepherd the younger children as they rotate through fun activities!
Dairy Queen | June 1
Come chill with us! Youth & Route 56 students are invited to come hang out at Dairy Queen in Watkinsville on June 1 at 7:00 p.m.
Vacation Bible School | June 12-16
Route 56 students are invited to serve at VBS, shepherding groups and helping with art, storytelling, recreation, missions, and more! We can't do VBS without our Student Volunteers! Please register by May 1.
Student Volunteer Registration
Pool Party | June 15
During the week of VBS, we will have a pool party from 5:00-7:00 p.m. just for students in Route 56 and Youth! You do not have to be part of the VBS Volunteer Team to attend. This party will include a pizza dinner and frozen treats. We will share more about the location and details in emails, texts, and social media. If any parents or church members would like to contribute to our meal, please contact one of the Student Ministries staff.
Student Summer Sundae Slip-n-Slide | July 31
We will celebrate the end of summer with a splash (and a sundae)! More info to come!