"I came that they may have LIFE, and have it abundantly." - John 10:10
The Abundant Life
Jesus said, "I have come that you might have life and have it abundantly." The abundant life is a promise from God. It is not easily defined, but it is easily recognized. We know it when we see it.
There is a story about a man who was converted at a homeless shelter. Prior to his conversion, he was seen as a hopeless alcoholic whose life would fade away one night in a drunken stupor. But one evening in a worship service at the mission, he made a life-changing commitment to Christ and his life was transformed. He became a compassionate and caring person who served and gave of himself.
Joe spent his days and nights helping in the mission. No task was too low and no challenge too great for him. He cleaned up vomit, scrubbed down restrooms, assisted men into bed when they were too intoxicated to find a bunk, and always maintained a good attitude that communicated his gratitude for being able to help.
One night when the mission director gave an invitation to life in Christ at the close of a worship service, a man came to the altar and began to pray. He prayed, "Oh God, make me like Joe. Please make me like Joe!" He kept shouting it over and over. Finally the director knelt beside the man and said, "I think it would be better if you prayed, "Make me like Jesus!" The repentant sinner looked up and asked, "Is he like Joe?"
If a person did not know the first thing about Jesus, would they want to be like you? If so, keep persevering. If not, keep striving. The abundant life is a life of faith, hope, and love, a life of humble service, a life of extravagant generosity, a life that reflects the life of Christ. May the promise of abundant life be fulfilled in each of us.
Sincerely,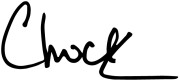 Why Pledge?
The pledge reflects a commitment to give during the 2016 year. Just like every family, our church family must estimate its annual income so that we can create a ministry budget. To have an accurate account, we invite everyone to complete a pledge card. If you need to adjust your giving during the year, we are happy to help you.
Fulfilling Your Pledge
There are three ways to give: in the offering plate on Sunday mornings, by mail, or online. Whether making a one-time offering or setting up a recurring schedule, our gifts are a humble expression of thanksgiving and a physical declaration of our faith as we learn to trust God in all things.