" 'Come, follow me,' Jesus said…At once they left their nets and followed him." - Matthew 4:19-20
Follow Me
The invitation is simple and straightforward: "Come and follow me." Jesus is walking beside the Sea of Galilee when he sees two brothers, Peter and Andrew. He calls to them and they follow him. Immediately they leave their fishing nets and decide to become a part of the Jesus team.
It is an interesting episode. There is no delay from Peter and Andrew. Procrastination is the thief of time and the graveyard of opportunity. That will not be true of them. Peter and Andrew never ask for time to think about it. They do not reflect upon the invitation; they follow. Never could they have imagined the journey ahead. Would it be safe or dangerous? Would it be exhilarating or boring? Would it lead to popularity or rejection? They do not even ask, "Where are we going?" or "What are we doing?" Their decisiveness is impressive.
By definition, Christians are followers of Jesus Christ. We are not merely called upon to admire him and appreciate his love for us. We are called to follow him. We are invited to reflect his love and embody his values. We are called to be a people of prayer and worship just as he was, a people who serve just as he did, a people who give generously because he has given everything for us.
There are 320 million people in America. 70% of these people identify themselves as Christians, yet 30 million people go to bed hungry every night, and 13 million of them are children. Flexitarians are vegetarians who eat meat. They are enthusiastic admirers of vegetarians. Jesus never invites anyone to admire him. When we live into the amazing privilege and important responsibility of following, we are transformed, and the people around us are as well. Jesus is not looking for fans, but he is always looking for followers. Let us be counted among them!
Sincerely,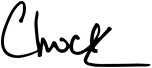 Why Pledge?
The pledge reflects a commitment to give during the 2018 year. Just like every family, our church family must estimate its annual income so that we can create a ministry budget. To have an accurate account, we invite everyone to complete a pledge card. If you need to adjust your giving during the year, we are happy to help you.
Fulfilling Your Pledge
There are three ways to give: in the offering plate on Sunday mornings, by mail, or online. Whether making a one-time offering or setting up a recurring schedule, our gifts are a humble expression of thanksgiving and a physical declaration of our faith as we learn to trust God in all things.