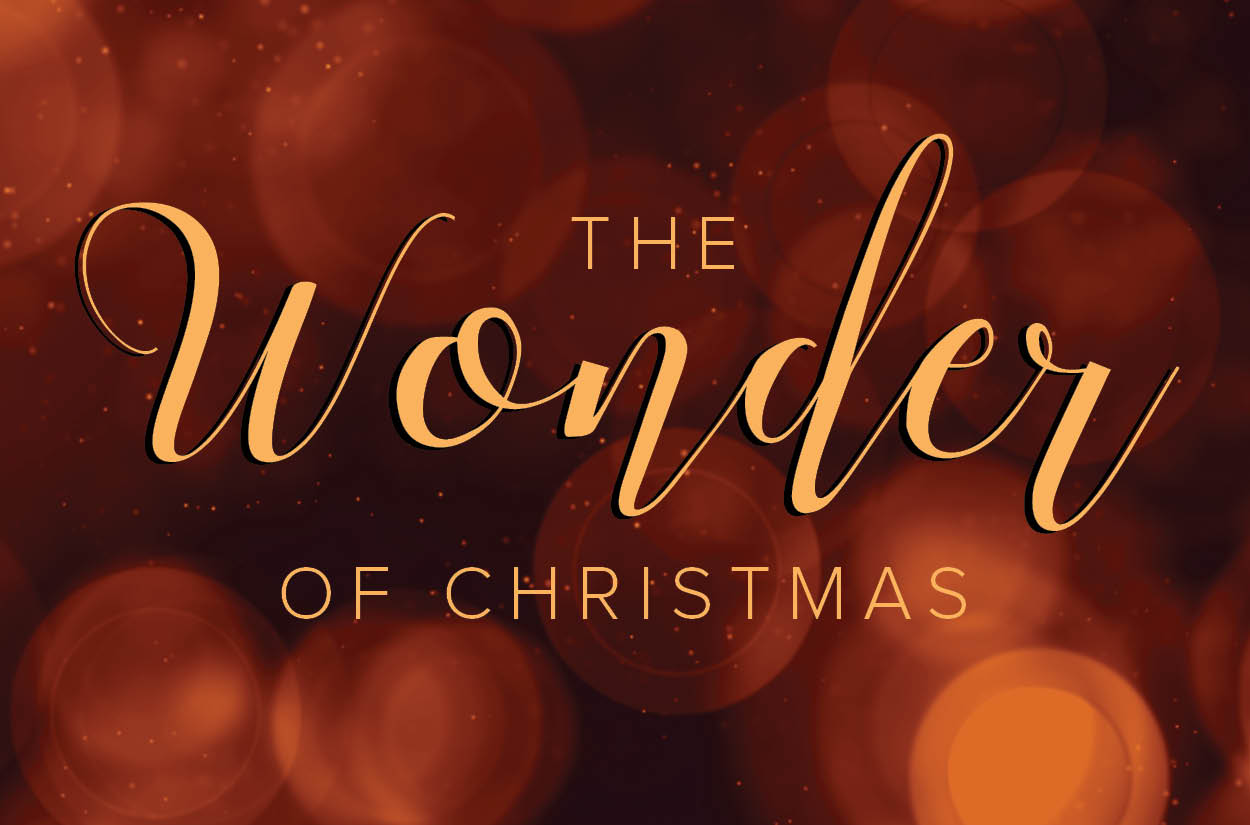 The Wonder of Christmas | Advent Study
The Wonder of Christmas | Advent Study
This Advent season fills our hearts with the wonder that anything is possible. Rediscover the true wonder of Christmas by sharing the love of Christ with others by joining us for The Wonder of Christmas, our church-wide Advent study, by Edd Robb and Rob Renfroe. Copies of this study will be available in the library as a gift to you beginning Sunday, November 10. Opportunities for you to incorporate this study in this Advent season are as follows:
Individuals are invited to participate by using this study for an Advent devotion.
Betsy Butler will lead this study on Wednesdays, from 4:45 to 5:45 p.m. in the John Wesley Parlor, beginning November 20, skipping November 27 for Thanksgiving, and continuing December 4, 11, and 18.
Small groups and Sunday school classes are invited to use this curriculum throughout the season of Advent.
You also can choose to participate in an online group.
Please register below to let us know your plans to participate. The study is open to all. For more information or to receive a copy of this study, please contact Cindy or Julie.
Register for Wednesday night study
Cindy McKoy | | 706-543-1442
Julie Bridges | | 706-543-1442