Each month, children in grades 1-4 rotate through the different classrooms on the third floor. Children have the opportunity to Touch it, Taste it, Smell it, Try it, and Take it as they explore the City on a Hill.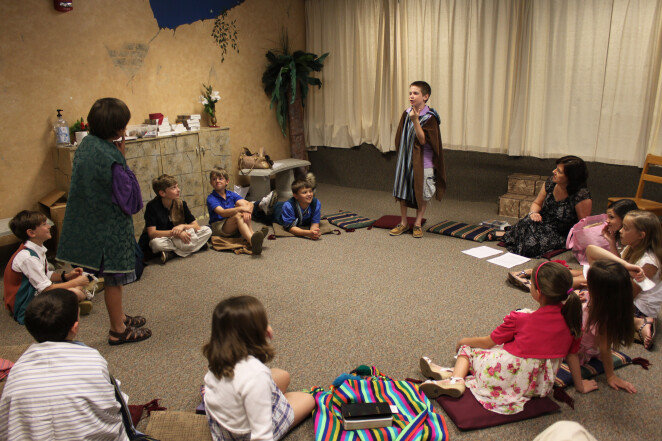 The Amphitheatre
In the Amphitheatre children become a character in a Bible story or participate in a contemporary drama to role-play how the story relates to our lives today.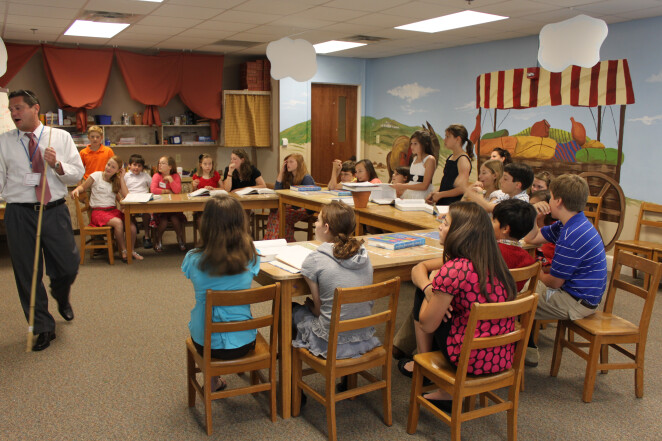 The Caravans Room
Experience the Bible lesson through a variety of games and challenges.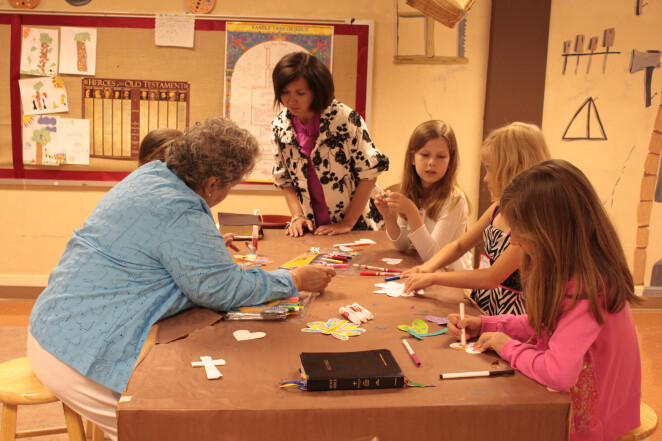 The Carpenter's Workshop
Create art that illustrates a Bible story using unique mediums and children's individual gifts.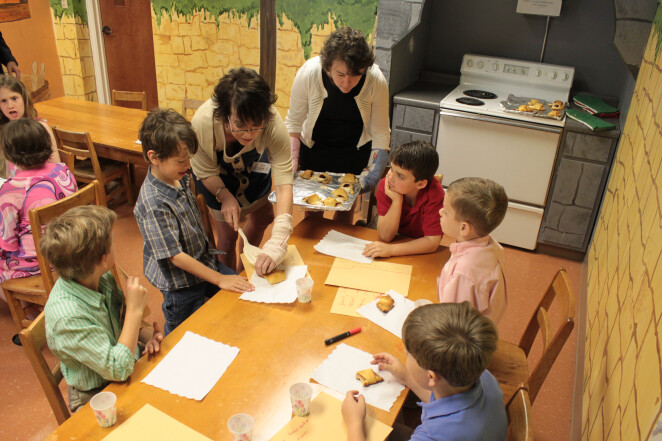 The Cook's Garden
Children experiment with cooking and science related to the Bible.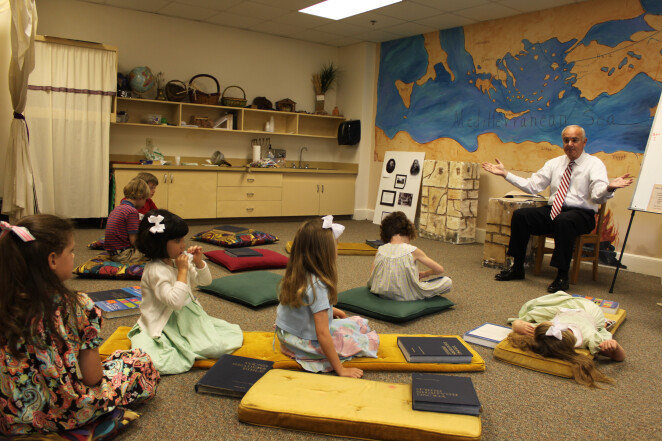 The Tabernacle
Children listen to a story-teller in the Tabernacle and learn to retell the story.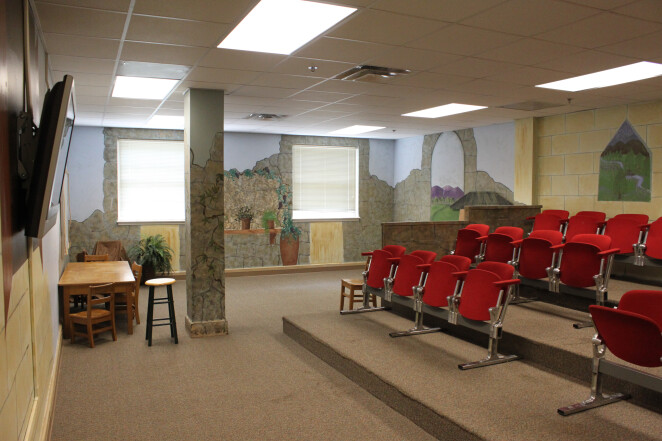 The Watchtower
Children learn to become discerning viewers through films that help in the discovery of biblical truths.