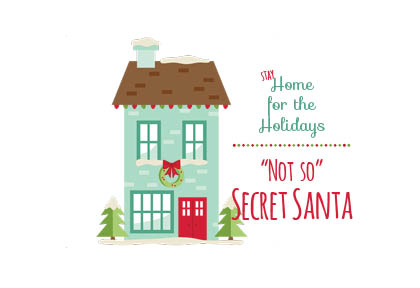 "Not So" Secret Santa
This will be a different kind of Christmas for us all. Big luncheons and gatherings we once had will have to wait for safer days. Since we will not be able to host our traditional Home for the Holidays meal and meal delivery event, we invite you to feast on this opportunity to bless church family members this Christmas by being a "not so" Secret Santa to our Homebound and Senior Fun group members. We will match you to a person or couple and you can be their "not so" Secret Santa.
After you register online, we will match you up with a person or couple in your geographical area. We ask that you commit to contacting the person(s) via phone and getting to know them. You will be their "not so" Secret Santa and will bring such blessings as you wish them a Merry Christmas and ask how they are doing! During the second or third week of December, please make a contactless delivery of a special gift of your choice (under $20).
Gift suggestions:
Make a donation in their honor
Provide an AFUMC Stained Glass Windows adult coloring book (contact Martha)
After you discover more about your new friend, make a Christmas bag with some of these items: lotion, lip balm, office supplies (pens, paper, etc.), individually wrapped snacks (chips, cookies, candy, crackers, raisins), tea, jam/jelly, crossword puzzle or Sudoku books, hand sanitizer, soaps, Kleenex, holiday decorations, stationary
Sign up to be a "not so" Secret Santa
For more information, please contact Martha Aenchbacher.
Martha Aenchbacher |