Welcome
Sarah Lawing– 8:30 a.m. Worship Leader; vocals/piano/clarinet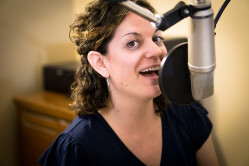 Sarah moved to Athens in 2007 to pursue her graduate education in clarinet performance. She holds Bachelor degrees in music performance and education from the University of North Carolina at Greensboro as well as Master of Music and Doctorate of Music degrees from the University of Georgia. In 2009, she was a winner of the Hugh Hodgson School of Music's annual concerto competition. She has played with local orchestras in the triad area of North Carolina and in Georgia and taught applied clarinet at the University of West Georgia. She now directs and oversees our Children's Music Ministry and leads music for the 8:30 worship service. Sarah lives in Watkinsville with her husband, Matthew, and their two daughters.
Natalie Smith – flute/vocals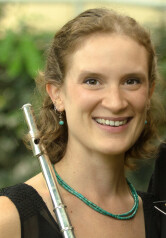 Natalie Smith has lived in Athens since 1999. She holds a Master of Music degree in Flute Performance and a Bachelor of Music degree in Music Theory from the University of Georgia, where she was a student of Angela Jones-Reus. Natalie currently is principal flutist for the Gwinnett Ballet Theater Orchestra, Min Pak's Atlanta Philharmonic Orchestra and the GAMAC Chamber Orchestra (Anderson, SC), and she substitutes regularly with the Albany Symphony Orchestra. She also performs with husband and classical guitarist Brian Smith, forming the duo The Musicsmiths. In addition to playing the flute, Natalie teaches preschool music classes and private lessons through her business, Music with Natalie, and is the executive director of HEART Music (Helping East Athens Rise Through Music), a non-profit organization whose goal is to make high quality music education accessible to all Athenians. Natalie and Brian have two amazing daughters, Lorelei and Sylvia.
Serena Scibelli – violin/viola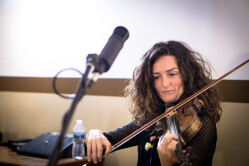 Violinist, Serena Scibelli, is from Italy and came to Athens in 2014 as a Teaching Assistant of Levon Ambartsumian at the University of Georgia. She has performed solo and chamber music recitals, and as an orchestral musician throughout Europe, the United States, Brazil, Russia and the Arabian Peninsula, and in concert halls such as La Scala, Wiener Musikverein, Teatro Real de Madrid, and Royal Opera House Muscat. An enthusiast teacher, Dr. Scibelli is on faculty at the University of North Georgia where she teachers violin and viola.
Brian Smith – guitar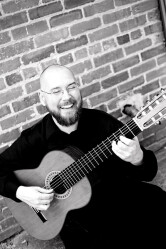 Brian Smith is a guitarist and teacher in the Athens, GA area. Originally from Augusta, GA, he moved to Athens in 1995 to study guitar at the University of Georgia under the tutelage of John Sutherland. While there, Brian met the members of the Georgia Guitar Quartet and began a more than twenty year career with the ensemble, taking the group to various performance halls across the country, teaching many masterclasses and recording five albums. The Quartet has been featured on NPR's "Performance Today" many times over the last nine years and has also been featured and interviewed on local radio stations across the country. Brian has been performing as a solo artist for the past two years, developing his style and technique to showcase original pieces and newly commissioned works as well as standard classical guitar pieces. In addition to performing and recording, Brian is a session guitarist for musical theater companies in Athens, Gainesville, Atlanta, and Lawrenceville.
Luca Lombardi – doublebass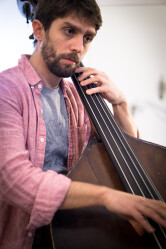 Luca began his musical studies at the age of five in Cremona, Italy. He began playing on violin through the Suzuki program. At the age of fourteen, he refocused his attention on playing bass. Equally comfortable in jazz, classical, and pop settings, he has played for various albums, TV shows, musicals, and other events. Luca holds degrees in Double Bass Performance from the Conservatory "Giuseppe Verdi" of Milan, Italy and the University of Georgia (DMA). From 2005 to 2011 Dr. Lombardi taught at the "Giuseppe Verdi" School of Music in Castelleone, Italy, where he held the position of Director from 2007 to 2011. He now teaches the Double Bass Studio at the University of North Georgia in Dahlonega, GA.