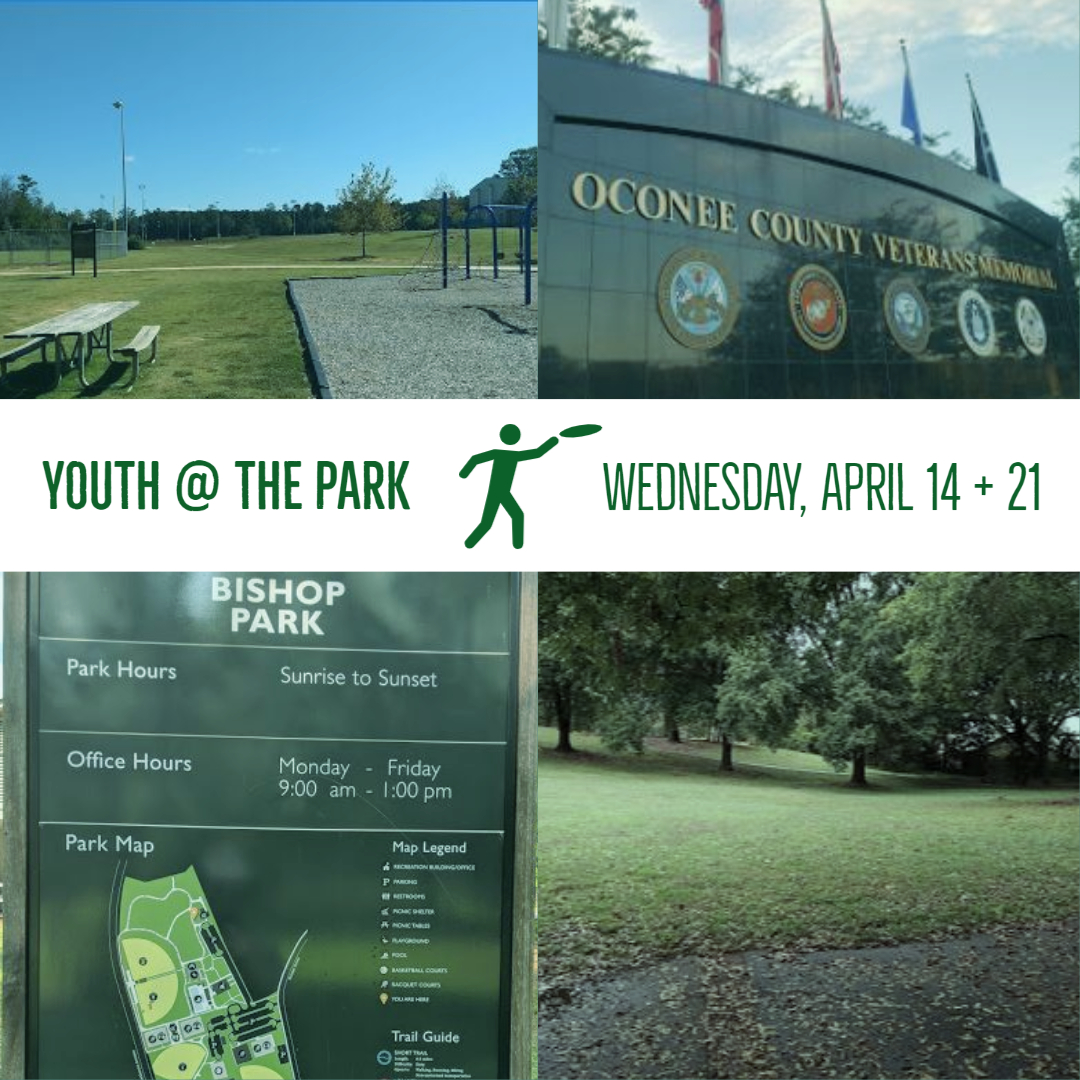 Youth at the Park | April 14 and 21
Spring is here, and we want to get together for fellowship and fun as a youth group. Students are invited to join us for some football, frisbee, and friendship bracelet string at local parks on the following dates:
Wednesday, April 14: Bishop Park
Wednesday, April 21: Oconee Veterans Park
We will meet from 5:00-6:00 p.m. Please wear your mask and bring a water bottle. All youth in grades 7-12 are welcome to join us, and feel free to bring a friend! Let us know you're coming by emailing or texting Laney or Devin!