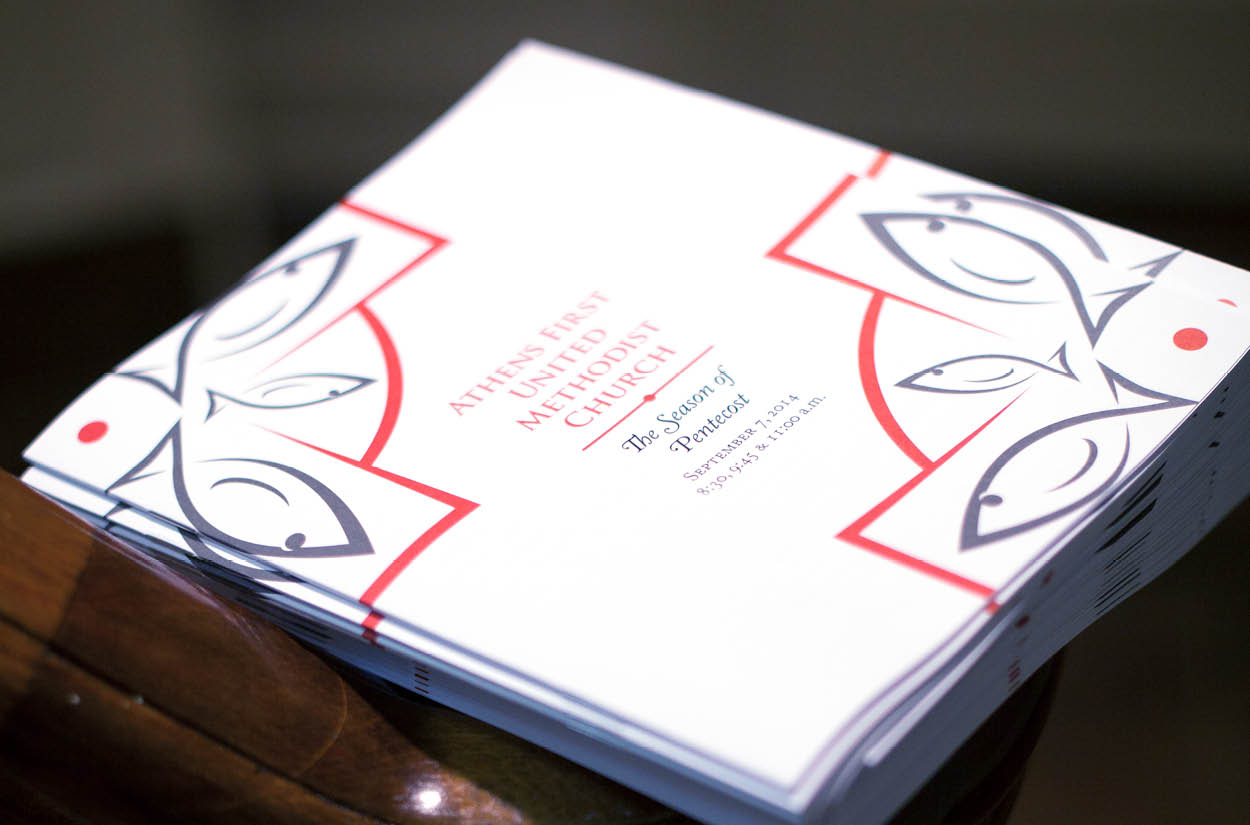 The Worship of God
This service goes LIVE on Sundays at 11:00 a.m.
THE GATHERING MUSIC
THE PRELUDE
"Prepare the Royal Highway" | arr. Robert Hobby

THE WELCOME AND PRAYER
Josh Miles
THE HYMN
UMH 211 "O Come, O Come, Emmanuel" | VENI EMMANUEL
Stanzas 1 - 4
O Emmanuel, our King and Lawgiver, the Expected of the nations and their Savior:
Come and save us, O Lord, our God.
Sung verse
O Wisdom, who came forth from the mouth of the Most High, reaching from beginning to end, and ordering all things mightily and sweetly:
Come, and teach us the way of prudence.
Sung verse
O Adonai and Leader of the house of Israel, who appeared to Moses in the flames of the bush and him the law on Sinai:
Come, and with your outstretched arm redeem us.
Sung verse
O Root of Jesse, who stands as an ensign of the peoples; before whom kings shall keep silence and to whom the Gentiles shall make their supplication:
Come, and deliver us and tarry not.
Sung verse
THE LIGHTING OF THE ADVENT CANDLES
Kim and Ben Griffith
The Gospel of John speaks of Christ as the true light coming into the world. In commemoration of that coming, we light candles for the four weeks leading to Christmas and reflect on the coming of Christ. It is significant that the church has always used that language—the coming of Christ—because it speaks to a deep truth. Christ is coming. Christ is always coming, always entering a troubled world, a wounded heart. And so we light the first candle, the candle of hope, and dare to express our longing for peace, for healing, and the well-being of all creation.
The first candle is lit
Let us pray.
Loving God, as we enter this Advent season, we open all the dark places in our lives and memories to the healing light of Christ. Show us the creative power of hope. Prepare our hearts to be transformed by you, that we may walk in the light of Christ. Amen.
*THE AFFIRMATION OF FAITH
We believe in God, the creator and giver of life, who brought all creation to birth, who redeems and renews us, protects and nurtures us. We believe in Jesus Christ: God born among us as a fragile baby, embodying both love and the need for love, and calling us to rest in God as trustingly as a tiny child. We believe in the Holy Spirit, who dwells within us, always drawing us on to be born again, encouraging, exhorting, comforting, nourishing our growth and inspiring our living. We believe in the reconciliation of the world to God, through Christ. Searched for at birth and lifted up at death, Christ entered our fearful darkness so that we might enter his glorious light and share the life of his resurrection. And we believe that each new child is a glimpse of the face of God, a sign of the life to come, and a call to live in peace and celebrate living together. Glory to God in the highest, and peace to God's people on earth. Amen.
* THE PASSING OF THE PEACE
THE HYMN
UMH 196 "Come, Thou Long-Expected Jesus" | HYFRYDOL
THE PASTORAL PRAYER & THE LORD'S PRAYER
Our Father, who art in heaven, hallowed be thy name. Thy kingdom come, thy will be done, on earth as it is in heaven. Give us this day our daily bread, and forgive us our trespasses, as we forgive those who trespass against us. Lead us not into temptation, but deliver us from evil, for thine is the kingdom and the power and the glory, forever. Amen.
THE ANTHEM
Long-Expected Dawn | Karen Marrolli
Sung by an ensemble from the Sanctuary Choir; Akiko Iguchi, piano; Natalie Smith, flute
When our hearts are troubled and in need of light, and the darkness deepens 'midst the thick'ning night, we await your coming as our souls press on toward a long-expected dawn. When our hearts are broken and in need of balm, you send your promise, your hope and calm. We await your presence as we travel on toward a long-expected dawn. O Light of Hope! Break forth! Appear and shatter all the darkness here! O let your advent herald clear an end to sorrow and to fear! You come from heaven to make straight the way, birthing hope from sorrow, changing night today. Lord, walk among us as we journey on toward a long-expected dawn.
THE SCRIPTURE
Mark 13:32-37 (NRSV)
"But about that day or hour no one knows, neither the angels in heaven, nor the Son, but only the Father. Beware, keep alert; for you do not know when the time will come. It is like a man going on a journey, when he leaves home and puts his slaves in charge, each with his work, and commands the doorkeeper to be on the watch. Therefore, keep awake—for you do not know when the master of the house will come, in the evening, or at midnight, or at cockcrow, or at dawn, or else he may find you asleep when he comes suddenly. And what I say to you I say to all: Keep awake."
THE MESSAGE
"The Vicissitudes of Life"
THE BENEDICTION
Chuck Hodges
THE RESPONSE
"O Come to My Heart, Lord Jesus" | Matthews
POSTLUDE
"Once in Royal David's City" | IRBY
---
Thank you for your generous and sacrificial support of the mission of our church by giving.
Text-to-Give
Text-to-give allows you to give using your cell phone. This is a safe and easy way to place your offering from your home or pew.
Text "give" to 706-471-1127 and tap on the link you receive.
Select fund and amount and click "Submit".
Fill out payment information and you're DONE!
Dave Walton |
You can also give by placing a check in the mail to
Athens First UMC
P.O. Box 1109
Athens GA, 30603
Please make all checks out to Athens First United Methodist Church.