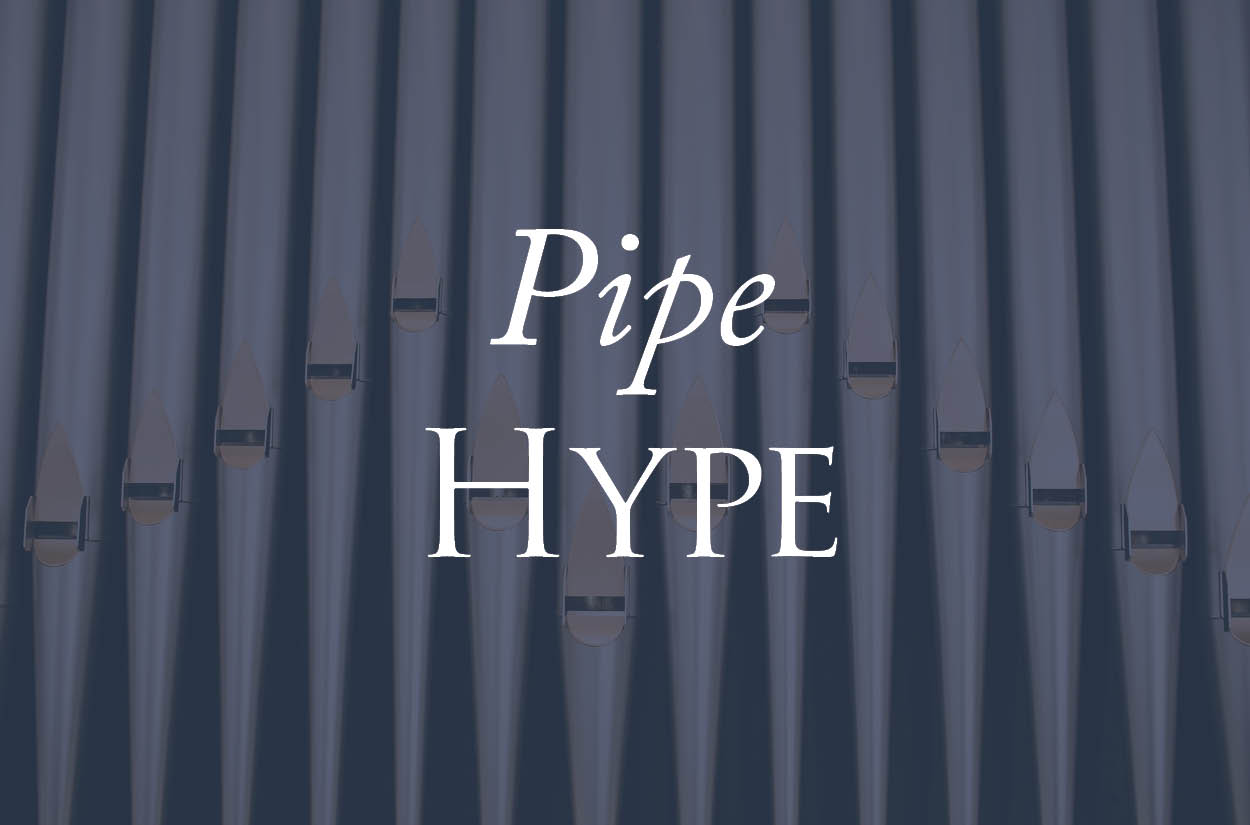 Pipe Hype | Musical Quick Takes from Organist Janis Maxwell
The hymn featured this Sunday is ITALIAN HYMN, known also as "Come Thou Almighty King" and "Christ for the World We Sing". The tune is the only one in our hymnal written by Felice de Giardini. The text for "Come Thou Almighty King" is anonymous, but the words for "Christ for the World We Sing" were penned by Samuel Wolcott.
In April of 1940, Wolcott was an ordained missionary to Beirut, which was then in the Ottoman Empire. During that time, he saw the bombardment of Beirut by English and allied forces and Syria retaken from Mehemet Ali of Egypt. Wolcott's experiences in the Middle East–including his work at Jerusalem, Damascus, and other areas in the Palestine–were published in several theological books.
His experiences also led him to write the familiar words to one of our favorite hymns. Each of the four stanzas begin with:
"Christ for the world we sing, the world to Christ we bring."
During the Prelude, you will hear Jason Payne's arrangement of ITALIAN HYMN, played on the Principal Chorus, with reeds added to beef it up. The middle section features the pedals hinting at the melody. Then the crescendo back up to the original setting, taking us to a grand finish, "...inspired with hope and praise, to Christ belong."
Janis Maxwell |